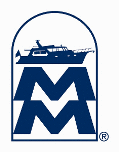 Welcome to Marlow Marine Sales
THE WORLD'S HEADQUARTERS OF MARLOW EXPLORER RAISED PILOTHOUSE YACHTS, MARLOW VOYAGER AND THE MARLOW PROWLER SERIES
Whether you are looking for a new yacht or want to update, store or sell your current yacht, Marlow Marine can help you achieve your goal. Customizing, repairs and brokerage of only the highest quality yachts throughout the Americas is a Marlow Marine specialty.

We have a history of worldwide leadership in Grand Banks and Eastbay sales, with over 100 years of combined experience in sales and service. We offer the best in service and sales of only the highest quality pre-owned yachts. Our experience, knowledge are surpassed by none. All aspects of a top quality marine service yard are found on site at Marlow.

Marlow Explorer Yachts - widely acclaimed Raised Pilothouse Offshore Cruisers. The Marlow Explorer series of raised pilothouse offshore cruisers features world class quality and construction. These yachts are capable of ocean crossing voyages or backwater gunk holing. Only the best materials and workmanship are found on Marlow Explorer Yachts. Built with great pride to ISO Standards and Det Norske Veritas Specifications. Models 53' through 86'.

Marlow Prowler Yachts- The Marlow Prowler Series represents the finest workmanship and design committed and educated workers can produce. Timeless styling with elegance reminiscent of a bygone era brought into the twenty first century with technology designed to enhance the yachting experience while reducing maintenance with modern materials and methods. Models 375 Classic, 375 Open and 375 Havana.

Check all our pages to find the yacht of your dreams, the service you require, and directions to find us. We are looking forward to hearing from you.