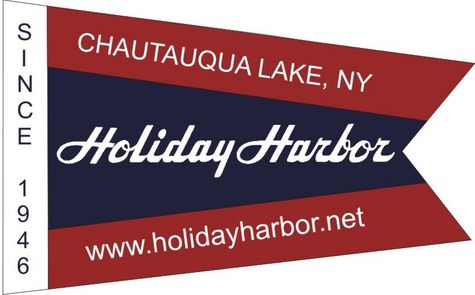 Chris Craft and Classic Boat Restoration
Holiday Harbor is an original Chris Craft dealer dating back to the 1940's. We have over 100 years of combined years worth of experience in the boat restoration business. We are involved in the restoration and refinishing of many mahogany classics as well as fiberclassics. Our professional staff has the reputation of doing work that is second to none.

Whether it's a full restoration or seasonal touch up, we want to be your antique and classic boat partner. Wood or fiberglass; runabout or cruiser; inboard, outboard, rowing shell or sailboat; we will put our heart and soul into your project.

Here is a completed exterior restoration project being launched in one of our cranes. She is a 1962 Chris Craft Connie having been brought back to her original glory and is turning heads as she parts the water with her bow.

Original fiberclassic in show condition fully restored and mechanically re-worked by the pros at Holiday Harbor. She is a 1967 Century Resorter!!

Excellent mechanics can re-condition or re-build your antique motors to their original specifications and to show condition, if need be. Bringing the throaty sound of real horsepower back to life that excites us all!

As time goes by so does the demise of old classics! We want to help preserve these antiques and keep the dream alive for generations to come. The beauty of a restored classic reminds us all of yesteryear, like the deck of this 1938 Chris Craft Deluxe Runabout, being completed by real craftsmen.