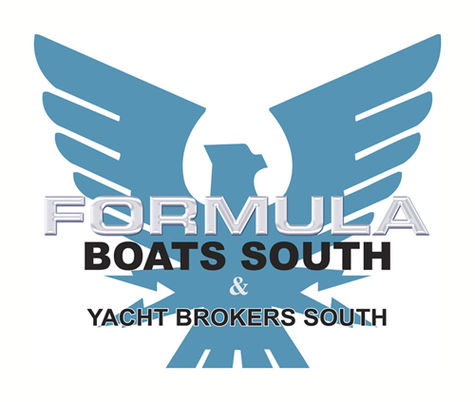 Formula Boats South, Yacht Brokers South, LLC and Gulf Coast Boat Sales & Yacht Management
Gulf Coast Boat Sales is located in Naples, FL with on site dockside offices on 909 10th Street South, Suite 102 on Naples Boat Club Property. Sales Office at Aquamarine Hi-Lift Marina at 2890 187th Street, Aventura, FL. Service providers and associated with service centers throughout the South US, Lake Norman NC, Orange Beach/Gulf Shores, AL, Lake Lanier, GA, Beaufort, NC and other locations. GCBS is advising, listing and selling boats and yachts for individual clients as well as associated boat dealers around the world. The E-Broker of today must understand and use the tools of the internet as well as the social media that has become the prominent communication tool for many. The following are essential roles today's broker must employ to maximize the opportunities to sell for his clients:
• Determine a fair asking price
• Prepare an advertising strategy
• Prepare the listing for the public
• Prepare the listing for broker-to-broker on the MLS
• Use all electronic media to maximize exposure
• Prepare the boat (suggest and advise)for market
• Employ the professional know-how for proper transaction
• Supervise, conduct sea trial and be present for survey
• Art of negotiating the deal to successful conclusion
Yacht Sales Persons associated with GCBS include Scott Kern, Ft. Myers, Tony Vega, Aventura, Scott Schwalback, Naples, Capt. Marco Resh, Naples and Frank Perrucci, Naples. Administrator/Sales Assistant is Danette Delashmet, Naples.
If you are planning to purchase a boat or yacht, the conscientious broker will consolidate the number of considerations by using his knowledge to find the best match to your expectations. Boat shopping can cover a lot of territory, consume much time and become quite expensive for a buyer. Save your time and money, work with a Broker you can Trust.
During Denny Pellicci's years selling and servicing new boats, he has direct contact and associations with manufacturers such as Grady White Boats, Chaparral Boats, Stamas Yachts, Marlago Yachts, Key West Boats, Thunderbird Formula, Formula, Pursuit, S2 Yachts, Monterey Boats, Triton Boats, Bennington Marine, Starcraft Marine, Harris Kayot, Euroline, Wellcraft Boats, Mainship Trawlers, Mercury Marine, Mercury Outboards, Mercruiser, Cummins, Volvo Penta and Yamaha. He also has held State of Florida Sales and Brokerage licenses since 2002 and has offered and sold brands like Sea Ray, Regal, Boston Whaler, Regulator, Cobalt, Tiara, Pro Line, Maxum, Larson, Baja, Fountain, Century and others.

Gulf Coast Boat Sales is a Retail Agent for Porter Inc., manufacturer of Thunderbird/Formula luxury power boats!
Captain Denny Pellicci has been closing & delivering Formula Boats in the South US marketing region as well as South America along with Retail Sales Consultant Scott Kern. Working directly with the factory, we are able to provide a very aggressive approach to pricing as well as authorized service centers for your convenience. Molly's Marine Service is our on site service center at Naples Boat Club where AMZIM Marine Service, Naples, is our Mercruiser service and Mattos Marine, Ft. Myers and Naples, is our Volvo Penta Rapid Response Dealer. Additional Service Centers include Diversified Yacht Service,Inc.,Ft. Myers Beach, Rose Marina, Marco Island, Felix Marine Electronics, Ft. Myers and Sneathen Corp., Cape Coral.

Featured Boat
37' Formula 370 FX7
2014 US$ 299,000

One of a kind, FX with painted arch, FX Graphics with Red accent!

Carbon Fiber Panels on dash, shifter and wet bar dresses the interior like no other!

Beautiful custom interior with Metallic upper and Zebrano upper cabinets and Wenge woodgrain flooring.

Garmin 7212 GPS installed at factory build, Livorsi Electronic shifters with JPS Joy Stick control.

Twin Seacore Mercruiser 8.2 MAG HO Bravo 3 make her perform! Double stepped hull lets her dance on the chop!

If you are looking for something unique, you found it!