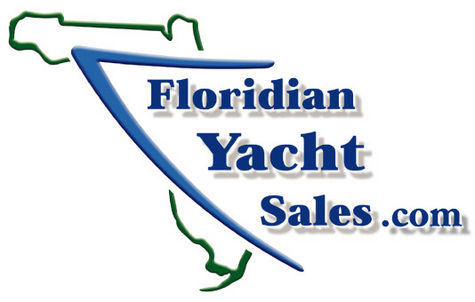 What we do for you.
Floridian Yacht Sales, Our full service Brokerage offers our clients and Friends a one stop facility to repair, clean and market their vessels.


WE SELL BOATS BECAUSE WE LOVE BOATS!


t's really that simple. Having the chance to work with fine yachts from around the world is really our passion.

When selling your yacht, your listing becomes available to world wide markets, just after a single phone call to Floridian Yacht Sales, with national/international exposure with leading marine publication these services bring your listing to the attention of other Brokers.

With attendance at every major Broker's Boat Show and networking event. Our website with our listings available to every prospective buyer world wide 24x7.

We just can't do any better. This high degree of routine exposure complements referrals and regular contact with past and present clients. Simply put, our best advertisement are the people we work with every day.

Floridian Yacht Sales finds the exact boat you're looking for, and we probably know someone who wants the yacht you have for sale. Floridian Yacht Sales will never discriminate between customers. The selection of a small tender is as important to each member of Floridian Yacht Sales staff. As our customers who are retired billionaires or celebreties looking to challenge the paradigms of luxury and technology. Floridian Yacht Sales cheerfully works with all vessels from personal watercraft to the world's finest mega-yachts. Every sale treated as an equal dedication. Whether our customers are looking for a bass fishing boat, a world cruising sailboat, a new yacht straight from the
drawing board of their own imagination, or the biggest, fastest ship private yacht the world has ever known. Floridian Yacht sales is qualified and looking forward to being the only Yacht Brokerage House for that customer's every need.

We are always in need of good listings and waiting for your call. We have qualified buyers!!!