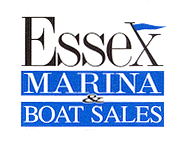 SeaLand VacuFlush Toilets
We are The LARGEST SeaLand Dealer on The Chesapeake Bay
VacuFlush toilets increase holding tank capacity.
VacuFlush toilets operate with a pump-generated vacuum which uses only about a pint of water per flush. Typical marine toilets use a gallon or more per flush, filling a holding tank more then four times faster than with a Vacuflush.
VacuFlush toilets Eliminate unpleasnt odors.
By using your boats freshwater system, there's none of the nasty odors you get with a saltwater flushing toilets. It also means seaweed and sea creatures stay where they belong.
VacuFlush toilets stay clean and sanitary.
Thanks to our innovative bowl design with large water surface area, as well as our powerful vacuum section, VacuFlush toilets stay clean longer, and remain sanitary and odor-free.
VacuFLush toilets use less electricity to flush.
Our sytem draws a mere 2-6 amps, while competitive systems draw up to 60 amps.
Vacuflush toilets provide guest-proof operations.
Just press the pedal and the vacuum evacuates the bowl as the fresh water rinses it clean. With our optional status panel, you'll always know when its ready to flush.
VacuFlush systems offer unbeatable reliablility.
By eliminating accumulation of impurities and salt residue, VacuFlush's freshwater operation reduces maintenance requirements and extends the life of the system components significantly.
VacuFlush toilets look great & increase resale value.
VacuFlush toilets' china bowl and elegant design reflect a higher standard of quality. Their appearance, as well as all their benefits, increase the value of any boat.
How the VacuFlush System Operates
1. Vacuum is maintained in the system at all times. Before use, the water level in the bowl can be raised by simply lifting the flush lever.
2. When the toilet is flushed by pushing down on the foot lever, the vacuum energy stored in the system is released. The bowl is instantly cleared and the waste is moved through the vacuum pump at 7 feet per second. The change in the pressure in the vacuum tank causes the integral pressure switch to activate the vacuum pump.
3. After the flush level is released, the vacuum pump continues to run until the vacuum level is recharged in the system. Recharging the vacuum takes about one minute.