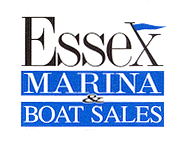 SEA VAC Central Vacuum For Your Boat
11 Amp 115 volt motor, comes standard with a 35' quick-clean-up-space-saving strech hose (shrinks to 8') floor tools, 1 HEPA and 2 high-flitration dust bags.

Compact and completely self contained polycarbonate housing.

Three installation options:
A) Flush mounts into a standard 2x4" stud wall or wood surface (Model F120)
B) Surface mount anywhere (model H120)
C) Flush or surface mount with remote starting inlet vavle on the other side of the wall (Model RM120)

Easy to install:
A) Surface mounting in just 5 minutes.
B) Flush Mounted in less than 1 hour.
C) Mounts, vertical, or horizontal or on its side. Accessory Kit Includes:35' Stretch, attachments and storage bag.

Specifications:
Front Panel: 9 1/2" wide x 18 1/4" high
Cut Out for Housing 8 5/16" wide X 16 3/8" High x 3 15/16" deep
Unit Weight: 8 Lbs
Vacuum Motor: 115 volt 11 amps or 220 volts 5.5amp
Color: white, biscuit, or black
Warranty: 3 years on power unit
35' space saving stretch hose, combination fug /floor tool, one piece telescoping aluminum wand, crevice tool, dust brush, and upholstery brush, mesh storage bag

PRICING
MODEL H120& F120 Power Units with Vacuum Tool Kit INTERNET SPECIAL $299.00
MODEL RM120 Units with Vacuum Tool Kit INTERNET SPECIAL $329.00
Power Head Attachment INTERNET SPECIAL $159.00
Replacement Dust Bags & Motor Fliters (Pkg. Of 10) INTERNET SPECIAL $26.50