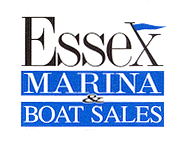 Jobs In Progress
Wellcraft 32' St Tropez
This boat is undergoing stringer replacement. Both engines were removed and the delaminated structual elements removed.

Carver 32' Mariner
This boat has a very bad blister problem. The bottom was sand blasted, sanded,and the delaminated, wet areas were ground out.
We are curently working on new bottoms for the following vessels: 41' Sea Ray Motor Yacht, 27' Cape Dory, 27' Island Packet Sailboat, and a 28' Chris Craft Catalina.

Welcraft 34' Gand Sport
This boat is getting new doors made out of Starboard and new frames for the steps.

Egg Harbor 33' Sedan
This boat is getting a new galley. The counter tops will be changed, a new refrigerator, microwave, and sink will be installed. The doors and drawers have been removed to be stripped and refinished. All of the inter wood will be refinished also using top grade mahogany to match the rest of the interior.