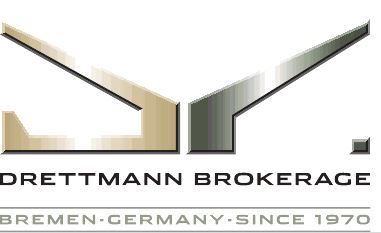 Welcome
Values you can feel...
Yachts – perhaps more than any other product – command respect because of their size, elegance and engineering . But at the end of the day, it is always emotion that counts: the delight in something exclusive, the appreciation of successful design, the enjoyment of life on board – not to mention the pleasure of anticipation and the pride of travelling on board one's own ship. We provide a fitting setting for these emotions: yachts on which you can see and feel that special something, time and again.

---
Drettmann Yachts offers a wide selection of pre-owned yachts, technical service and comprehensive consulting.
Wouldn't you love the chance to rule the waves from on board your own yacht? This is a cherished
dream for an increasing number of people, and in many cases, one that can actually come true if they
opt for a pre-owned vessel. And Drettmann Yachts in Bremen makes the decision particularly easy
for its customers. Under the management of Claudia and Albert Drettmann, this company has sold
good quality, thoroughly inspected pre-owned vessels – from dinghy to yacht – at attractive prices for
many years. In a year, no fewer than 60 boats have already changed hands – an impressive figure
that is due not only to the competitive prices. Drettmann customers appreciate fi rst and foremost the
company's commitment and its comprehensive range of boat services, whether minor repairs or entire,
top-quality refits.

---
Our philosophy

---

Doing things with passion is an attitude that adds spice to life – because it signifies open-
mindedness, curiosity and love of change, which in turn are the key to exploiting new
potential. This is an attitude that Drettmann Yachts shares.

The corporate philosophy means tackling each and every order as a unique personal
assignment. Accordingly,we consider the customer, his wishes and his ship at all times – in
the capacity of experts, consultants and friends.

This approach can only work if it is backed by total commitment, before, during and after
construction of the yacht: discussion of the initial plans, continuous communication and
monitoring throughout the actual construction, right through to comprehensive after-sales
service.

---
Service

---
Sturdy construction is not enough to protect yachts permanently against wind and weather or declining values – or to protect the owner from problems. That is why the Drettmann Yachts offers a full-service package: the Drettmann after-sales concept. To begin with, this includes a warranty for a full three years – an innovation in the yachting business and absolutely unique. The Drettmann after-sales service also offers a yacht and crew management package that supports and advises the customer on every single aspect, from the maiden voyage to the ultimate sale of the vessel. After all, the Drettmann Yachts attends not only to the needs of the ship, but above all to the needs of the owner. It has also recognised the wish for prompt service and close contacts by setting up the first Drettmann after-sales service base in Monte Carlo.


Featured Boat
132' Drettmann Explorer Yacht 40
2016

For english description look further down.



Einrichtung & Aufteilung:

Marinerokabine : Vorschiff
Salon
Innenfahrstand
Innenfahrstand 2
2. Steuerstand auf Fly
2. Steuerstand auf Achterdeck
Pantry

Dunstabzugshaube
Backofen
Tiefkuehler
Mikrowelle
Zubehoer




Interiors & Cabin Layout:

Crew cabin : Vorschiff
Salon
Driver cabin
Driver cabin 2
2. fly helmstand
2. helmstand at afterdeck
Pantry

Exhaust hood
Oven
Freezer
Mikrowave
Appendix

commission number: DY20814