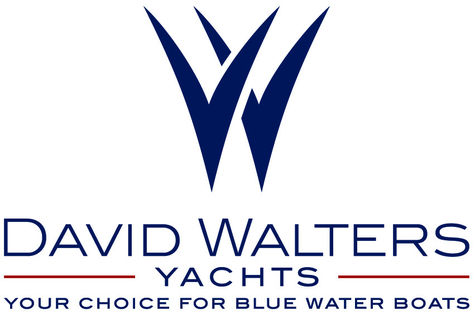 Click on image to enlarge

50' Valiant Cutter

Very Special

Year: 2001
Current Price: US$ 399,000
Located in Annapolis, MD
Hull Material: Fiberglass
Engine/Fuel Type:
YW# 50186-3002328

Sale Pending
Other photos: Photo 1, Photo 2, Photo 3, Photo 4, Photo 5, Photo 6, Photo 7, Photo 8, Photo 9, Photo 10, Photo 11, Photo 12, Photo 13, Photo 14, Photo 15, Photo 16, Photo 17, Photo 18, Photo 19, Photo 20, Photo 21, Photo 22, Photo 23, Photo 24, Photo 25, Photo 26, Photo 27, Photo 28, Photo 29, Photo 30, Photo 31, Photo 32, Photo 33, Photo 34, Photo 35, Photo 36, Photo 37, Photo 38, Photo 39, Photo 40, Photo 41, Photo 42, Photo 43, Photo 44, Photo 45, Photo 46, Photo 47, Photo 48, Photo 49, Photo 50, Photo 51, Photo 52, Photo 53.

MAJOR Price Reduction!!
In Annapolis......Ready to Sail Around the World Today AGAIN!!!TURN-KEY READY........Great News for you!
Miss Red has new sails, new hull paint, perfectly faired bottom, new running rigging, new canvas, full new electronics, new batteries, new everything.
The famous Valiant 50 that was the cover girl of the Valiant 50 Brochure is offered for sale! She was the red one, launched in 2001, commissioned and rigged for a circumnavigation by her first owners, a serious sailing couple. She was outfitted with a wonderful Leisurefurl in-boom furling system and is upgraded with new Navtec rod rigging and a new suite of sails. Her bottom was sand blasted to baby smooth with new barrier coat and new bottom paint. She has been lightly used for the past six years and constantly maintained and upgraded.
The Leisurefurl in boom furling system and a dozen other advantages to make sailing easy and safe. In 2009, she received the award from Valiant Yachts for being the first to circumnavigate on a Valiant 50! She was restored to perfect condition by her first owner with a new paint job that is stunning. Her second owner is rightfully so proud of Miss Red, as she is called. He has loved and upgraded her with new rod rigging, new electronics, new sails and storm sails as well as all the safety gear.
For the first few years, Miss Red, cruised New England in the summer roaming from Annapolis to Newport to Block Island and Nantucket and all the lovely spots. In 2014 she and her captain and crew were getting ready for the Newport to Bermuda Race! This was the really big adventure and in preparation, Miss Red received the royal treatment and lavish expense account. She easily passed the rigorous safety inspection required for entry. She made a good passage and was definitely noticed! After a double hand return to the shore of Massachusetts in early June, 2015, she made the trip to Nova Scotia! It's true what they say…the fog is mostly off the coast! Miss Red enjoyed the whole summer up there. The sail back was exciting with 25 knot winds in fog with 40 degree weather. Miss Red performed flawlessly and everything worked from the new B&G navigation system to the mechanicals. She was flawless.  In 2016, Miss Red again made the trip to Bermuda, completing the journey in four days with winds of every variety from storm force to the infamous light and variable "Bermuda High". Miss Red sailed beautifully through it all and we are not surprised!  Miss Red sailed from Bermuda to Charleston, SC, where she is presently lives.
Where ever she goes, Miss Red is noticed! They call her Big Red! Up in Nova Scotia at the NS Royal Yacht Squadron, she drew crowds both on and off the water. In Bermuda, many crew from other boats and even staff from the Royal Bermuda Yacht Club came to visit and "take a look". Just look at the pictures. She is amazingly spectacular!
We especially love this Valiant 50 because she has served both her owners so very well. This is a rare opportunity to own a famous Valiant 50 that is absolutely proven. She circumnavigated with hardly a hiccup while other cruisers suffered failures and breakdowns. I guess this is why Valiant is the choice for solo sailors and for live aboard cruising couples. It is because safety and dependability are the foremost reasons that couples choose Valiant. It's quality! Valiant construction is second to none! This is one of the strongest boats you could possible own. The equipment installation is superior and maintainable anywhere in the world. It's Performance! The Valiant 50's speed and sailing characteristics in all conditions are proven beyond doubt. The Valiant 50 is a magnificent powerful sailing vessel that faster and more comfortably than its sailing companions including many other high caliber vessels. It's proven! This proven design and hull shape with its classic Bob Perry cruising fin keel and skeg hung rudder has proved a well mannered race horse. She tracks straight and true. She is easily balanced and steered by her auto pilot. In her previous life, she sailed around the world steered by the autopilot in all conditions even flying the spinnaker for days on end. Sailors on other boats had to hand steer at the least pleasant of times!
She's easy to sail. Sailing short-handed, means one person must to feel comfortable and secure in all conditions, whether taking friends for a cruise or sailing the coast as a couple, or circumnavigating the world when two small people easily sailed the boat in all conditions without crew on any passage. Miss Red is equipped with an in-boom furling mainsail Leisurefurl system and Schaefer roller furling headsails the boat is properly rigged with an electric winch and she is extremely easy to sail.
Highlights and Recent Upgrades
New standing rigging! 2015 Navtec rod rigging, which all Valiant have

New B&G electronics with Zeus 12 and Zeus 7 Touchscreen displays 2015

B&G Radar

AIS installed 2014

Iridium sat phone 9575

New Hood Yankee Jib and Hood staysail 2016

New Hood Asymmetrical spinnaker 2015

Storm sails Aten storm jib and storm trysail 2014

New running rigging 2015

New electrical and charging system

All new Gel batteries in 2014

New Balmar 150 amp alternator

New Prosine Freedom Inverter-Charger

Smart Gauge battery sensor

Leisurefurl in-boom furling mainsail system

Electric winch for managing the mainsail and other duties

Rigged for ease of single-hand sailing with all control lines in the cockpit

Complete cruising gear and everything you need including the water maker!

Complete navigation and communication equipment

Current redundant equipment for ultimate safety voyaging

Winslow life raft recertified in 2014

EPIRB

Grab Bag with all new flares and essentials

MOM8 Man overboard system

Dinghy and outboard

Ground tackle appropriate for a round the world voyage

New cockpit cushions

Beautiful interior with two staterooms perfect for a couple with visitors anywhere in the world
Valiant is the standard against which blue water boats are measured and other Valiant can be measured against Miss Red. She is absolutely gorgeous attracting attention wherever she sails. Without a doubt, this is an incredible opportunity for you to own the ultimate blue water voyager, ready to go now!


David Walters Yachts, RogueWave Division located in Annapolis MD is your choice for bluewater boats! Buying or Selling... Reach Bernie Jakits at 443-742-1792 or bernie@davidwaltersyachts.com



Reach Bernie Jakits and the RogueWave Division at 443-742-1792 or Bernie@DavidWaltersYachts.com

RogueWave Yacht Sales has merged with David Walters Yachts! The RogueWave Division in Annapolis MD remains Your Choice for Blue Water Boats. Annapolis MD is the best place in the world to buy or sell a boat! We take great pride in helping our clients get into the right boat! Call us to discuss your sailing vision! We are always interested in marketing your high quality blue water capable boat!

Email bernie@davidwaltersyachts.com or call anytime, 443-742-1792.



Please contact Bernie Jakits at 1-443-742-1792
Contact David Walters Yachts.
777 SE 20th Street
Suite # 255
Fort Lauderdale, FL 33316 United States

Toll-free 866-460-7907
Tel 954-527-0664
Fax 954-527-4276
Email Us

---