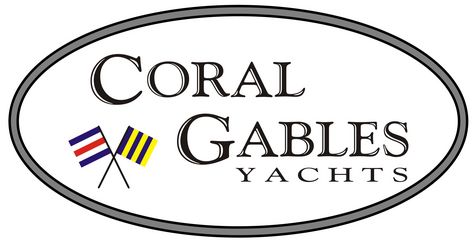 Meet our Staff
Josh Van Howe

I spent my college years managing the marina at Coral Gables Resort in Saugatuck, Michigan. While working on the docks, I discovered that there was a niche market for capable boat handlers. So, armed with a 100-ton captains license and a flexible schedule, I became a delivery captain which provided extra spending money to make it through the school year.

After graduating from college and working as an investment banker in Louisville, Kentucky, I did not feel I belonged in a corporate environment. I therefore returned to the water - this time in Norfolk, Virginia as a Sea-Tow captain. I wanted to work on a boat that had a "function". After spending time in Norfolk, a full time captain job was offered to me in Holland, Michigan bringing me back to the Great Lakes where I ran a 74' Hatteras (among other boats), and spent my time between the Great Lakes, Florida and the East Coast.

After eight years as a full time captain, I made a career change when I learned that my wife and I were expecting our first son. I began as a yacht broker for Palmer Johnson Yachts. Palmer Johnson Yachts declared chapter 11 two years later, which prompted me to start this yacht brokerage and service business, Coral Gables Yachts.

Coral Gables Yachts has grown and diversified over the years. What started out with me and a used desk has now been in business for over a decade and has grown into over 25,000 square feet, (3) full time brokers, (2) full time service coordinators, and a reputation for being a hard working, knowledgeable and creative at putting together complicated transactions.

We have a great time here, and I feel lucky to work every day with some of the best guys in the business.

Brandon Ricci

A little about me…

I have been in and around boats for most of my life. I began my career in yachting as a young adult, working for a full-service marina in Macatawa, MI starting in 1999. After a few winters of painting bottoms and waxing hull sides, I decided to migrate south during the winter periods to further my career in Florida and the Caribbean. I held a professional crew position aboard a 114' motor yacht, cruising to several ports in the West Indies. The following winter season I began my 100-ton Captain's License studies and worked with mega-yachts (both sail and power) in the port of Ft. Lauderdale.

Returning to Michigan each spring, I learned the ropes of sailboat rigging. My passion for providing outstanding customer service matured during the ten years I served as the parts and service manager at the very place my career began. It is this passion that helped me to decide to enter the next chapter of my professional life; yacht brokerage.

Yacht brokerage is a people business. I do not take lightly, the importance of developing and maintaining strong customer relationships. I look forward to serving those that I have known, as well as those that I will be privileged to meet.



Jay Shriver

My love of the water and boating started at a young age. I spent most of my childhood on and around boats in the Ludington area; fishing and water skiing.

After graduating from Alma College with a BA in Business Administration, I worked in sales and marketing within the computer and technology industry for a couple years before going back to school. I then received a BS in Biology/Group Science and an MA in Educational Leadership from Western Michigan University. I spent 18 years in education as a science teacher and school administrator in the West Michigan area. During these years, my wife, Kim and I continued to share a passion for boating. We now enjoy a variety of boating and watersport activities with our two sons. After a successful career as an educator, I was faced with an opportunity to turn my lifelong passion of boating into a career. It was a hard decision to leave education, but feel honored that when Coral Gables Yachts wanted to add another team member to the firm, they asked me to join.

I am excited to be part of the Coral Gables Yachts family. Currently, my family and I reside in Saugatuck, MI and we are members at Singapore Yacht Club.