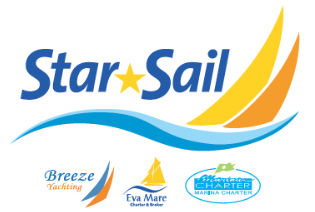 Welcome to Starsail
Starsail is the result of a close collaboration between three italian sailing yacht charter company, operating on Central and Southern Tyrrhenian Sea.

Lovers of the sea in all its aspects, the members of Starsail put in the company all their passion for the sea and the sailing experience acquired in many years of navigation.

The great care lavished in the work and continuous research of improving service, saw that Starsail become one of the most reliable and professional companies operating in Italy.

Today Starsail means warm welcome typical of southern people, high standard of quality of the boats, the highest attention to their reliability and equipment, continuous assistance to the clients during navigation, itineraries consulting, personalized service.

All this together with the luck to operate in an area among the most suggestive in the world.


---