2010 Grand Soleil 50 NEW "ONE"
Description
View Full Specifications
Year:

2010

Length:

50'

Engine/Fuel Type:

Single / Other
Located In:

La Spezia Porto Lotti, Liguria, Italy

Hull Material:

Other

YW#:

77116-3662700
Current Price:

EUR 450,000 (US$ 532,890)
Imbarcazione super accessoriata da crociera e Regata
 Cantiere: Cantiere del Pardo
 Modello: Grand Soleil 50' new
 Anno di fabbricazione: 2010
 Architetto navale: Botin-Carkreek/Attivo
Creative
 Disegno interni: Sculli Negrato
 Materiale di costruzione: Vetroresina con
ossatura in fibra di carbonio
 Colore scafo : vernice met. Grigia
 Ponte: teak (appena trattato)
 Albero: in fibra di carbonio Hall Spars
 Boma: in fibra di carbonio
 Timone: fibra di carbonio
 Timonerie: fibra di carbonio
 Interni: teak e carbonio
 3 Cabine (2 posti)
 2 Bagni
 1 Cabina di prua per marinaio con
accesso autonomo esterno e bagno
 Riscaldamento: autonomo/acqua calda
 Superficie velica: 139 m2
VELE:
 1 giocho di vele regata North Sail 3DL
completo di Code Zero con avvolgitore
 1 Set di vele da crocira North Sailsoft Norlam con randa full battens
 Avvolgifiocco Harken
 LazyJack per ammainare la randa
 Attrezzatura coperta race:
 Drizze/scotte Gottifredi e Maffioli
 Winches elettrici Harken radial 50.2
STEA/60
 Idraulica: Holmatro a 4 vie
paterazzo/vang/tesabase randa
 Placia di poppa apribile elettrica
 Passerella in teak e carbonio
 Cuscineria da esterno

Possibilità di acquistare anche un posto barca.
PS La Barca è quella delle foto. E' stata presentata al salone di Genova e Cannes 2009/2010 in quanto primo Grand Soleil così performante e unico nel suo genere.
Note sul prezzo: IVA Inclusa - Possibilità di subentro Leasing con scadenza Settembre 2020
English
Super-equipped cruise boat and regatta
Shipyard: Pardo Shipyard
Model: Grand Soleil 50' new
Year of manufacture: 2010
Naval Architect: Botin-Carkreek/Active
Creative
Interior design: Sculli Negrato
Construction material: Glassware with
carbon fiber skeleton
Hull color : half paint. Grey
Bridge: teak (just treated)
Tree: Hall Spars carbon fiber
Boma: carbon fibre
Timone: carbon fiber
Timonerie: carbon fiber
Interior: teak and carbon
3 Cabins (2 seats)
2 Bathrooms
1 Bow cabin for sailor with
autonomous access outside and bathroom
Heating: autonomous/hot water
Sailing area: 139 m2
Sails:
1 north Sail Sail Sun 3DL
Complete with Code Zero with winder
1 Set of Sail sails from North Sailsoft Norlam with stray full battens
Harken Wrap
LazyJack to lower the stray
Covered race equipment:
Gottifredi and Maffioli
Harken radial electric winches 50.2
STEA/60
Plumbing: 4-way Holmatro
paterazzo/vang/tesabase stray
Electric opening stern placia
Teak and carbon walkway
Outdoor cushioning

Ability to also buy a berth.
PS The Boat is that of the photos. It was presented at the Genoa and Cannes 2009/2010 show as the first Grand Soleil so performing and unique.
Française
Bateau de croisière et régate super-équipés
Chantier naval: Pardo Shipyard
Modèle: Grand Soleil 50' nouveau
Année de fabrication: 2010
Architecte naval: Botin-Carkreek/Active
Créatif
Design d'intérieur: Sculli Negrato
Matériaux de construction: Verrerie avec
squelette de fibre de carbone
Couleur de coque : moitié peinture. Gris
Pont: teck (juste traité)
Arbre: Hall Spars fibre de carbone
Boma : fibre de carbone
Timone: fibre de carbone
Timonerie: fibre de carbone
Intérieur : teck et carbone
3 Cabines (2 places)
2 Salles de bains
1 cabine arc pour marin avec
accès autonome à l'extérieur et salle de bains
Chauffage : eau autonome/chaude
Zone de navigation: 139 m2
Voiles:
1 nord Sail Sail Sun 3DL
Complet avec Code Zero avec enrouleur
1 Ensemble de voiles de voile de North Sailsoft Norlam avec des battes pleines errantes
Enveloppeharken
LazyJack pour abaisser le errant
Matériel de course couvert :
Gottifredi et Maffioli
Treuils électriques radiaux Harken 50.2
STEA/60 Annonces
Plomberie: 4 voies Holmatro
paterazzo/vang/tesabase errant
Placia arrière d'ouverture électrique
Passerelle de teck et de carbone
Amorti extérieur

Possibilité d'acheter également une couchette.
PS Le Bateau est celui des photos. Il a été présenté au salon de Gênes et Cannes 2009/2010 comme le premier Grand Soleil aussi performant et unique.
Deutsch
Super ausgestattetes Kreuzfahrtschiff und Regatta
Werft: Pardo Shipyard
Modell: Grand Soleil 50' neu
Baujahr: 2010
Marinearchitekt: Botin-Carkreek/Aktiv
kreativ
Innenarchitektur: Sculli Negrato
Baumaterial: Glaswaren mit
Kohlefaserskelett
Rumpffarbe : halb lackiert. Grau
Brücke: Teakholz (gerade behandelt)
Baum: Halle Spars Kohlefaser
Boma: Kohlefaser
Timone: Kohlefaser
Timonerie: Kohlefaser
Innenraum: Teak holz und kohlenstoff
3 Kabinen (2 Plätze)
2 Badezimmer
1 Bogenkabine für Segler mit
autonomer Zugang im Freien und Im Bad
Heizung: autonom/warmes Wasser
Segelrevier: 139 m2
Segel:
1 Nord Segel Segel Sonne 3DL
Komplett mit Code Zero mit Wicker
1 Satz Segelsegel von North Sailsoft Norlam mit streunenden vollen Latten
Harken Wrap
LazyJack, um den Streuner zu senken
Abgedeckte Rennausrüstung:
Gottifredi und Maffioli
Harken radiale elektrische Winden 50.2
STEA/60
Sanitär: 4-Wege Holmatro
paterazzo/vang/tesabase streunen
Elektrische Öffnung Heck placia
Teakholz und Carbon-Gehweg
Outdoor-Dämpfung

Möglichkeit, auch einen Liegeplatz zu kaufen.
PS Das Boot ist das der Fotos. Es wurde auf der Genua und Cannes 2009/2010 Show als die erste Grand Soleil so performend und einzigartig präsentiert.
Español
Crucero superequipado y regata
Astillero: Astillero Pardo
Modelo: Grand Soleil 50' nuevo
Año de fabricación: 2010
Arquitecto Naval: Botin-Carkreek/Active
Creativo
Diseño de interiores: Sculli Negrato
Material de construcción: Cristalería con
esqueleto de fibra de carbono
Color del casco : media pintura. Gris
Puente: teca (recién tratada)
Tree: Fibra de carbono Hall Spars
Boma: fibra de carbono
Timone: fibra de carbono
Timonerie: fibra de carbono
Interior: teca y carbono
3 Cabinas (2 plazas)
2 Baños
1 Cabina de arco para marinero con
acceso autónomo exterior y baño
Calefacción: agua autónoma/caliente
Superficie de navegación: 139 m2
Velas:
1 sun de vela del norte 3DL
Completo con Código Cero con bobinadora
1 conjunto de velas de vela desde North Sailsoft Norlam con murciélagos completos extraviados
Harken Wrap
LazyJack para bajar el extraviado
Equipo de carrera cubierto:
Gottifredi y Maffioli
Cabrestantes eléctricos radiales Harken 50.2
STEA/60
Fontanería: Holmatro de 4 vías
paterazzo/vang/tesabase extraviado
Placia de popa de apertura eléctrica
Pasarela de teca y carbono
Amortiguación al aire libre

Posibilidad de comprar también una litera.
PS El Barco es el de las fotos. Fue presentado en el espectáculo de Génova y Cannes 2009/2010 como el primer Grand Soleil tan escandolo y único.
Россию
Супероборудованный круизный катер и регата
Верфь: Верфь Пардо
Модель: Grand Soleil 50' новый
Год изготовления: 2010
Морской архитектор: Ботин-Каркрик/Актив
Творческие
Дизайн интерьера: Скалли Неграто
Строительный материал: Стеклянная посуда с
каркас углеродного волокна
Цвет корпуса : половина краски. Серый
Мост: тик (просто обработанный)
Дерево: Зал Spars углеродного волокна
Бома: углеродное волокно
Тимон: углеродное волокно
Timonerie: углеродное волокно
Интерьер: тик и углерод
3 каюты (2 места)
2 Ванные комнаты
1 Кабина лука для матроса с
автономный доступ снаружи и ванной комнаты
Отопление: автономная/горячая вода
Площадь парусного спорта: 139 м2
Паруса:
1 северный парус ВС 3DL
В комплекте с кодом ноль с обмотки
1 Набор парусов из Северного Sailsoft Норлам с бродячих полный battens
Харкен Wrap
LazyJack, чтобы опустить бродячих
Крытое снаряжение для гонок:
Готтифеди и Маффиоли
Харкен радиальных электрических лебедок 50.2
STEA/60
Сантехника: 4-путь Холматро
paterazzo/vang/tesabase бродячих
Электрическое отверстие корма placia
Тик и углеродная дорожка
Наружная амортизация

Возможность также купить причал.
PS Лодка является то, что из фотографий. Он был представлен на выставке в Генуе и Каннах 2009/2010 как первый Grand Soleil так выполняет и уникальный.

Please contact Andrea Lotti at +39 0187 532204 | Mob +39 3341695585
Visit Website
*This price is based on today's currency conversion rate.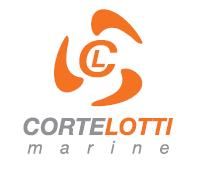 Email Us
Please enter a valid name!
Please enter a valid email address!
RE: Grand Soleil 50 NEW "ONE", La Spezia Porto Lotti, Liguria, Italy