Get a shipping estimate
Zip Code:
Description
View Full Specifications
New arrival
Year:

2005

Length:

57'

Engine/Fuel Type:

Single / diesel
Located In:

Marina Del Rey, CA

Hull Material:

Fiberglass

YW#:

44066-3001315
Last Listed Price:

US$ 399,900

Sold
The true measure of a sailing boat comes not only from its performance in high winds, but also from its form in light airs. The Beneteau 57 has it all, writes David Lockwood from Boat Point. 
Below are the comments that I found to be quite true from having sailed the Beneteau for 21 straight days.
I have just returned from sailing a French-made yacht before 37-40kt of true westerly wind. There was a downwind run with a full head of sail that, yikes, bordered on being completely out of control. A powerboat-like wake roared astern, double digits were noted on the speedo and then there was a nail-biting beat to come. But in this job it shouldn't be all fair weather and following seas.
My point is that pretty much any boat will perform before a hurricane. The real test of whether a yacht is slippery or sluggish, a dog or a delight, is its light-air performance. Beneteau's new Farr-designed 57ft flagship, a high-volume boat with a centre cockpit and huge volume, didn't so much ghost about on the spring zephyrs as gad about with glee.
Flying a full main and 140 per cent genoa, the 21,500kg yacht carried itself through the tacks and lifted impressively on the delicate puffs. We were sailing from around 5kt in 7-8kt to 3.5-4.1kt in 5.5-6kt of true wind. And that was dragging a fixed four-blade prop, mind you.
Offshore, the boat's optional inner forestay and staysail is designed to make light work of heavy weather. You can peel back to a No 4 at the push of a button on the optional electric furling genoa. The staysail comes with a self-tacking mechanism, leaving little to chance if sailing short-handed in a big blow.
For racing in, say, Hamilton Island's Premier Cruising Class, or around the cans, you can detach the inner forestay and tack without having to furl the genoa halfway home. You can also order the boat with an optional 220sqm spinnaker, though it would be a handful on this gentlemanly cruiser-racer. The 160sqm gennaker we sent aloft in one of those easy-to-set socks was a much smarter solution.
The ease with which this big yacht can be sailed will appeal to yacht owners looking for that ultimate boat. There were powerful 24V electric halyard and primary winches - the boat has just one electric winch as standard - and an in-boom furling main. You can't reach all the lines from the portside helm station, but you can set sail with just one other crew. And no need for gorillas, as this is more your fingertip trim number. Way to go.
A MATTER OF CHOICE
Performance and ease of handling were just two reasons supplied by the owner as to why he made this his third Beneteau yacht. He also cited good after-sales service, quality finishes and looks. With the optional dark-blue hull and lots of teak planking, the Beneteau 57 is a pretty boat that knocks on the superyacht door.
When admired from afar, the yacht looks like it is the perfect cruising conveyance. The retro transom and centre cockpit suggest you'll never get your Sunday best wet. But set sail and you soon find that this is a fast boat. In this sense, the Farr design house has done a clever job.
Not one to throw $1 million-plus to the wind, the boat-proud owner said he considered as many as 20 other 55-60-footers before buying his Beneteau 57. Above all else, he wanted a dedicated bluewater boat in which he could partake in long passages and races up and down the east coast.
One can expect the Beneteau 57 to rate quite well under IRC. Its rig is pretty much the same proven setup as on the fast 47.7. The triple-spreader stick is keel-stepped and swept back 15 per cent. Underwater is a 2.60m-deep fin keel with a thickened foot and lead bulb weighing in collectively at 6900kg. The spade rudder is linked to hydraulic steering with two turns lock-to-lock for a degree of feel.
Had this boat been designed by a lesser yard, I might still be out there motoring for home at 8-9kt using the four-cylinder supercharged Yanmar 160hp inboard. But in the light airs, I covered some large tracts of the harbour and was back well before nightfall. Needless to say, the Bruce-Farr pedigree carries some clout.
OPTIONAL EXTRAS
While it is early days, the importer had already sold four 57s and expected to maintain sales of three to four of these French flagships each year. There are four factory layout options. This boat had a full-width owner's cabin aft, crew or kids cabin amidships, and two double cabins for'ard. Another appealing layout has one big VIP guest's cabin with an island berth in the bow.
Either way, all the Beneteau 57s have two private ensuites plus a separate dayhead. There are also options like private access to the crew cabin if, say, you wanted to put this boat into skippered charter.
But as tested, this flash 57 was probably the most heavily optioned Beneteau to sail Down Under. While a lot of goodies come standard, the owner did his own thing to make the yacht a snap to sail. The electric winch was joined by three other 24V Lewmar two-speed self-tailers; runners were added for the staysail; an electric furler was added for the genoa; and an optional cockpit fridge and dedicated garbage hold were installed back aft for deck parties.
The custom stainless-steel davits hanging off the transom were the impressive handywork of a Kiwi firm. A Toyota 24V winch takes care of raising or lowering a 4m RIB, which can be kept on chocks on the flat aft deck. The in-boom furl system was from Leisure Fuel in New Zealand and the dealer, Vicsail, had perfected its operation by getting the feeding angles - via tensioning the solid vang - just right.
MEETING THE GRADE
The hull, which is built using CAD equipment and laminar-flow projections to provide an insight into its performance, has been built to CE and BV criteria. The latter is akin to Lloyds' standards, where laminates are subject to inspection.
The hull is all solid GRP using S-Glass, and there is balsa coring in the deck for rigidity, plus two watertight bulkheads forward. Like all good sailing boats, most of the weight has been kept out of the ends, and the primary items of engineering and tankage are amidships.
The engine room is almost a walk-in model, with easy access to the fuel filter and water strainer, oil filter and dip stick, and the 9.5kVa generator linked to a water/gas separator for silent underwater discharge at the marina or rafted-up.
The Beneteau comes with a big owner's manual, wiring diagrams, tool kit and structural drawings held by the importer. The hull and deck are backed by a five-year warranty, and there is a 1+1+1-year warranty on all the fittings providing you adhere to the importer's maintenance schedule.
Standard is 480lt of diesel, stowed in two tanks towards the aft end of the vessel, but these can be boosted by adding an optional 185lt spare tank. Fresh water comprises 100lt in four baffled tanks, which have been integrated in the inner hull grid.
The motor spins both 80amp 12V and 55amp 24V alternators, and there are two appropriate battery chargers. The powerful 24V system is used for the two-speed Harken 66 ESTO electric winches, heavy-duty windlass linked to a chain counter, bowthruster, pumps, navigation lights and fridge/freezer units.
The microwave oven and dishwasher operate off 220V. As there is no invertor, you'll need to run the generator or hook up shorepower. But like all good cruising boats, the galley has gas. Two big bottles in a separate outdoor locker back aft feed a four-burner gimballed stove/oven. The 42lt hot-water service uses a heat exchanger and 220V power.
Serious cruising sailors might consider the optional 60lt/h watermaker, washer/dryer, aluminium gangway and definite 40,000BTU of air conditioning. But full marks to the owner for keeping these tempting conveniences out of his boat and retaining its sailing ability - especially in the light airs.
TOUR OF DUTY
The first impression at the marina was of a yacht that is very easy to access. Forget throwing a leg over a lifeline - the 57 has a hydraulically-activated opening transom that creates a red-carpet welcome mat. (Such details could well be the result of Madam Roux, the woman who leads Beneteau.)
Follow the moulded stairs aboard, which cleverly conceal the liferaft, and you will be welcomed by a big, flat aft deck on which you could do anything from dance to breakfast or sunbake. Wide flat decks lead forward, backed by big-boat bulwarks and toe rails, provide a sense of safety moving about this boat at sea.
The running rigging gear has been kept inboard and traveller is astern of the cockpit, so there is nothing to impede your progress for'ard. A hatch and ladder up front lead down to a sail locker with shelves (sewer rat extra). The Dorade vents on deck are protected by stainless-steel guards that can be used to square away the inner forestay if racing.
There is also a good amount of flat foredeck on which you can unfurl a towel, as well as safe footing and a pulpit seat for staging dolphin cruises. The stemhead has twin rollers and split hatches for stowing spare rode and anchors.
Back aft are various storage lockers for safety gear, pushpit seats and access hatches to the steering mechanism. Open the transom, deploy the swim ladder, and you can perform the perfect swan dive. A H/C handheld shower awaits your return.
CENTRE OF ATTENTION
The centre cockpit has lounges that can seat 10 people out of the way, around the fridge and folding lunch table, shaded by a boom tent if need be. In sailing mode, the primary and halyard winches are never far away.
We dropped the bimini top for the fair-weather sail. In any case, a terrific stainless-framed wraparound windscreen provides weather protection without cutting views. You can choose an optional pedestal-mounted aft wheel, but why bother-
The sit-down portside helm is apt for this gentlemanly cruiser and it offered views of the telltales flying on the genoa that were better than you will get on many mid-30-footers. On port tack, the low side of the boat wasn't more than a quick shuffle away from the 800mm leather-bound wheel. And with hydraulic steering - not to mention an autopilot - you negate most of the risk of a roundup.
Engine instrumentation and a complete Raymarine electronics package are flush-mounted on the forward bulkead-cum-dash.
A 125kg/thrust bowthruster and four-blade prop make light work of parking. And whether you are standing or sitting in the centre cockpit, gybe or tack, it's reassuring to know that the boom easily clears you and your guests' noggins.
LE LIVING ROOM
Down below it's another world again. The interior decor is the work of Armel Briand - which Beneteau uses a lot - and there are signature touches and little art deco details that hark back to the very first Beneteau yachts I set foot aboard all those years ago.
The high volume of the boat is no more apparent than in the saloon, where headroom is beyond even basketballers - and the sense of space is enhanced further by the raised ceiling dotted with windows. Each deck hatch has a roller shade, while the panoramic windows have blinds.
Natural light, warm Douka wood stained cherry red, soft white liners and bone-coloured made-made suede upholstery open up the living room as though... well, as though you have shucked an oyster.
Among the pearls inside is a plush U-shaped lounge with triple-density foam to port that can seat people around a timber dinette table. The factory-made folding timber chairs - little works of joinery art - increase dining capacity to eight. A loveseat or sofa opposite can accommodate two guests or owners, perhaps, for drinks or a few hands of bridge beside a small occasional table.
A flatscreen television was to be fitted to the portside cabinet behind the lounge. The walls are lines with storage lockers and recesses intended to stow books like - oh yeah - Nautical Style by David Glen. Under the Iroko parquetry flooring, which could be slippery when wet, are the boat's not-inconsiderable banks of batteries.
The navigation station to starboard has the goods for serious long-range passagemaking. All the Raytheon electronics are laid out before you, along with a chart table with deep locker, drawer with tool set, flag rack, and a curved forward-facing navigator's seat. I found a wet locker across the way near the companionway.
The Euro-styled galley is tucked away to port, visible and handy to the dinette, though yachties designing a boat for the Australian market might prefer a more open-plan arrangement. One thing is sure: the galley isn't so big that it can't be used at sea.
Food-prep space is generous and there is a rangehood fitted.
There are twin sinks, a four-burner gas stove, microwave oven/grill, 130lt fridge with front access door, and a 100lt top-loading freezer. Which is to say nothing of the half-depth dishwashers. Long-range cruising types will need to boost refrigeration - add a custom 12/240V unit and a liner to the aft locker or sub-floor space.
SLEEPING BEWDY
The four-cabin boat has an interesting layout designed to mollycoddle owners and guests. As you might assume from the centre-cockpit deck, the owner's cabin aft is a full-width number with a big island bed on slats, which calls "come hither".
A lounge is to one side; a wardrobe with hanging space at the foot of the bed; and there is small dressing area that needs a powerpoint so you can plug in the laptop. The ensuite includes a separate shower stall, and three of the boat's four loos are electric numbers.
Halfway along the starboard corridor leading to the aft cabin is the crew/watch or guest's cabin, with a single (optional second) berth and hanging locker into which those aforementioned folding chairs reside. This cabin can be optioned as a workshop/laundry or - now you're talking - a floating office.
Guests had a choice of identical cabins forward, each with a double bed offset towards the hull sides, a door leading into their ensuites, and foam-filled, insulated dividing wall. The ensuites are actually WCs with a door leading into a shared shower stall. A clever use of space.
The dayhead alongside the crew cabin is perfect for passagemaking and entertaining. Wherever I ventured down below, I didn't find myself grappling for handrails, bumping into sharp joinery or needing to duck my noggin.
Most of the fittings are Italian and the leather inlays on the doors were a nice touch. But Beneteaus are nothing if not chic - and with the 57, you are simply getting a lot more of that signature Euro-yacht styling for your money.
SAILING TIME
While mine was a leisurely sail, others have apparently enjoyed 8.5kt upwind in 22kt, and 10kt off the breeze. Still, there was much satisfaction to be gained by sailing at 4kt in 6kt of wind, and we would have made it around a harbour twilight course given the opportunity. In fact, given the opportunity we would have made it to Queensland too.
Beneteau's new 57 reflects the recent trend to fast cruising boats and to bigger and bigger owner-driver yachts. It's a bluewater boat foremost, but it is just as comforting to know you can go places in heavy and light airs. And without doing much more than lifting a finger.


For additional information contact: Trenton Carroll 1-310-503-5547 trentc@cruisingyachts.net
Trenton
For more information Call Trenton Carroll any time 310-503-5547
Please contact Trenton Carroll at (310) 821-8300 cell 310-503-5547
Visit Website
*This price is based on today's currency conversion rate.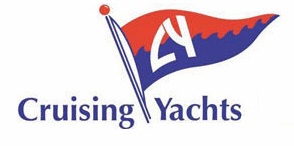 Email Us
Please enter a valid name!
Please enter a valid email address!
RE: Beneteau America 57, Marina Del Rey, CA