1994 Catamaran Tattoo Party Boat
Description
View Full Specifications
Year:

1994

Length:

115'

Engine/Fuel Type:

/
Located In:

-, Bulgaria

Hull Material:

Steel

YW#:

79444-3741409
Current Price:

EUR 1,300,000 (US$ 1,530,230)
We sell the whole business with all current contracts. It is a successful, working business for the past 5 years. High profitability.
The maximum capacity of the boat is 400, spread over the boats 3 decks.
The first two decks are vast; here you will find 3 fully equipped bars, a DJ stand and dance floor. There are also a sufficient number of toilets for our capacity. The third deck offers the guests an area to relax and is fully furnished with sofa seating and sun-beds.
An important element of "TATTOO" is a water slide, which is located in the rear of the boat and is health and safety checked.
Fun and Sun Cruise - aimed at families and couples from various nationalities. This excursion is themed as 'Pirates' with games and entertainment to suit. It will include a buffet; drinks swim stop and the use of the slide.
Naughty on the boat – It is aimed at youth companies again from all different nationalities, this excursion will include games and entertainment but specifically aimed at youth so hence naughtier. This will also include a free bar and a buffet.
We work with major travel agencies:
- TUI
- Thomas Cook
- ITS
- Apolo
- Sun Tours
- All Tours
- FTI
We do sell our business with all current contracts with the travel agencies.
For more information on the boat, please visit: tattoopartyboat.eu
Please contact us for more information.


Disclaimer
The Company offers the details of this vessel in good faith but cannot guarantee or warrant the accuracy of this information nor warrant the condition of the vessel. A buyer should instruct his agents, or his surveyors, to investigate such details as the buyer desires validated. This vessel is offered subject to prior sale, price change, or withdrawal without notice.
Italiano
Vendiamo l'intera attività con tutti i contratti in corso. Si tratta di un'attività lavorativa di successo negli ultimi 5 anni. Alta redditività.
La capacità massima della barca è di 400, distribuita sulle barche 3 ponti.
I primi due mazzi sono vasti; qui troverete 3 bar completamente attrezzati, un dj stand e una pista da ballo. Ci sono anche un numero sufficiente di servizi igienici per la nostra capacità. Il terzo ponte offre agli ospiti un'area per rilassarsi ed è completamente arredato con posti a sedere sul divano e lettini.
Un elemento importante di "TATTOO" è uno scivolo d'acqua, che si trova nella parte posteriore della barca ed è controllato per la salute e la sicurezza.
Divertimento e Sun Cruise - rivolto a famiglie e coppie di varie nazionalità. Questa escursione è a loro volta come "Pirati" con giochi e intrattenimento adatti. Includerà un buffet; bevande swim stop e l'uso dello scivolo.
Cattivo sulla barca - Si rivolge di nuovo alle aziende giovanili di tutte le nazionalità diverse, questa escursione includerà giochi e intrattenimento ma specificamente rivolta ai giovani in modo quindi più cattivo. Questo includerà anche un bar gratuito e un buffet.
Lavoriamo con le principali agenzie di viaggio:
- TUI
Thomas Cook
- ITS
- Apolo
- Tour del sole
- Tutti i tour
- IT
Vendiamo la nostra attività con tutti i contratti in corso con le agenzie di viaggio.
Per maggiori informazioni sulla barca, visitare il sito: tattoopartyboat.eu
Vi preghiamo di contattarci per maggiori informazioni.

Disclaimer
La Società offre i dettagli di questa nave in buona fede, ma non può garantire o giustificare l'accuratezza di queste informazioni né giustificare le condizioni della nave. Un acquirente dovrebbe incaricare i suoi agenti, o i suoi geometri, di indagare su dettagli come l'acquirente desidera convalidare. Questa nave viene offerta previa vendita, modifica del prezzo o ritiro senza preavviso.
Française
Nous vendons toute l'entreprise avec tous les contrats en cours. Il s'agit d'une entreprise prospère qui fonctionne depuis 5 ans. Rentabilité élevée.
La capacité maximale du bateau est de 400, répartis sur les bateaux 3 ponts.
Les deux premiers ponts sont vastes; vous y trouverez 3 bars entièrement équipés, un stand de DJ et une piste de danse. Il y a aussi un nombre suffisant de toilettes pour notre capacité. La troisième terrasse offre aux clients un espace de détente et est entièrement meublé avec des canapés et des transats.
Un élément important de « TATTOO » est une glissade d'eau, qui est situé à l'arrière du bateau et est la santé et la sécurité vérifiée.
Fun and Sun Cruise - destiné aux familles et aux couples de différentes nationalités. Cette excursion est sur le titre de « Pirates » avec des jeux et des divertissements pour convenir. Il comprendra un buffet; boissons arrêt de natation et l'utilisation de la toboggan.
Naughty sur le bateau - Il est destiné aux entreprises de jeunesse à nouveau de toutes nationalités différentes, cette excursion comprendra des jeux et des divertissements, mais spécifiquement destiné à la jeunesse afin donc plus naughtier. Cela comprendra également un bar gratuit et un buffet.
Nous travaillons avec les principales agences de voyages :
- TUI
- Thomas Cook
- ITS
- Apolo
- Visites du soleil
- Tous les tours
- FTI
Nous vendons notre entreprise avec tous les contrats actuels avec les agences de voyages.
Pour plus d'informations sur le bateau, veuillez visiter : tattoopartyboat.eu
S'il vous plaît contactez-nous pour plus d'informations.

Avertissement
La Compagnie offre les détails de ce navire de bonne foi, mais ne peut garantir ou justifier l'exactitude de ces renseignements ni justifier l'état du navire. Un acheteur doit demander à ses agents, ou à ses arpenteurs, d'enquêter sur des détails tels que les désirs de l'acheteur validés. Ce navire est offert sous réserve d'une vente antérieure, d'un changement de prix ou d'un retrait sans préavis.
Deutsch
Wir verkaufen das gesamte Geschäft mit allen laufenden Verträgen. Es ist ein erfolgreiches, funktionierendes Geschäft für die letzten 5 Jahre. Hohe Rentabilität.
Die maximale Kapazität des Bootes ist 400, verteilt auf die Boote 3 Decks.
Die ersten beiden Decks sind riesig; Hier finden Sie 3 voll ausgestattete Bars, einen DJ-Stand und eine Tanzfläche. Es gibt auch eine ausreichende Anzahl von Toiletten für unsere Kapazität. Die dritte Terrasse bietet den Gästen einen Bereich zum Entspannen und ist komplett mit Sofasitzen und Sonnenliegen ausgestattet.
Ein wichtiges Element von "TATTOO" ist eine Wasserrutsche, die sich auf der Rückseite des Bootes befindet und Gesundheit und Sicherheit überprüft.
Fun und Sun Cruise - richtet sich an Familien und Paare aus verschiedenen Nationalitäten. Dieser Ausflug ist als "Piraten" mit Spielen und Unterhaltung zu passen. Es wird ein Buffet umfassen; Getränke Schwimmen Stopp und die Verwendung der Rutsche.
Frech auf dem Boot – Es richtet sich wieder an Jugendfirmen aus allen Nationalitäten, wird dieser Ausflug Spiele und Unterhaltung beinhalten, aber speziell für jugendliche so daher naughtier ausgerichtet. Eine kostenfreie Bar und ein Buffet sind ebenfalls vorhanden.
Wir arbeiten mit großen Reisebüros zusammen:
- TUI
- Thomas Cook
- seine
- Apolo
- Sonnentouren
- Alle Touren
- FTI
Wir verkaufen unser Geschäft mit allen laufenden Verträgen mit den Reisebüros.
Weitere Informationen zum Boot finden Sie unter: tattoopartyboat.eu
Bitte kontaktieren Sie uns für weitere Informationen.

Haftungsausschluss
Das Unternehmen bietet die Angaben zu diesem Schiff in gutem Glauben an, kann jedoch weder die Richtigkeit dieser Informationen noch den Zustand des Schiffes garantieren oder garantieren. Ein Käufer sollte seine Agenten oder seine Vermesser anweisen, solche Details zu untersuchen, die der Käufer validiert haben möchte. Dieses Schiff wird vorbehaltlich eines vorherigen Verkaufs, einer Preisänderung oder eines Rücktritts ohne vorherige Ankündigung angeboten.
Español
Vendemos todo el negocio con todos los contratos actuales. Es un negocio exitoso y laboral durante los últimos 5 años. Alta rentabilidad.
La capacidad máxima del barco es de 400, repartidos en los barcos 3 cubiertas.
Las dos primeras cubiertas son vastas; aquí encontrará 3 bares totalmente equipados, un puesto de DJ y una pista de baile. También hay un número suficiente de inodoros para nuestra capacidad. La tercera terraza ofrece a los huéspedes una zona para relajarse y está totalmente amueblada con sofás y tumbonas.
Un elemento importante de "TATTOO" es un tobogán de agua, que se encuentra en la parte trasera del barco y es la salud y la seguridad comprobada.
Diversión y crucero por el sol - dirigido a familias y parejas de varias nacionalidades. Esta excursión está temática de "Piratas" con juegos y entretenimiento para adaptarse. Incluirá un buffet; bebidas nadar parada y el uso del tobogán.
Travieso en el barco – Está dirigido a empresas juveniles de nuevo de todas las nacionalidades diferentes, esta excursión incluirá juegos y entretenimiento, pero específicamente dirigido a los jóvenes por lo tanto más travieso. También incluye un bar gratuito y un buffet.
Trabajamos con las principales agencias de viajes:
- TUI
- Thomas Cook
- SU
- Apolo
- Sun Tours
- Todos los Tours
- FTI
Vendemos nuestro negocio con todos los contratos actuales con las agencias de viajes.
Para obtener más información sobre el barco, visite: tattoopartyboat.eu
Póngase en contacto con nosotros para obtener más información.

Renuncia
La Compañía ofrece los detalles de este buque de buena fe, pero no puede garantizar ni garantizar la exactitud de esta información ni garantizar el estado del buque. Un comprador debe instruir a sus agentes, o a sus topógrafos, para que investiguen los detalles que el comprador desee validar. Este buque se ofrece sujeto a venta previa, cambio de precio o retiro sin previo aviso.
Россию
Мы продаем весь бизнес со всеми текущими контрактами. Это успешный, работающий бизнес на протяжении последних 5 лет. Высокая рентабельность.
Максимальная вместимость лодки составляет 400, разбросанных по лодкам 3 палубы.
Первые две палубы огромны; здесь вы найдете 3 полностью оборудованных бара, диджейский стенд и танцпол. Есть также достаточное количество туалетов для нашей вместимости. Третья палуба предлагает гостям зону для отдыха и полностью оборудована диванными сидениями и шезлонгами.
Важным элементом "TATTOO" является водная горка, которая находится в задней части лодки и проверяется здоровье и безопасность.
Fun и Sun Cruise - ориентированы на семьи и пары разных национальностей. Эта экскурсия тематические как "Пираты" с играми и развлечениями, чтобы удовлетворить. Он будет включать в себя шведский стол; напитки плавать остановки и использование слайда.
Непослушный на лодке - Это направлено на молодежные компании снова из разных национальностей, эта экскурсия будет включать в себя игры и развлечения, но специально, направленных на молодежь так отсюда naughtier. Это также будет включать в себя бесплатный бар и шведский стол.
Мы работаем с крупными туристическими агентствами:
- ТУИ
- Кук, Томас
- ЕГО
- Аполо
- Солнечные туры
- Все туры
- FTI
Мы продаем наш бизнес со всеми текущими контрактами с турагентствами.
Для получения дополнительной информации о лодке, пожалуйста, посетите: tattoopartyboat.eu
Пожалуйста, свяжитесь с нами для получения дополнительной информации.

Отказ от ответственности
Компания предлагает детали этого судна добросовестно, но не может гарантировать или гарантировать точность этой информации, а также гарантировать состояние судна. Покупатель должен поручить своим агентам или своим геодезистам расследовать такие детали, которые подтвердил покупатель. Это судно предлагается при условии предварительной продажи, изменения цены или вывода без предварительного уведомления.

Please contact Marta Zlateva at 00359 889217302; 00359 888807075
Visit Website
*This price is based on today's currency conversion rate.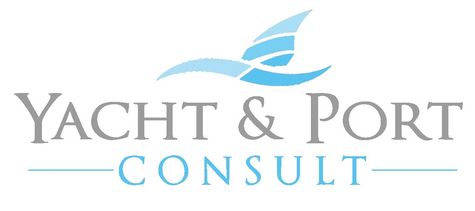 Email Us
Please enter a valid name!
Please enter a valid email address!
RE: Catamaran Tattoo Party Boat, -, Bulgaria