1973 Southern Marine Malahide Trawler Yacht
Description
View Full Specifications
En Route Southern California
Year:

1973

Length:

65'

Engine/Fuel Type:

Single / diesel
Located In:

Seattle, WA

Hull Material:

Wood

YW#:

964-3646025
Current Price:

US$ 715,000
SOVEREIGN OF MALAHIDE is a magnificent globally capable vessel with the charm, robust elegance, seaworthiness and atmosphere; that can only be borne from traditional lines, time proven materials, and hand crafted with absolute commitment to excellence and respect. "Malahide trawlers" are a class of vessels built, or completed in Malahide, Ireland.  The most sought after of these vessels had their keels laid in either Norway or Portugal, hewn from either teak, or iroko heavy timbers. These robust hulls were then towed to the Southern Marine boatyard, and then fitted out. These canoe-stern trawlers are simply known as "Malahides".  SOVEREIGN's previous owner recognized the value and beauty in this vessel's hull. He bought her with a vision of elevating the classic Malahide to the highest level. After acquiring the boat, he purchased a boatyard, and had removed systems and her deck house; replacing all anew. New commercial grade wiring, new plumbing, systems, and interior.  This was all accomplished without regard for cost, resulting in SOVEREIGN of MALAHIDE, being arguably the finest example of these very capable and sought after works of functional art.
Your experience with SOVEREIGN of MALAHIDE begins at first glance. Her sheer line (hull rim), is incredibly alluring, and her hull form simply cannot be reproduced in a fiberglass mold. There are no conversational qualifiers like "for her price", or "for her size": her beauty is timeless, and unmatched at any size or price point. There is always a "but" when evaluating vessels. Huge vessels, loaded with extra rooms, generous features and sumptuous interiors are impressive "but" are rarely owner operated, and never operated as economically as SOVEREIGN of MALAHIDE. Her size is perfect. Getting a 100' vessel off the dock is an event. An impromptu hour-long outing is unheard of on vessels over 65'. At 65', SOVEREIGN is large enough for the voyage of a lifetime, or as a full time residence, and small enough for a short mid-week dinner cruise. Waxing a 100' vessel costs more than the annual operating cost of SOVEREIGN. Within her size-class, common fuel burn for propulsion and systems often run in the 12-20 gallons per hour range vs SOVEREIGN's 5.3 gph. Beauty, comfort and seaworthiness can be retained without sacrificing intelligent efficiency. As you step aboard, she graciously accepts your weight without perceptible movement. Those who step aboard for the first time are generally quiet for a bit, as they take in her presence.
Her quality is unsurpassed, and the culmination of this commitment to excellence is truly capable of providing an experience for her owners and guests that cannot be attained aboard the current passing trends and offerings in the marketplace.  Trends are just that…."trends".  They come and go.  When it comes to sea going vessels, the resounding desire from those who love boats, is that regardless of size or design, we love to be on a vessel that instills comfort and confidence of all aboard.
In a quiet anchorage aboard Sovereign of Malahide, you do not hear the water lapping against the hull at night,  as the worn out cliché goes.  Those that have spent a night aboard a 56 ton plus wooden vessel know that the shear mass of such a vessel delivers silent tranquility. I suggest that those who have not experienced a restful night aboard a heavy timber yacht, have yet to experience their soundest night's sleep. The motion is gentle and predictable.
Her hull form is designed for plying some of the roughest waters in the world, which makes our common cruising grounds child's play for this beautiful beast. While robust is an understatement, SOVEREIGN of MALAHIDE is incredibly economical to operate, and own. Her most recent offshore excursion, with genset and diesel furnace operating as needed resulted in a fuel consumption of 5.3 gallons of fuel burned per hour at a comfortable cruising speed of 8.5-8.7 knots! 10 minutes in her engine room is ample time to completely understand her simple operational needs.
SOVEREIGN's bow thruster with remote controls and large metal rudder make maneuvering in tight spots a breeze. Her canoe stern is not only beautiful, it makes running down wind and current stable, comfortable and predictable.
"Luxury" is so overused in the boating/yachting world, that the word has largely lost its impact and meaning. SOVEREIGN of MALAHIDE is comfortable. Fine fabrics and linings, solid wood joinery, a true professional grade galley, Bosch laundry machinery, and more all combine to provide every convenience we are accustom to ashore. Systems were designed and installed so that the beauty and solitude found at an island anchorage are not disturbed by a genset humming away below. Her extensive battery bank allows for those aboard to be awakened by the aromas of coffee or breakfast cooking. When in the staterooms, you have to look out a porthole to know whether it's raining or not. Her mass holds warmth, as well as silence.
Sovereign has been laid out in an arrangement that is perfect for both owner operation, as well as lightly staffed charter service.  Maintenance has been reduced to the amount of annual attention that one would expect in a yacht much, much smaller.  While her systems are commercial grade and the scale of her structure is without question 'ship like", the beauty in maintaining and operating her is in her simplicity. Even when she is prepared for charter, she only needs a crew of 2!  A captain and chef/first mate. That's it.  She is a vessel that a knowledgeable owner can handle alone, with family or friends, or with crew.  SOVEREIGN'S current owner operates her regularly alone. You have the unique freedom to choose.
 In this listing you will find the usual exterior and interior shots, and additionally many detailed photographs of her systems, and primary areas of interest to those intimately familiar with vessel construction and operation.  It may seem overwhelming at first, but the beauty of Sovereign goes well beyond her stunning lines, beautiful woodwork, spacious staterooms, excellent galley, or superb upholstery.  Her beauty equally lies in her details. 
Regarding heavy timber construction, you only have to maintain wood on a yacht, if you let the paint go.  It is with cracks in the paint and breaks in the varnish that fresh water enters and causes trouble. You are maintaining paint. SOVEREIGN of MALAHIDE is fitted with a full set of Sunbrella covers for all exterior varnished surfaces. She does just fine wintering outdoors…..no need to garage this beauty! 
If you find a flaw in her coatings and finish, you will have worked hard to find it.  SOVEREIGN is laid out in a very fluid and clever fashion.  Two large owners' staterooms are forward with two heads. The mass of the vessel separates this forward stateroom area from the aft quarters with her engine/equipment room, tankage, etc.  This layout promotes a great opportunity for a staffed charter scenario to work well as the staff would live in the opposite end of the yacht, providing complete privacy of sight and sound between the two groups on board. In the case where she is owner operated, family and friends are accommodated by this Rubenesque lady with ease.
 Those in the beam to beam third stateroom aft, are not slighted in terms of luxury, ambience and quality.   You only need to board her to feel the presence of her aft quarters.  Quality of joinery aboard Sovereign of Malahide is "over the top". … far beyond "industry standards", even for restored museum piece collector items. Sharp corners; laminate flooring surfaces and abrupt edges are for motorhomes & cost-cutting production line boats…..   Such a dichotomy exists between elegant and inviting in most places in life, but not aboard Sovereign.  She is equally at home cruising through remote ice fields near glaciers in warm comfort, and the refined atmosphere of a cosmopolitan marina.  Ample seating and large windows throughout ensure that no one aboard will miss the orca or dolphin meandering by.  Those who pull into such places on 120 foot plastic boats inevitably will wander by and say hello to Sovereign.  You just can't walk by this boat. Once your time aboard is completed, its impossible to walk away without turning for a last glance at her form.
 I will never forget the first time I saw her. It was 14 years ago when she was having her bottom painted. It was cold and raining in the gravel boatyard. I was mesmerized by her lines and beauty. I found a piece of large timber laying in the yard and sat for an amount of time that I can't recall and took in her presence. After admiring her lines, I walked up for a closer look at her 5 blade propeller.  An engineering and manufacturing masterpiece. Profitability of yacht builders is the only reason you find 3 and 4 blade propellers.  These big 5 blade wheels are efficient and so forth, but boats really love them. Prop wash and the associated effects of vibration are all but eliminated.  Not an insignificant item when one considers the propeller's purchase price, tuning process, etc.  This isolated small example clearly begins to illustrate the quality that goes in where your guests will never see it. The detail shots show example after example illustrating the fact that Sovereign of Malahide is not just another pretty face. I encourage you to look beyond marketing materials of mass produced yachts. The finest vessels in the world benefit from money and time spent where brochure photographers and prospective buyers don't see it. It's either quality in every detail from the keel, up, or it's not the best.
The Malahide series of vessels are limited in numbers. Crafted of Iroko planks on massive , closely spaced frames. Iroko and teak are virtually interchangeable woods. High in oil content, resistant to insects and decay.  SOVEREIGN started life (pictured) in Portugal, where her keel was laid and her bare hull was launched.  Her hull form is a traditional North Sea style which was specifically designed and constructed to operate reliably and safely in some of the roughest waters in the world.  Cruising the Pacific Northwest for Sovereign is child's play.  From Portugal, her hull was towed on her own bottom to Malahide, a suburb of Dublin, where she was completed and formally launched.  Some of these commercial Malahide hulls were trimmed in living/yacht style fitments, as was this one.  Sovereign, however, differentiates herself even from these yachts. There is a difference between other "Malahides" and Southern Marine Malahides, just as there is a difference between Fiats and Ferraris.
The Malahide yard did finish a number of these vessels in yacht trim, but the "yacht trim" was somewhat spartan.  Her last owner saw the value in her magnificent hull and took her to a level unmatched by the rest of this limited group.  SOVEREIGN's last owner acquired her, then purchased a boatyard and had his staff reconstruct her without regard for cost….He then sold the boatyard!  She benefitted from a new deck house, framed in mahogany, and was completely wired and plumbed anew with current technology, workmanship and materials. Her solid teak joinery and cabinetry inside is far superior to the laminates and veneers found on similar sized yachts in the 2-3 million dollar price range. The accompanying photos will give you a feel for this, but you have to step aboard to truly feel what cannot be conveyed in descriptions, or even photographs.
It was important to include all of the photos, to address those who are familiar with important areas such as her stanchion bases, Portuguese fly bridge which has not been boxed in which traps moisture and causes issues with other vessels), limber holes at all water trapping locations.  A raindrop does not have a chance when it tries to cling to Sovereign. Fresh water is the enemy of all boats, even fiberglass ones, and great care has been taken to make sure that Sovereign sheds water very efficiently.  Sovereign is maintained in a manner that mirrors aircraft maintenance schedules.  Even her furnace has an hour meter!   Her fuel polishing system runs on the spin of a timer.  Her 10 gel cell 8 D's and her 4000 w inverter handle the loads that come up from time to time, but even they are backed up with a NEW Northern Lights 12kw genset, and a heavy duty alternator  Her current owner has made a few changes to her, which will be described from time to time here. Her galley is one of those areas.  The possibilities of creation in her galley are only limited by the ability of the chef aboard. She has been fitted with a new gas JENNAIR range with convection oven and warming drawer. Her battery banks and inverter, enable meals to be cooked without turning on a genset..  The same goes for her new JENNAIR fridge, Breville espresso machine, and the other galley equipment. No need to break the solitude of a quiet anchorage morning while the breakfast is cooking.
56 tons of sheer mass ensure that even with equipment running, she will compare very favorably with fiberglass, as a ½ inch of fiberglass just cannot compete with inches of Iroko Planking on huge teak timber ribs.  In addition to this mass, her engine and larger genset have very heavy sound blankets on them to make sure a quiet conversation underway can remain an intimate one.  Rest assured that if you enter the engine room in spotless white clothes, you will exit the engine room exactly the same way.
She really is that intuitive, logically and simply laid out. You just cannot put a price on simplicity. It is this kind of thinking and simplicity that allows her owners to operate her and enjoy her.  I have been in much more confusing and complicated engine bays in 50 foot recreational trawlers.  Commercial grade wiring, junction boxes and systems equate to items that have very long service lives, delivering trouble free and predictable service.  You may expect an inspection that will not disappoint you in terms of quality.  If your search over the years has left you weary and disappointed with the quality available, and you appreciate the value of having everything done, tried and tested in terms of time, money and aggravation, then it may be time to reward yourself with an inspection of Sovereign of Malahide.
Available for inspection during the Seattle Boat Show at our docks
Please contact Dale Partna at 206-660-7339
Services
Visit Website
*This price is based on today's currency conversion rate.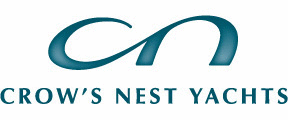 Email Us
Please enter a valid name!
Please enter a valid email address!
RE: Southern Marine Malahide Trawler Yacht, Seattle, WA