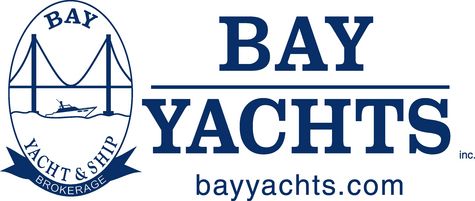 Offices & Directions



Bay Yachts-Stockton
Our Stockton location is now our CEO's home office. We still have an outstanding relationship with the Stockton Downtown Marina and would be pleased to arrange a display slip for your yacht, at that high visibility location. The home office is only 10 minutes from the marina.
Our broker, Marc Bay, is a member of the Stockton Yacht Club.
Tel: 209.469.4600
Fax: 619.474.5504
Email: Email Us





Bay Yachts-Mid-Delta
Moore's Riverboat
106 W. Brannan Island Road
Isleton, CA 95641
Ofc: 916.491.9128

We have long desired an office on the "Delta Loop", so that the thousands of mid Delta boaters could access our services. We share the address with Riverboat Marina, Delta Boat Works and the famous Moore's Riverboat restaurant. Just take the Delta Loop exit off Highway 12 and find us right next door to Willow Berm Marina and Pirate's Lair marina.

Bay Yachts Sacramento
Our rep is licensed out of of our Northern California headquarters (Stockton), and has serviced our clients well in the past and will expand in the future. Our sales professional in the Sacramento area is Elgin Bradley @ 916.539.6735

Our broker, Marc Bay, is a long time member of the Sacramento Yacht Club since 1995.




Bay Yachts-San Diego
Pier 32 Marina
3201 Marina Way Ste. 101
National City, CA 91950
Toll-free: 866-353-2150
Tel: 619.474.5500
Fax: 619.474.5504

Pier 32 gives us a wealth of listing possibilites as well as very reasonable mooring rates (ask about our special show slips). This location is very easy to find. Take I-5 to the Bay marina Drive/Mile of Cars (about 6 miles South of Downtown San Diego) exit freeway to bottom of ramp, turn right then go to Marina Way (first stop light) and trun left. Follow Marina Way directly to Pier 32 Marina.




Bay Yachts-San Francisco Bay
We have two salespersons in the SF Bay area. They are Kenn Wright and Marc Fournier. They cover much of the Bay area and offer display docks on the Oakland Estuary, just off the 880 freeway.
Kenn: 925.787.4676
Marc: 510.693.8506

Bay Yachts, Inc.
Bay Yachts, Inc.
106 W. Brannan Island Road
Isleton, CA 95641, United States
Tel 916.491.9128
Fax 619.474.5504
Email Us

Bay Yachts, Inc. San Diego
3201 Marina Way Ste. 101
National City, CA 91950, United States
Tel 619-474-5500
Fax 619-474-5504
Email Us

http://bayyachts.net
---