Make

Length

Model

Model Year

Inventory Now Available

Current Pricing

Boston Whaler

28'

285 Conquest

2006 and newer

2

Boston Whaler

28'

280 Outrage

2004 and newer

5

Boston Whaler

30'

305 Conquest

2005 and newer

3

Boston Whaler

31'

315 Conquest

2013 and newer

1

Boston Whaler

32'

320 Outrage

2005 and newer

5

Boston Whaler

34'

345 Conquest

2008 and newer

3

Boston Whaler

37'

370 Outrage

2010 and newer

1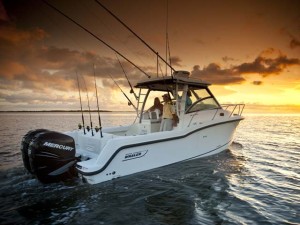 Our Boston Whaler Buyers Service. We have devised a process to protect your interests while we find you the right boat at the right price. We expedite the search, acquisition, inspection, titling, insurance and shipping of the Boston Whaler model of your choice. Best of all, our services are paid by the seller through a sales commission making our service and expertise free to you!
Finding a good deal. We will access a variety of public and private sources, and will search the market for the specific Boston Whaler Boats model you want in order to find the best opportunity as it relates to value, age and condition. Our experience with the Boston Whaler Boats brand allows us the advantage of knowing what problems to look for, and what questions to ask. We will filter out the problem boats in advance to avoid wasting your time.
Protecting your interests. Once the right boat is identified, we use our negotiating skills to hammer out the best deal. We use the California Yacht Broker's Association purchase agreement which is written to protect you as the buyer. The contract spells out the terms and contingencies of the purchase. Each contingency must be satisfied prior to you giving your final acceptance of the vessel. If the boat does not pass inspection or meet your expectation, you have the right within the terms of the contract to back out of the deal without penalty.
Identifying a healthy boat. We will utilize technicians selected from our network of accredited marine professionals to complete a very thorough inspection of the vessel. The inspections include (but are not limited to) sea trail, haul-out for bottom inspection, hull survey, mechanical inspection, oil samples and a title search. All aspects of the vessel's condition are documented and disclosed in a report which is distributed to you for review. As the buyer, you can choose to participate in all or any part of the inspection process which usually takes a couple days. Similar to buying a house, the inspection costs are paid for by the buyer. These costs are clearly itemized in advance for your review and approval.
We handle all the paperwork. Once the boat passes inspection and you have made your final acceptance, there is a substantial amount of paperwork associated with closing the transaction and delivering the boat. As a licensed, bonded and insured yacht brokerage that is regulated by the State of California, BPY will facilitate the necessary documents required to process the purchase, inspections, title transfer and transport documents.
Arranging the transport. Our national and international experience with transporting boats includes both trucking and ocean freight. Through the years we have secured discounted pricing with a number of carriers to assure we can offer competitive transport costs to our customers. We will negotiate the best shipping option and arrange the needed permits and insurance to transport your Boston Whaler to almost anywhere in the world in a safe and timely manner.
Our goal. We are committed to providing great value and exceptional customer service is to make your Boston Whaler Boats purchase and ownership experience the best it can be. This approach has earned BPY its great reputation that has resulted in repeat Boston Whaler business and a high referral rate by our USA and foreign customers.
Call to Request Inventory Details, Photos & Specifications:
Ballast Point Yachts, Inc. is San Diego's premier yacht brokerage and your source for used boats!  We are a full service yacht brokerage located near Shelter Island, in the heart of San Diego's boating industry. If you are looking to buy or sell a boat in San Diego or anywhere on the west coast, we are your one-stop shop.  We have a huge inventory of used boats, trawlers, express cruisers and motor yachts for sale. We offer a wide variety of boating services including boat loans / financing, marine insurance, boat transport and shipping, boat registration, boat repair and more. We offer boat sales and service in San Diego, Newport Beach, Huntington Beach, Long Beach, Dana Point and many other west coast locations.