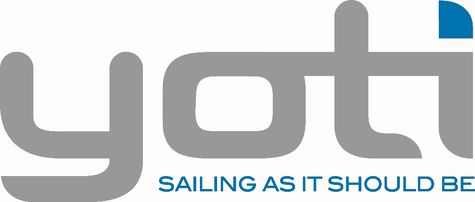 Welcome to Yoti
NEW, YOUNG AND PASSIONATE
These words describe Yoti and the team behind the name. We have the industry experience and now we wish to work for your respect and trust by surpassing your expectations and delivering the results. Founders John C Cowpe and Tim Vine welcome you to browse the website and get in contact in order that we can help.
Yoti was founded in March 2008 and exists to provide an alternative sales platform for the yachting community.
"The mission of our company is to create Australia's most respected sales operation for the sale and purchase of quality production marine vessels. We will grow and lead the industry through honesty, excellence in communication and high levels of service with the belief and commitment of all stakeholders."
Founders John C Cowpe and Tim Vine have developed a deep network within the yachting community both here in Australia and throughout the International sailing community:
Tim Vine
Born in Sydney, Tim has grown up around the waterways of NSW and has developed his love of sailing into a business passion. Tim began his sailing career racing and cruising in trailable yachts, then moving into keel boats when his family purchased their Northshore 38 "Sorceress".
Tim has a wide range of experience in Yacht Sales and Brokerage having worked in Melbourne, Sydney and the South of England. Tim's strength lies in the fact that so many of his clients have become good sailing friends over the years. As National Sales Manager for Australia's largest networked brokerage and direct involvement in hundreds of completed transactions, there is no-one more enthusiastic and qualified to look after your yachting needs.
John C Cowpe
John's passion for the sea has developed from his early years being brought up just along the beach from the yards of the famous Fife yacht builders in the village of Fairlie on the West Coast of Scotland. Whether it be windsurfing, yacht racing, dinghy racing, cruising or sailing across oceans, John has grown up deeply engrossed in the sailing world and continues to share his passion with anyone who will listen!
Having worked through many Brokerage transactions here in Australia, John chose to specialize in the sale of new yachts and catamarans. As Australia's leading new yacht seller, John has over seen the successful hand over of well over a hundred new yachts both here in Australia and in Europe. John's pride lies in the respect of the owners he has had the honor to represent throughout his many years selling yachts.
STATEMENT OF ETHICS
We will be confident in all that we do and say and achieve respect from all we deal with by adhering to our strict company code of ethics:
We will at all times be honest.
We will put forward all offers as put forward to us from the purchaser clearly and in an acceptable time frame.
We will seek to provide unbiased analysis of any situation to both our vendors and purchasers.
We represent both the vendor and purchaser equally and strive to find a middle ground in every transaction to the satisfaction of all.
We will always make clear when we are receiving a fee for a recommendation, service or advice that may alter an opinion or decision in any aspect of our business.
---