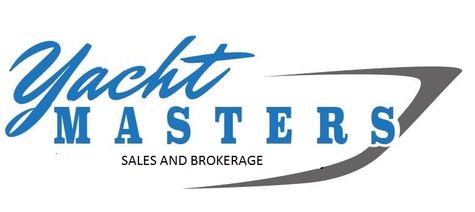 Why use a Broker for the sale or purchase or your yacht or boat.
In a challenging market, deciding which broker will handle the sale or purchase of your yacht is a key decision.

At YachtMasters Yacht Brokerage, we aim to provide a thorough, practical and efficient service for yacht sales and purchases. We believe that there are a number of components which are necessary to succeed in the market and why you should hire a broker.

1) Experience and Product Knowledge

The YachtMasters Sales team have all been in post for a number of years and each part of the market is managed by a broker who is a specialist in their area. The Team is the glue that holds the business together; so whether you are selling a motor yacht, powerboat,Sailboat or small family cruiser, you will receive our total support and commitment to achieve a positive result.

2) Co-operation

We at YachtMasters believe its so vital to co-operate with local and international brokerage houses. We enjoy a great relationship with the brokerage community with around 35% of our business generated by joint deals with other brokerage houses. We encourage other brokers to bring their clients to YachtMasters listings and we try to bring clients to theirs.

3) Contract and title

Unlike an estate agent, the broker does all the contract work too. The numbers are significant and therefore accuracy and knowledge are essential. Our Brokerage contracts are legally vetted and protect both the buyer and the seller.

4)Financial security.
We have an established client escrow account for all yacht transactions.

5) Preparation of Particulars
We cannot emphasize enough the importance of comprehensive and technically accurate particulars in the sales and purchase process. Yacht buyers and sellers have access to an enormous amount of choice and your yacht needs to stand out in terms of information available and pictorial content. We use running shots of your vessel to enhance particulars and sourcing photographic material to show your vessel to their best advantage.

6) The Web
An essential part of any modern sales organisation's marketing program. On our team is a dedicated listings manager whose job it is to manage your yacht's promotion on the various websites that we use –YachtWorld, The Yacht Market, Boats.com, RightBoat and other specialist websites as appropriate. All particulars are kept up to date in real time. In addition we are optimizing our site continuously and maintaining YachtMasters blog and Favebook accounts.

7)Direct Marketing
Another key part of the brokers' sales armoury. We put out a YachtMasters monthly shop list featuring boats in our inventory. We also use display boards at at local Marinas.

8)Boat Shows
When ever possible, we stage your vessel at local boating events to give maximum exposure.

9)Events & Sponsorship
At YachtMasters we recognise that profile is important, and we therefore, support events in our local community. These promotions emphasize our commitment to the various market sectors. This increases our marketing reach whilst putting something back into these events.

10)Market Information
We consider that the sale or purchase of your yacht is a voyage that we undertake with you as the owner. We will therefore be in touch regularly to update you, to discuss market conditions with you and to assess the market. In this way you are in a position to make an informed decision prior to purchase or sale.