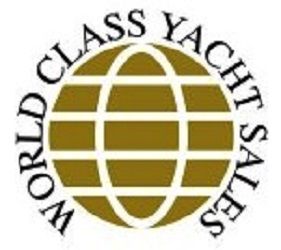 List with Us
The question we hear more often than not is "Why should I use a broker to sell my boat". The answer is simple; we take the hassle out of selling your boat. Who wants to try to sell their boat and then deal with all the prop kickers coming around for a free sea trial?

When selling your boat it is important that you protect yourself by dealing with licensed boat brokers. Licensed brokers are required to carry bonds that protect buyers and sellers alike.

We at World Class Yacht Sales also only deal with reputable and insured closing agents that provide an additional layer of protection to our buyers and sellers.

Finally, our escrow account allows us to deal in secured funds. Before any titles exchange hands we ensure that all funds have been received and that they have cleared. Accepting a check does not ensure the funds are "clear". This stands true for certified checks and money orders alike.

At World Class Yacht Sales we make every effort to ensure your selling experience is as easy as possible. We start by providing you a free Market Analysis of your boat. This allows you, the customer, to make an informed decision of what your boat should sell for.

Avoid the hassle of selling your boat! Let World Class Yacht Sales manage all of the aspects of selling your boat, from the endless phone calls, to meeting potential buyers, and perform sea trials.

Your boat will be advertised on our website as well as all the industry leading websites.

To find out just how easy selling your boat can be call us at 727-945-7500.