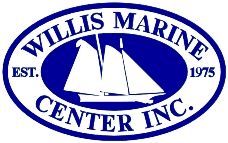 Additional Brokerage Listings
In addition to our listings, we are pleased to offer you a selection of over 65,000 sail & power yachts on a co-brokerage basis. These additional listings are offered along with other brokers in the yacht brokerage industry. Let our Certified Professional Yacht Broker's work for you! Allow us to do the legwork and hanlde the details of your next purchase.Thank you for visiting WillisMarine.com. We look forward to working with you on your next purchase.


Please use the fields below to define your search and contact us for further information.
| | | |
| --- | --- | --- |
| | The results of this search tool may include boat listings centrally listed with other brokers. It is offered as a convenience by this broker/dealer to its clients, and is not intended to convey representation of a particular vessel. | |