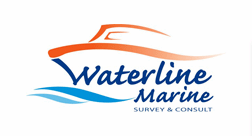 Welcome
Waterline Marine - Surveyors & Consultants, Thailand' s one-stop service for all matters maritime.
Professional yacht surveys by qualified marine surveyors in Thailand.
Need a survey or appraisal?
Need assistance with repairs or re-fits?
Need advice on charter boat operations?
Give us a call for a free orientation. No obligations.
We have 30 years of experience in Thailand's marine industry.
We speak the local language plus English, Dutch, German and French.
We specialize in pleasure yachts and commercial vessels of up to 45m (150ft).
Our Services in brief:
All types of marine survey
Valuations, appraisals and compliance inspections
Construction or re-fit project management
Charter fleet consultations: technical, operational & commercial