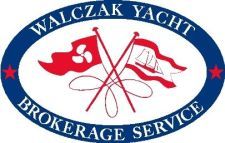 Our Mulidimensional advertising and promotion of our listings
Our high profile office in the Annapolis Yacht Basin Co., next to Yacht Club has excellent drive by and foot traffic. We are open 7 days a week 12 months a year.
"A" frame signs featuring professional posters of 12 listings each that are displayed in high traffic boating areas in Annapolis.
Advertising display in the breezeway of the Yacht Basin Co in Annapolis.
10 full page color ads in Yachting magazine annually.
We display 10-20 of our listings at the Yacht Basin during the Annapolis Boat Shows
Spinsheet & Proptalk Magazines Our INTERNET ads include yachtworld.com, yachtcouncil.com, marinesource.com and boatquest.com.
Our photographic representation of our listings is high quality and up to date.
We have customized for sale signs created for appropriate boats.
Our diversified list of boats include trawlers, motor yachts, all styles of sail, express and down east boats and euro style. This product mix attracts shoppers.
Email broadcast campaigns to our client database and 1,500 brokers announcing updates on pricing and availability.
All of our brokers carry blackberries and respond to inquiries quickly
We offer discounted dockage for brokerge listings at Chesapeake Harbour Marina. Beautiful, secure marina to display and show our boats. Convenient for buyers flying into BWI or Signature Aviation. Average travel time from the airport is 25 minutes.
Google and Yahoo sarch engine advertising

We have the ability to trade smaller boats on our listings on a "agreed net" basis with our sellers. This allows sales to occur sooner in most cases.

We work very closely with financing, insurance, service, shipping, documentation and delivery Captains to support your sale or purchase.


Yachting Magazine we have a 2 page spread highlighting 16 of our central listings in April and May 2012. Yachting magazine is our only national magazine advertising. We have run single full page ads every month since.
Our broadcast emails to out client database and brokers around the country creates more sales than magazines these days. Our print ads are to keep the sellers happy.

Fall of 2012 we displayed at Trawlerfest Baltimore (8 Boats), Annapolis Sailboat Show (1 boat) and Annapolis Powerboat Show (5 boats). Additionally we had 9 boats outside our office during the shows and 12 at Chesapeake Harbour. This allowed our brokers to meet hundreds of shoppers and add to our email broadcast list.
2013 Show schedule will include Annapolis Yacht Collection Sale at Chesapeake Harbour Marina May 3,4 & 5th, 2013

These ads are also displayed at the Annapolis Yacht Basin office and laminated signs outside our office.

When we get a very special listing that the condition is exceptional, price very attractive and seller that is highly motivated we will devote a full page. Ad to the left is Yachting Magazine.


*67 Local boats for sale
*All are above average to superstars
*$500,000. average value
*51' Average Length
*Over $23,000,000. selection
*Prices adjusted to market trends