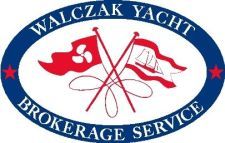 Marketing Your Yacht & Todays boat values



Boat selling prices have dropped 20-25% from 2008 to the fall of 2009. 2009-2011 used values have ticked down another 10-15%. The depreciation slide has slowed considerably as consumer demand has ticked up slightly and the fire sales are gone.
Searching yachtworld you will find boats listed that are still looking for 2008-'09 money. Not going to happen. During the time it takes to convince owners of the market value their boats value has dropped again. Price accurately for quick sale, maximum price and minimum carrying costs. We have enough tools today to establish reasonable expectations. If your boat is a "rock star" in condition and equipment then start at the top of the market and listen.
The values have stabilized in 2010-2011. 2012 has actuall seen a uptick in sell prices and activity or in most cases are depreciating at a slower rate. Late model 2007 and newer boats should do better when the new boat market comes back to life. 2007 58 Sea Ray sedan bridge sold in 2008 for $859,000. 2010 these boats are selling for $675,000. -25%
2000 75 Hatteras CMY sold in 2008 for $1,670,000. 2010 these boats are selling for $1,300,000. -20%
2005 78E Marlow sold in 2008 for $2,700,000. 2010 these boats are selling for $2,000,000. -25%
We have researched a cross section of sales and boat value trends which will be added here soon.
1) Broker inspects the boat and provides owner with a list of service recommendations insuring the boat shows well. Only one chance to make a first impression. Corrosion, odors, dirty bilges will keep shoppers from wanting your boat
2) Price, price, price... This is the most critical element. Price the boat to reflect her condition and equipment. Do not base your asking price on the price you paid 5 years ago. Look what is on the market today, recent sales and what this amount of money can buy. Do you compete?
3) Make the public and brokers aware of her condition and availability. I cannot overemphasize the importance of the flow of information between brokerage firms. The yacht description, photos, details, condition and availability can quickly be distributed among brokers and firms. More sales are concluded as a result of this cooperation between brokers than pages of national advertising.
The photos of our listings need to be enticing. Every effort is made to keep our boat pictures high resolution and fresh. Not all brokers or brokerage firms are fully cooperating with outside firms. This lack of cooperation slows down the sales process for the boat owner and can result in a lower sale price. Walczak Yacht Brokerage Service has a strong reputation for assisting outside brokers in selling our listings. We offer courtesy showings and quickly get information of concern back to the interested parties.
Brokers and buyers alike spend a great deal of time shopping the multi-list websites. Our listings are updated daily to reflect changes in location, photos, equipment or service.
Complete specifications and photos of our listings can be found on the following web sites:
yachtworld.com (largest US audience)
marinesource.com
boatquest.com
theyachtmarket.com (UK based largest European audience)
yachtcouncil.com and .org International exposure and brokers MLS
Additional marketing efforts:
Full page color yachting ad 10 months a year
Search result ads on Yahoo and Google
Broadcast emails to our client base and brokers
Brokerage display at the Yacht Basin durng the Annapolis Boat Shows power ad sail
Boats in the Miami, Ft Lauderdale, Newport and Palm Beach Shows as listings and locations permit
2012 brokerage sales update The sales of brokerage boats is up 15% on the Chesapeake Bay. Consumer confidence is at a 5 year high, stock market is up, used boat prices stopped falling and inventory is dwindling.