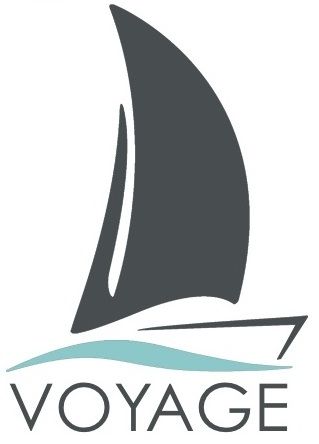 Welcome to VOYAGE Yacht Sales - New and Pre-owned catamarans.


VOYAGE Yacht Sales, as part of its objective to provide a service to its clients, have a number of select PRE-OWNED CATAMARANS FOR SALE. These select, pre-owned yachts, were manufactured by VOYAGE yachts, the multiple award winning catamaran manufacturer. We are 100% VOYAGE catamarans selling only what we manufacture. We know our product better than anyone else in the business. If you are interested in purchasing a proven off-shore cruiser then call today for information and answers to all your questions. We can help you make an informed buying decision.

VOYAGE yachts manufacture a range of new catamarans comprising the VOYAGE 600, VOYAGE 520, VOYAGE 480, and VOYAGE 45 Day Cruiser. These vessels are built in Cape Town, South Africa.

Catamarans constructed by VOYAGE yachts have become known as safe, seaworthy, fast and well engineered blue water craft. To date, most of the vessels that have been manufactured, have done at least one Atlantic crossing, to either the Caribbean or Mediterrenian, where they are in charter with VOYAGE charters, or to the USA where they are in private use.

VOYAGE yachts has manufactured more than 120 Catamarans, mostly for USA owners. Please feel free to contact VOYAGE charters should you wish to be referred to one of the proud owners of a yacht manufactured by VOYAGE yachts.

In addition, where clients have decided to upgrade to a VOYAGE yachts catmaran, their Pre Owned yachts are made available for resale by one of the VOYAGE charters entities.

Our brokerage division lists and sells only VOYAGE catamarans and our staff of VOYAGE specialists are true experts.


Featured Boat
50' Voyage Yachts 500 Catamaran 500
1998 US$ 375,000

NEW TO THE MARKET. This VOYAGE 500 provides an excellent opportunity for purchase of a 50' catamaran at a very attractive price. Built in 1998 this vessel has had many significant systems replaced and is in good condition. The gelcoat still has a nice gloss and will be polished again in Nov 2014. The experienced yachtsman who has owned this vessel since new has always professionally maintained her and his heirs are selling the vessel has she will no longer be sailed.

Please click on full specification for details. Below is a summary of some the systems recently upgraded.
Yanmar 56 hp engines (2010) with very low hours

Electronics

Batteries - house and start

Dinghy and outboard

All new standing and running rigging

New Mainsail and Genoa

Ice maker
Spare parts are too numerous to mention here.
ICW friendly mast height under 65' with longer boom - no loss of sail area.