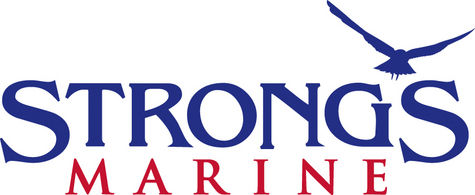 Welcome to Strong's Marine!
Since 1945 Strong's Marine has made boating on Long Island fun, easy and affordable. A family owned and operated business for four generations, it prides itself on the type of quality service that makes customers come back year after year.

Strong's Marine won the Business of the Year Award from "Save the Peconic Bays," honoring its commitment to environmental protection. Strong's is 5-Starr Certified Dealer and is ranked #1 on Long Island by Boating Industry Magazine's Top 100 Dealers for "unsurpassed customer service and professionalism."

Located at the mouth of James Creek in Great Peconic Bay, Strong's Marine offers a wide variety of activities - water-skiing, sailing, fishing, cruising or just exploring the creeks and famous sandy beaches of Peconic Bay. Your boat will always be ready for you, and the crew at Strong's will help get you underway. Beginner, intermediate and advanced boat lessons are even available from members of the Strong Family!

This family influence extends to the Marina facilities as well. Always clean and neat, the nine acre park-like setting includes a playground, horseshoes, volleyball court, air-conditioned clubhouse, showers, restrooms, pump-out station and fuel (gas & diesel). There are also fun-filled activities throughout the season, including seasonal parties, fishing tournaments, safe boating classes, overnight cruises and more!