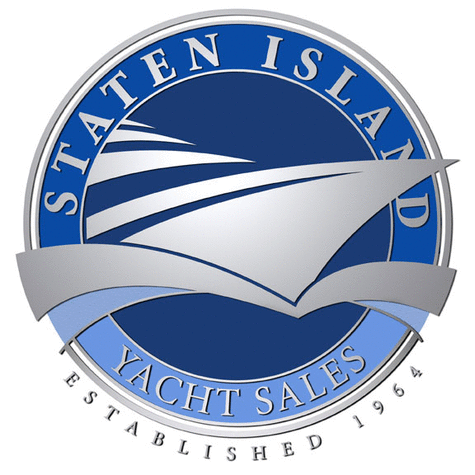 Welcome to Staten Island Yacht Sales
Staten Island Yacht Sales is a full service marina and boat dealership. The two primary Marine Certified New York locations in Staten Island and Freeport are full service year round locations to better serve our ever expanding territories. They reflect a more than 4-million investment made to support our commitment to our customers to offer them the very best in products, services and facilities.

A third location, in Montauk, is a sales facility catering to our bourgeoning brokerage and new sport fish yachts. Our forth facility, located in Maryland at the Bay Bridge Marina is a sales facility catering to new Carver, Marquis and Tiara Yacht sales.

Our people, top to bottom are seasoned professionals who genuinely care about our customer's ultimate satisfaction. We not only sell products we sell a lifestyle and relationships. SI Yachts represents the top six boat manufacturer franchises in the world and is nationally recognized as a leader in the boating industry. Our offerings include Viking Yachts, Princess Yachts, Prestige Yachts, Silverton and Cruisers Yachts. Other services we offer include extensive cosmetic and fiberglass work, on-site engine repair specialists - Scott Marine Power, maintenance, bottom painting, detailing, generator maintenance, electronic and accessory installations, propeller sales, extended warranties, 75-ton travel lift, state-of-the-art Bellingham Concrete slips, brand new bath and security tower plus much more.

A family owned business since 1964, Staten Island Yacht Sales has grown into the Northeast's most powerful yacht sales & brokerage firm. With 4 on-water locations, we are never far from you! Call us today to see how we can enhance your boating life.


Featured Boat
55' Prestige Yachts 550 Flybridge
2016 US$ 1,135,000

LISTING JUST REDUCED!!!

Our almost-new turn-key 2016 550 Prestige Fly is a perfect example of their legendary model. Not only is it mint and loaded, but it's hull is an exquisite black which makes it even more stylish and sexy. The custom paint job was performed by Viking Yacht and cost more than $40,000! With Zeus drives and three docking stations, it's as easy to dock as it is taking on a strong head sea. If you are searching for a quality late-model pre-owned boat that's hundreds of thousands of dollars less than a new one, you've found her! Plus, she still has ample warranty. Let's do it before someone else does! Trades happily considered.