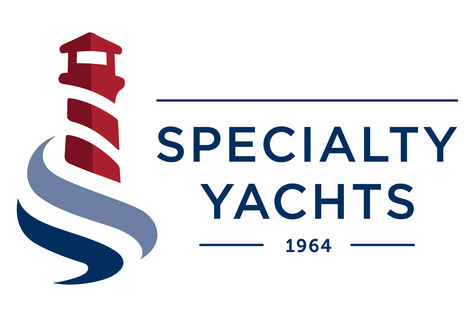 The HUNTER Advantage
WHY CHOOSE A HUNTER SAILBOAT?
So you have decided to buy a sailboat? Now what? The process can be so confusing when you begin trying to evaluate the sales claims of various manufacturers. You want quality, value, a secure investment and a boat you can enjoy sailing for many years to come. These are only a few of the considerations you may have once you begin your search. Come and take the time to discover that Hunter is the only yacht that can fill these needs and exceed your expectations.
These are the facts that make Hunter sailboats stand out from any other manufactured yacht that you may be looking at. No other competitor can even claim a fraction of the design and quality features that Hunter offers.
Experience the ease and comfort of sailing a Hunter
Most sailors believe that sailing is hard work: all those lines to tend, halyards to yank and sails to lug. Hunter Marine has dispelled that myth once and for all! Whether you are sailing the 27 or the 49, every Hunter is designed to be easily handled by one or two people. The deck layouts, sailplans, and standard equipment are designed and selected to make sailing easy and fun no matter what the conditions.

Stainless Steel Arches
Centuries ago, the Romans discovered the arch. Now Hunter Marine has made it work for you. These new arches answer the question on where to anchor the mainsheet. While the racing sailor may not mind the intrusion of the traveler into the cockpit with its yards of untamed mainsheet, the cruising sailor who often sails short-handed prefers a clear and unobstructed cockpit. The anchoring point for the mainsheet is far better suited at the end of the boom than on top of the cabin. Placement here reduces the loads to the rig and deck as well as allowing less purchase to the boom. Other benefits include providing an excellent handhold, a perfect attachment point for a bimini and a great place for a deck light and cockpit speakers.


Electric Halyard Winches
Hunter understands that not all sailors want a full workout raising the main and aboard the larger models, we've made an electric winch standard or a convenient option. Whether you're raising the large roach main, hoisting a mate aloft or bringing the dinghy aboard, the electric halyard winch is a sure back saver. The single, large button control is easily handled by any of the crew and it's a Lewmar - known for quality.

Steering Systems
Strength and durability are the requirements of a good steering system. The new gear drive systems from Edson and Whitlock perform to the max while still giving you the proper feedback you need for greater control. Hunter engineers have combined these great systems with excellent serviceability. All components meet the new world-wide CE (Certificate of Europe) standards...built for strength by strong companies.
Custom Consoles - Larger Models
In designing the cockpit for the maximization of space, Hunter has incorporated a custom console that provides flip-up tables, integral storage, drinkholders and space for your instruments and electronics. The engine controls are placed where you want them, and the addition of an autopilot is now easier than ever. Whether you're heading to windward or serving dinner on the hook, the custom console makes it better.

Windshields
Hunter Marine has long been known for light and airy cabins and the trademark windshields. Even before Deck Saloon models became popular, Hunter was leading the way with large front windshields that include standard covers for privacy. These frameless windshields are set in an elasticized bedding compound that will not leak or dry out, and they require only minimum maintenance.

B&R Rig
Everyone knows a three-legged stool is more stable than a four-legged one. The B & R rig has the same approach. To accomplish this, the rig utilizes 30 degree swept-back spreaders creating 120 degrees between each rigging point. This tripod arrangement is similar to the huge radio towers you see from the highways. Benefits of this rig are enormous. First, the strength is increased because the loading to the rig itself is decreased. Less movement of the rig itself means less fatigue on the rigging which is usually the primary culprit of failures. Second, this backstayless design allows for a more efficient mainsail with a larger roach for increased performance. This means less work for the crew in that the power sail is the main. Third, the shrouds are led outboard which reduces compression loads to the deck and hull while allowing tighter sheeting angles on the smaller jib for better windward performance. With the addition of the newly created mast struts, the point loading at the mast base is spread among the three points and the extra support allows for a smaller mast section. This reduction in weight aloft decreases heeling and pitching moments which creates a more comfortable ride. Not only is the rig more secure but the design of a large, easily handled main and a small jib make sail trimming and handling much easier than the conventional rigs with their large genoas.

In-Mast Furling
In order to make the sailing experience even easier, Hunter offers in-mast Selden rigs on all boats 27 feet and above. This trouble-free mechanism allows full deployment from the cockpit and is reefable from there as well. A few pulls on the lanyard and the main stows conveniently inside the mast. There is no sail flaking or cover to worry about. If you're shorthanded, the furling system makes sailing a dream. Selden's fanatical approach to quality control at every point in the design and construction process has made them legendary in the marine industry worldwide. Selden has been dedicated to producing the highest quality aluminum masts since 1965, and today is the world's leading manufacturer of masts for OEM's. When you are considering this important convenience feature, the reliability of the system is crucial. Selden's in mast furling uses carefully selected and thoroughly tested components that are proven in the field. With this system, you will hoist the mainsail only once a season. You'll enjoy reliable and easy mainsail setting and instant reefing due to a number of innovative friction saving design features.

Through-Bolted Hull to Deck Joints
Superb strength and integrity are achieved with a through-bolted hull to deck joint. The outward turned flanges of the deck and hull are first shaped for an exact fit. Then, 3M 5200 sealant is evenly spread onto the joint prior to the lowering of the deck. The joint is then clamped together and through-bolted around the entire deck. An extra shot of epoxy is also laid down at the chainplates. Now, that's strength!
Heavy Duty Rubrails
A new high-density vinyl rubrail is now being wrapped 360 degrees around the boats for added protection. A standard stainless steel insert also enhances the protection as well as the beauty.

HKT - Hunter Kevlar Technology
Hunter adds the extra strength, but not the weight where you need it most. From the stem to the keel sump, Hunter has added a Kevlar laminate to give you added protection against collisions. This is the most likely area for damage or penetration and Hunter provides an extra level of security.
Walk Through Transoms
If you have ever boarded a sailboat from a tender or aft from a float, you'll appreciate Hunter's walk-through transoms. Hunter introduced these transoms over a decade ago and they have only gotten better. Slide out swim ladders, hot and cold showers, increased transom storage and even specific propane containers are all new additions over the past few years. From stem to stern, Hunter Marine has made the sailing experience one you can enjoy. Take the time to sail a Hunter and see how we kept the fun and excitement but threw out the work!

Refrigeration
There's nothing worse than a warm icebox on a hot day! Hunter has engineered the iceboxes and refrigeration systems not only to be highly efficient, but to be easily accessed. On the larger models, there is even lighting in the refrigerators and freezers. Hunter craftsmen combine gelcoated interiors with custom foamed insulation into beautifully teak trimmed galleys. Hunter sweats the small stuff so you shouldn't have to!

Isolation Transformers
The isolation trasformer is a crucial component that can be overlooked. Hunter stands head and shoulders above the competition by installing these safe and effective components on our boats 33 feet and up.

Value
Experts agree that you won't find a better boat for the money than a Hunter. Our high volume purchasing power, design experience, and advanced construction techniques allow us to build an exceptionally high quality boat for less money than you might expect.

Low Maintenance
We know that you want to be sailing, not working! Above deck, high maintenance natural wood has been replaced with low maintenance materials like Flexiteek, Fiberglass or Stainless Steel. Mechanical components are chosen based on their reliability and warranty coverage, then placed in the boat for easy access. When the wind is up, you can relax and go sailing!

Best Warranty in Sailing
Our 5 year Hull structure and blister warranty covers the true cost of repairs and is NOT pro-rated like some warranties. It's also transferable upon resale helping to preserve the value of your investment.


Modular Interior Construction
By building the interior outside the boat, Hunter can reduce labor costs and increase quality because of excellent accessibility. The interior is then permanently fused into the hull to make a true unibody structure.
Microban Gelcoats
Hunter Heads and showers are laminated with Microban, a special antibacterial gelcoat to protect you and your family. It costs us a bit more, but it's worth it!


Premium Quality Entertainment Systems
Hunter offers factory installed flat screen TVs and Bose audio systems. Some competitors believe roughing it is all right, but at Hunter we believe your comfort is more important. Enjoy the best in video and audio-you deserve it!

Highly Styled Galleys
Genuine Corian countertops are utilized throughout the entire Hunter keelboat line. This durable, yet beautiful material will hold its serviceability and luster for years to come.
Upgraded Hardware Inside and Out
All interior and exterior hardware has undergone extensive testing for strength, compatibility and longevity. Upgrades have been included on all cabinetry and doors as well as on and above the deck. Names you can trust such as Lewmar, Spinlock, Harken, Selden, and ProFurl are all in good company aboard the new Hunter line.
If you haven't looked at a Hunter lately, you could be missing out on something big!