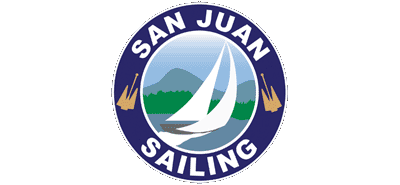 Welcome to San Juan Sailing & San Juan Yachting
Anything to do with boating, we do. Brokerage, charter, sailing school & powerboat school. Learn to use your new Yacht w/ our 3 Day Seamanship course. Our brokers consult with you to help you identify the right boat, then scour the world to find the best boat at the best price. Our charters in the Pacific Northwest have better quality boats like Beneteau, Jeanneau, Catalina, Tartan, Island Packet, Bavaria, Hunter & Pacific Seacraft from 31 to 49 feet, bareboat and crewed. Our ASA accredited sailing school features hands-on, on-the-water training, from beginning to offshore. Our Power boat fleet includes Nordic Tugs, American Tug, Selene, Bayliner, Symbol, Grand Alaskan, Californian, Nova & Camano. In response to the need for (and lack of) powerboat training opportunities, we have recently begun offering 3-day, hands-on, on-the-water powerboat seamanship courses as well. Our niche in the market - better quality boats. But here's what makes us stand out - personal service by boaters who love boating, focused on your needs. We don't want to be the biggest, but we do want to be the best. Visit our list of boats for sale and boats for charter, then have a look at our family site at http://www.sanjuansailing.com.




Featured Boat
40' Lagoon 400
2010 US$ 414,000

Earn charter revenue! This new Lagoon 400 is a big, comfy catamaran available for sale in our charter program. This vessel currently has charter bookings. We are eager to answer all of your questions regarding this luxury yacht and the programs offered.

Why buy new when you can purchase immediately this 2010 well-appointed Lagoon 400 Owners Version.

The 400 Lagoon owners model with three cabins. Well equipped boat ready for Northwest sailing. Diesel fired furnace and enclosed cockpit already installed. Able to be single or short handed with all lines leading to the helm. Electric winch for ease of hoisting the mainsail or trimming the sheets. Marine Survey available upon request.