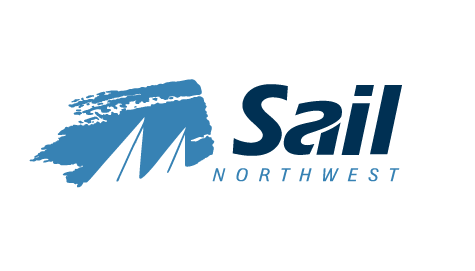 PNW ONE DESIGN
Sail Northwest supports ONE DESIGN SAILING whether it is a J/BOAT, Moore 24, Etchells, Olson, 1D35, Melges 24, SJ 24 or dinghies. We are sailors and love to promote the fleets. We were instrumental in putting together the ONE DESIGN booth at the 2008 Seattle Boat Show showcasing some of the local fleets. J/BOATS lead the field in ONE DESIGN and we are proud of our owners and how active our fleets are. Below is a sampling of our local J/Boat fleets.
J/22 Fleet #21
The only "One Design" start at the Friday night Anthony's Home Port series on Lake Washington. The 2008 Worlds are in Rochester NY this August. The last worlds in the US totaled 130 boats.
Congratulations to "Phantom Menace" 2007 J/22 Anthony's Home Port Champion.
J/24 Fleet #26
local J/24 Fleet website
The largest keel boat "One Design" in the NW, with 32 boats entered in the CYC Tuesday Night Series. There will be two local NW WORLD QUALIFIERS for the 2008 J/24 World Championships in Annapolis MD.
Congratulations to 2007 FLEET CHAMPION Eric Sanderson & crew aboard "Suspense."
J/30 Pacific NW District
New fleet reorganization (over 30 boats in the NW) with more one design participation expected in 2008. 3 "One Design" regattas in 2007. Expected One Design for 2008 - PSSR, NOOD, J/FEST, PSSC and more. We are hoping to announce the 2008 J/30 fleet champion in next years newsletter.
J/105 Fleet #20
Local J/105 Fleet Web site
The J/105 is the largest one design keel boat fleet over 30 feet on the sound (over 21 boats sailing). For 2008 the class schedule is for seven One Design starts in 2008 for the fleet championship trophy.
Congratulations 2007 Class Champion J.P. Peterson and his crew aboard "Last Tango"
J/35 Fleet #6
There are over 33 J/35's in the Pacific Northwest and we are looking forward to more one design action in 2008. In 2007 the J/35s had their own starts at J/Fest and PSSR and compete in the very competitive level 73 class. This years class standout was Wayne Berge and the crew of "The Boss"
J/109 Fleet #1
Local J/109 Fleet Web site
There are 11 J/109's in the northwest and the one design starts keep growing. The 2008 Fleet #1 championship trophy includes 9 one design regattas with 25th anniversary J/Fest being the J/109 Pacific NW Cup. Congratulations to Stuart Burnell and the crew of "Tantivy" for winning the J/109 2008 Fleet Championship Trophy.