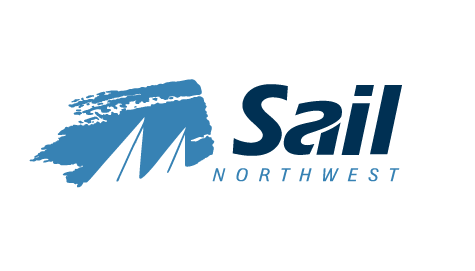 WHY CHOOSE SAIL NORTHWEST
The choice to come to a broker to help you buy a boat or sell your current boat is an easy one if you know the right broker. This broker will not only be an asset to you through the operational knowledge of the boats listed with their brokerage and the lines they represent, this broker will have the life long experience of boating and all that it encompasses ready for you with just a question. This broker will know many of the different manufacturers pluses and minuses, this broker will know who to send you to in order to fix or upgrade your boat and this broker will be the person you want on your side when searching for your new dream or selling your current vessel. Sail Northwest is this Brokerage and Bob and Ben are the brokers you want on your side. Each brokerage and their contracts are different but every brokerage only charges you commission when they sell your boat
Why list your boat with Sail Northwest?
Exposure
• Listing your boat with a brokerage gets your boat exposed through the listing on Yachtworld.com. This listing places your boat in front of every broker in every brokerage letting them know your boat is for sale. It places your boat in front of brokers in the US, in Canada, in Europe, and around the world!
• Your boat will be advertised extensively. First through Yacht world then in our monthly updated adds in 48 North and various other regional magazines. Your boat will also be featured in our bi-monthly E-Newsletter sent to over 1800 contacts and will be consistently shown online at various popular classified sites.
Motivation
• Brokers only get paid if your boat sells. We are not only motivated to sell your boat but sell your boat at the best price attainable. Motivation is key to both moving a boat quickly and holding out for the best possible outcome
• Sail Northwest does not stock new boats, as such, our brokers do not have a quota on the new boats they must sell each quarter. Your brokerage boat will not be used to up-sell a client to a new boat on the same docks.
Why should Sail Northwest help you buy a boat
Knowledge
• The personal experience and product knowledge of the brokers at Sail Northwest is your asset in your boat search.
Time
• The broker will save you time in your search for a new boat. They will listen to your needs and desires and then search their resources in order to find the boat that fits your criteria. At times the broker is able to bring you a boat that is not currently on the market in order to fit what you need.
What is Unique about Sail Northwest?
Our Business Family
• Sail Northwest sits in a unique position in the new and used boat dealer category with its built in audience via their involvement with the Seattle Sailing Club. Not only is Sail Northwest located in a prime location on the seawall at the Puget Sound's largest recreational boating marina but she works hand in hand with the Seattle Sailing Clubs almost 400 members on a daily basis. This built in network of sailors offers you a dedicated audience to view your listing as well as placing your listing in a location that offers buyers a unique chance to integrate their new purchase within the capital generating service of the Seattle Sailing Clubs diverse fleet of boats.
Our New Boat Lines
• Sail Northwest only offers you new boat lines that offer Style, Comfort, Performance and, most importantly, Structural Integrity. J Boats offers every aspect of a boat design that Sail Northwest could ask for along with being American made, American designed and family owned in America. Our new line, Salona Yachts, offers everything J Boats offers and is as Croatian made as J Boats is American made. Salona Yachts brings into the fold a European style with performance and structurally integrity that up until now was distinctly American.

Bob Ross, CPYB-Owner;
Bob has over 35 years in the Marine Industry, 30 of them as a boat broker and boat dealer. Bob knows boats having represented over 20 different lines and selling most other brands through the brokerage.
His involvement in the boating community is evident by currently serving as past Treasurer of the Northwest Yacht Brokers Association, on the NYBA Sailboat Committee and on Board of Directors for NYBA and currently on Corinthian YC Board.
Bob's business commitment to the NW boating community is unparalleled. As owner of Sail Northwest, the local dealer for J/Boats, MJM Yachts power yachts and a sailboat - powerboat brokerage he sells and services discriminating boat buyers.
Fourteen years ago Yachting Magazine cancelled Whidbey Island Race Week, one of the top ten regattas in the US and the premier NW sailing event. Bob thought it important to the sailing community to keep the event alive and with a partner he started Northwest Marine Productions who brought you Whidbey Island Race Week from 1994 to 2007 and J/Fest NW for the past 25 years and still going strong. He also was involved with Sail Sand Point Benefit Regattas and is currently running the Shilshole Friday Night Sail Fest.
In 2002 Bob as principle partner bought the Seattle Sailing Club, a sailing club with 230 members offering unlimited day-sailing and teaching as many as 800 sailing lessons per year. "It is important to grow our sport and through the Seattle Sailing Club we introduce people to our great asset, the waters of Western Washington."
Not only does Bob sell boats but his involvement in the sailing community is one we all benefit from. As a business owner of three diverse marine related companies Bob knows the critical importance of client satisfaction and he uses his years of experience to deliver just that
Ben Braden, Broker
Ben , has over 35 years sailing experience in the waters of the Pacific Northwest, the Columbia River Gorge, the California coast and cruising the Northeast Coast of the United States in a small 27' sailboat.
Ben has lived aboard various sailboats off and on since 1998, most recently spending 4 years living aboard a Wasa 38 with his wife, Labrador and cat. Ben has raced extensively over his years on the water beginning with his early years at Port Madison Yacht Club and extending through his adult life by crewing on various race boats around the sound. Ben has raced new and old boats, big and small boats, he's cruised the PNW in old wooden classics, modern composite speedsters and small beach-able dinghies. Ben understands different boats and all aspects of the sailing lifestyle.
Ben has served as the Moore 24 PNW Fleet Captain, Port Madison Yacht Club Race Chair, Northwest Yachting Race Editor, Pressure-Drop.us PNW Editor and has been published in NW Yachting, 48 North, Latitude 38, Sailing & Sailing World. His experience is an asset to anyone looking for a new or used sailboat.
Pete Sauer
As an avid sailor Pete brings a lifetime of experiences to our team, including extended cruising, one design and handicap racing, international yacht delivery services (Pete has a USCG License, Master, 100 ton) along with ownership of a new and brokerage boat dealership, Sail Montana, since 1999.
Located on Flathead Lake Montana, Pete's influence for Sail Northwest focuses on the lakes of Montana and Idaho through to the Puget Sound. His experience and influence throughout the lakes of Montana and Idaho will benefit a broad range of sailors from around the inland Pacific Northwest