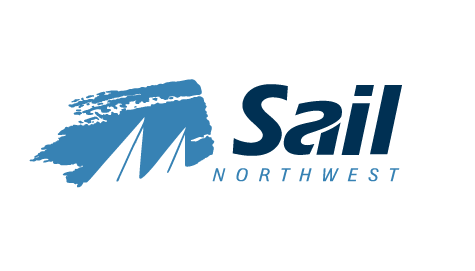 THE J/95
31 FOOT LUXURY DAY BOAT
"The J/95 is a high performance design which emphasizes form stability, and a relatively narrow and easily driven shape. A modest upwind sail plan drives this boat at speeds and upwind tacking angles that sailors expect from J/Boats, even with the centerboard totally retracted."

  "Tandem rudders are a must for good steering control during shoal draft operation. Sailboats with single shoal draft rudders share the common trait of horrendous weather helm load when sailing at large heel angles, especially close reaching in a breeze."

"While reaching and running the J/95 has high speed potential, especially with a large masthead asymmetric spinnaker and a raised centerboard.  This is a boat that's even easier to handle than a J/105, with the same high maneuverability in tight quarters that sailors of smaller J's have been showing off for years."



The J/95 Versatility, good looks & Ease of Handling
Versatility - the J/95 will sail beautifully in both light and heavy air; single-handed or with three couples on a cocktail cruise; is offshore capable and yet can sail into almost any shallow bay or river, and will happen to sail circles around any other boat in its genre and size range. This is a "no-excuse" boat, meaning it will be hard to come up with excuse why you can't go sailing on your J/95.

Eye Candy – beauty is in the eye of the beholder, but our eyes tell us that the J/95 will be one of the most beautiful J's ever - a boat that can be admired/moored closer to your waterfront home or at one's dock.

Private Enclosed Head (instead of bucket or porta-potti) is a more considerate day sailing solution for most couples.

Two Comfortable Bunks for weekend adventures or campouts with kids or grandkids.

For more info click here to go to the J/95web site.