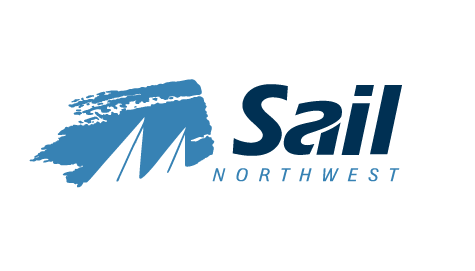 WELCOME TO SAIL NORTHWEST!
QUALITY BROKERAGE BOATS POWER AND SAIL
&
DEALERS FOR:
J/BOATS The most respected name in performance cruising and racing
MJM YACHTS
Twice the Fun....Half the Fuel
SALONA YACHTS
Performance Cruisers - European Styling
FOULIES FOR THE HOMELESS
Lets Warm Up Ballard - Donate your old gear!


Everybody has some old foulies hanging in their closet or in their hanging locker on the boat, maybe some boxed up in the attic or garage. Those old sets of foul weather gear that just don't seem to keep the elements out any longer. You've had them for years, they are worn out for sailing and not good enough to sell. Don't take them to Goodwill, bring them to Sail Northwest and we'll put together a huge box of old gear to take over to The Bridge Care Center were they will be lovingly given out to the homeless. The exact people that need this type of clothing, the people in your neighborhood that need your help and without anyone making money off your old foul weather gear.





So as you stand there in your new foulweather gear take a moment to think about that old stuff you have sitting around, Jackets, Bibs, Smocks, Hats, Gloves, Boots, Underlayers, Blankets, Sleeping Bags, Pants, Shoes, Boots, Whatever, throw it in your car and bring it by Sail Northwest the next time you come to Shilshole. We'll do the rest. Help us help our community with your old gear.




SAIL NORTHWEST OFFERS:
1) The best location on the sound –Where your boat belongs!
2) Our expanded moorage at Shilshole offers buyers and sellers a superb shopping venue.
3) We specialize in quality pre-owned and new boats, power and sail.
4) No other company offers the expanded service you'll find at SNW. Our customers are customers for life. We stand behind you and support you like no other brokerage does. Our goal is to enhance your boating experience for as long as you own your boat.
5) No other company supports sailing like Sail Northwest. From Shilshole Friday Night Sail Fest, Whidbey Island Race Week and J/Fest to supporting Jr. Sailing.
6) Teaching beginners the right way to sail through our sister company the Seattle Sailing Club.
7) Our J/Concierge service is for all of our clients. When you are looking for crew to race cruise we will help.
8) The staff at Sail Northwest are boaters. We live the lifestyle, participating in sailing: teaching, cruising, racing and coaching.
9) Comprehensive cooperative west coast marketing program including magazines and the internet
10) Over 70 years experience helping boaters live the lifestyle to its fullest.

WHETHER BUYING OF SELLING A BOAT SAIL NORTHWEST IS HERE FOR YOU




Featured Boat
40' Tripp 40' Sloop
1991 US$ 70,000

Lucky - Blessed, favored, gifted, privileged, golden, promising, hot
Fortunate: having success or advantage, bringing good fortune, resulting from good luck
You are in Luck! Hull #16 of the stock Tripp 40 Masthead sloops is for sale. A fast and competitive design by William Tripp and built by Carroll Marine LTD. of Bristol, Rhode Island. A design that is very successful on the race course under most handicap systems – the Tripp 40 was "sail boat of the year" in 1991 and Lucky has been competitive in all the major races she entered. Lucky has been fortunate enough to be lovingly taken care of by her current owner and would make someone and amazing racer, cruiser or daysailor with her easy sail plan, open cockpit, large side decks and very functional interior.
If you are looking for a Farr, Express, Olson, Carroll Marine, OD35, Cookson, Ross or similar you need to take a look at Lucky. She has the looks with the sleek doghouse and open transom, she has the performance with her carbon rig and rudder and she has the control and feeling you want with her tiller steering.
*Carbon fiber mast, spinnaker pole, rudder, & tiller,
*Excellent maintenance, hauled out 2013
*New Martec folding prop & new dripless shaft installed
*All new halyards & running backstays,
*Extensive sailing inventory (over 20 sails); race ready!