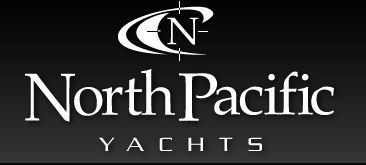 Welcome!
Make your dream a reality...

North Pacific Yachts was founded with the vision of bringing quality motoryachts to buyers who expect the most for their dollar, from good design to brand name equipment and solid construction. We have achieved this by cutting our North American marketing and overhead costs while at the same time increasing our production volume at the factory in China - not by sacrificing quality. By striving to provide the most efficient and direct distribution of yachts possible we are able to offer our well-made, well-equipped yachts at incredibly good prices.

All North Pacific Yachts are built to strict construction standard with modern materials and construction techniques. Our yachts are all well-equipped with extensive standard equipment. North Pacific interiors are designed to provide maximum useful living and storage space while always allowing EASY access to ALL equipment and wiring runs. The interiors are finished by skilled craftsmen with real teak while the exteriors are made solid and and require little maintenance.

We are confident that if you like what you see on our website (linked on the left) you will be very impressed with our yachts.

Pre-Owned:

If you're looking for a pre-owned North Pacific we are a great source with the most NP listings in one place. As the designers and manufacturers we know every detail of these yachts inside and out. As our yachts are all semi-custom we are best placed to assist you in finding the right NP for you. After a purchase we will be just a phone call away to answer any questions you may have regarding operation or maintenance of your new vessel. We can also provide references and service from our trusted contractors or employees. Please see our quality listings and contact us with any questions that you may have. Thank you for your interest! Now you can follow North Pacific Yachts on Twitter @NPYachts

Featured Boat
43' North Pacific 43' Pilothouse
2010 US$ 349,000

This owner just had hip surgery, will not be using the boat again and wants it sold! Big price reduction and a great deal for a very clean boat!

Dream Weaver is a 2010 North Pacific 43' Pilothouse. She is in excellent condition and the owner spared no expense during the build or for maintenance. Dream Weaver is powered by a Cummins 380 and is fully equipped for comfortable cruising in the PNW. She has several late model updates like larger salon windows and a very popular layout.

The North Pacific 43' Pilothouse makes an excellent long range coastal cruiser or live aboard. With more than 60 ordered this model has proven itself over the years in waters from California to Alaska and Florida to New Brunswick. Its full beam salon and galley is large and can compare in size with many yachts in the 50' range. The raised pilothouse is completely separate from the salon and above the staterooms adding extra interior space and making an excellent area to pilot the yacht from with great visibility. There are two well appointed and comfortable staterooms and a large head with a separate shower stall. A flybridge is standard of all NP43s making a great place to cruise or enjoy a nice evening. A fully covered aft deck and large swim platform also all a great deal of useful space. Countless hours were spent ensuring that all equipment and wiring runs are easy to access and maintain; something very important to experienced boat owners. Burning only 1.8-2GPH at 7kts the NP43 is also economical to operate and has a range of about 1200nm with a 10% reserve.

For complete information on the NP43 model please cleck on the "Visit Our Website" link on the left.