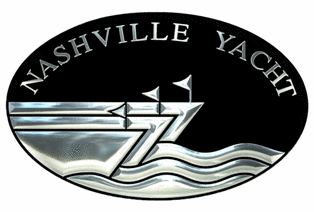 About Dorman Burtch
I was born in May 1947 in Alexandria Bay, New York, a small village on the St. Lawrence River in the heart of the Thousand Islands, the primary industries of which were boat building and tourism. A 6th generation "river rat," I can trace my father's families' boat businesses (builders and commercial operators) to 1872. Growing up along the River's edge, my first boat, "TULIP," was passed down to me in 1956 when I was nine. For my 14th birthday, a gift from my father was a 1922 3-HP Dis-Pro "one-lunger." Two years later Dad found a (c. 1900) 15' fantail launch hanging in the rafters of an old boathouse during one of his house-calls by boat and brought it home. Newspapers found inside the boat indicated that it was put up last in 1929. After having a new keel carved, we installed the Dis-Pro engine and GIDGET became one of the early regulars at the first annual boat shows at the Thousand Islands Shipyard Museum (now called the Antique Boat Museum) upriver in Clayton, NY. I still have the GIDGET.

After the age of 14, I spent my summers working for a local resort operating a water taxi, a tour boat and giving water ski lessons.

From 1967 through 1970 I served in the Navy as a translator for the Navy Security Group in Southern Spain and for the Air Force Security Service in Athens, Greece and was an aircrewman aboard land-based and carrier-based aircraft of Navy Reconnaissance Squadron VQ-2.

In 1971 I returned to the "north country", to St. Lawrence University and to the River where my time was divided among studies, work, playing on the River and working on old boats. After the wedding in June 1974 and graduation in August 1974, Karen and I moved to Nashville where I entered graduate school at Vanderbilt University and she began teaching.

In 1975 Outdoor Resorts of America hired me to help build and operate a full-service marina at a Nashville waterfront resort. Later I was promoted to Director of Operations of the 300+ acre complex. During this period a working relationship was developed with Rock Harbor Marine in Nashville, a wholesale marine supplier and a Sea Ray, Carver and Mastercraft dealer. In 1983 I went to work for them, first operating a satellite operation at the resort, then running their parts and accessories department (putting the inventory and sales invoicing on computer), and then in 1985 into boat sales.

After five very successful years in sales, and with a recession looming, I left Rock Harbor in the spring of 1989 to concentrate exclusively on brokerage. It did not take long, however, sitting in my new 10' x 10' office (closet), to realize that the buyer for your boat was probably not going to walk through my door, but that he had walked into someone's office, and that was when the idea of pro-active networking came to me. The broker network continues to be my most valuable sales tool.

In 1990, a former boat dealer and then solo broker, Larry Mathes, and I began talking about pooling resources and advertising. About this same time, another Rock Harbor graduate, David Benson, joined the discussion. David had been hired to manage a yacht brokerage department at the dealership and had learned firsthand one of the most valuable lessons of boat sales: boat dealers don't make good brokers. Dealer energies are naturally invested where their money is: inventory! David, Larry and I formed Nashville Yacht in 1991.

Within a lifetime of boating and work in the boating industry I have learned that the two hallmarks of successful brokerage are SERVICE and ADVOCACY. The good broker is not just a salesman but an advocate for his customer, willing to arrange whatever that customer needs in order to facilitate the sale and delivery of the vessel. The good broker also remains a continuing resource for his customers.

Who represents your interests?