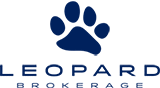 Welcome To Leopard Catamarans Brokerage
Leopard Brokerage is the exclusive site for the purchase and sale of pre-owned Leopard Catamarans. The site is dedicated to serving the pride of Leopard Catamaran and the many private Leopard Catamaran owners around the World. The selected boats presented on Leopard Brokerage are some of the best equipped catamarans available on the market today. Whether you are looking at one the luxurious Leopard Catamaran listings or one of the select pre-owned catamarans featured on the site you will receive the same exceptional service provided to all Leopard Catamaran owners.
Following the need for highlighting the premium value in the market place for select catamarans that were originally equipped by their owners with the finest factory options or received significantly upgraded features in the aftermarket the Leopard Brokerage was formed. Our brokers are experts in Leopard Catamarans and their collective knowledge of the catamaran market is second to none. With nearly 20 locations in nearly as many counties around the globe you will likely find friendly, knowledgeable, local service whether you are buying or selling catamaran.
---