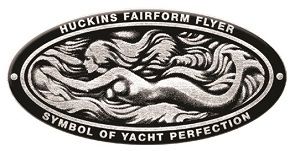 Welcome to Huckins Yacht Corporation!
One of a kind. One at a time. Since 1928, Huckins Yacht Corporation has built more than 450 custom yachts ranging from 40 to 90 feet. The Huckins name remains unmatched for reliability, performance, engineering perfection and style. Please contact us today at 904-389-1125 to learn more about our brokerage listings.

LET HUCKINS' SERVICE DEPARTMENT KEEP YOUR YACHT AND YOUR CHECKBOOK IN TOP CONDITION.

Staffed with skilled Huckins craftsmen, our full-service yard is available to all boat owners – at a very attractive rate. We Take Pride in Providing Fair & Firm Quotes. Contact us at 904-389-1125.


Featured Boat
56' Huckins Linwood 56
1966 US$ 295,000

This offering is one of the popular Linwood 56 models with three staterooms, a comfortable deckhouse lounge, and a spacious bridge deck for entertaining and lounging. There is a spacious aft cockpit which functions for an owner's private sun deck. The Linwood 56 offers that extra elbow room for the cruising yachtsman who likes to spread out.