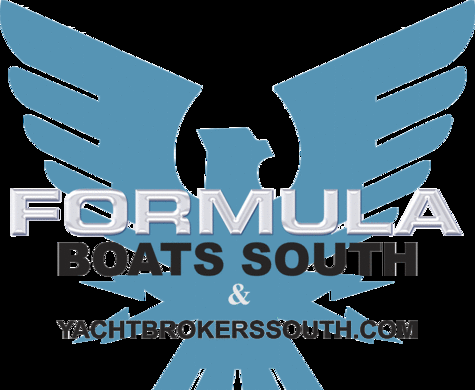 Welcome to Gulf Coast Boat Sales & Yacht Management
Captain Denny's Gulf Coast Boat Sales is located in Bonita Springs, FL with on site dockside offices in Naples. GCBS is advising, listing and selling boats and yachts for individual clients as well as associated boat dealers around the world. The E-Broker of today must understand and use the tools of the internet as well as the social media that has become the communication tool for many. The following are essential roles today's broker must employ to maximize the opportunities to sell for his clients:
• Determine a fair asking price
• Prepare an advertising strategy
• Prepare the listing for the public
• Prepare the listing for broker-to-broker on the MLS
• Use all electronic media to maximize exposure
• Prepare the boat (suggest and advise)for market
• Employ the professional know-how for proper transaction
• Supervise, conduct sea trial and be present for survey
• Art of negotiating the deal to successful conclusion

If you are planning to purchase a boat or yacht, the conscientious broker will consolidate the number of considerations by using his knowledge to find the best match to your expectations. Boat shopping can cover a lot of territory, consume much time and become quite expensive for a buyer. Save your time and money, work with a Broker you can Trust.
During Capt. Denny Pellicci's years selling and servicing new boats, he has direct contact and associations with manufacturers such as Grady White Boats, Chaparral Boats, Stamas Yachts, Marlago Yachts, Key West Boats, Thunderbird Formula, Formula, Pursuit, S2 Yachts, Monterey Boats, Triton Boats, Bennington Marine, Starcraft Marine, Harris Kayot, Euroline, Wellcraft Boats, Mainship Trawlers, Mercury Marine, Mercury Outboards, Mercruiser, Cummins, Volvo Penta and Yamaha. He also has held State of Florida Sales and Brokerage licenses since 2002 and has offered and sold brands like Sea Ray, Regal, Boston Whaler, Regulator, Cobalt, Tiara, Pro Line, Maxum, Larson, Baja, Fountain, Century and others.

Gulf Coast Boat Sales is a Retail Agent for Porter Inc., manufacturer of Thunderbird/Formula luxury power boats!
Captain Denny Pellicci has been closing & delivering Formula Boats in the Florida marketing region as well as South America. Working directly with the factory, we are able to provide a very aggressive approach to pricing as well as authorized service centers for your convenience. Molly's Marine Service is our on site service center at Naples Boat Club where AMZIM Marine Service is our Mercruiser service and Mattos Marine is our Volvo Penta Rapid Response Dealer. Additional Service Centers include Diversified Yacht Service,Inc. and Offshore Performance Specialties in Ft.Myers.

Featured Boat
38' Poseidon II 38 Sport
2012 US$ 339,900

Introducing a custom center console built by craftsmen in Ft. Myers, Florida. Limited production for those who appreciate extreme high quality and superb fit and finish!

It is a must see if you are considering a custom center console that tops out at 67 MPH with triple 300 Verados!

Custom aluminum triple axle with electric/hydraulic brakes is included.