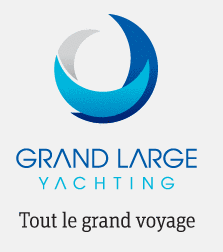 Welcome to Grand Large Services

Acheter ou vendre votre Allures, Garcia ou Outremer Comment acheter ou vendre votre voilier ? Bénéficiez du conseil Grand Large Services - Occasions

Grâce à leur qualité de fabrication et à leur comportement marin irréprochable, les bateaux des chantiers Allures, Garcia et Outremer Yachting sont très recherchés sur le marché de l'occasion.

Nous sommes attachés à accompagner nos propriétaires jusqu'à la revente leur bateau. C'est pourquoi nous avons créé Grand Large Services – Occasions, un département dédié à l'occasion au sein de la société Grand Large Services, société du groupe Grand Large Yachting dédiée aux services aux propriétaires.

Les professionnels de l'occasion de Grand Large Services – Occasions ont pour mission de ;
Promouvoir la vente des bateaux Allures, Outremer et Garcia
Faciliter les échanges entre vendeurs et acheteurs
Assurer une communication adaptée
Sécuriser l'intégralité de la transaction
Assurer toutes les formalités administratives de la prise à la vente jusqu'aux actes de vente en passant par l'exportation et la radiation de pavillon, ….
Pour plus d'informations vous pouvez contacter Grand Large Services – Occasions au +33 7 86 88 59 45 ou par e-mail

Buy or sell your Allures, Garcia or Outremer How to buy or sale your boat ? Received all the knowhow of Grand Large Services - Pre-Owned
Thanks to their very high build quality, their impeccable handling on the water, Allures (OrGarcia) vessels are in great demand on the used market. We are focus to help our owners during all the life of their boats. That is why we created Grand Large Services – pre-owned, a company integrated in Grand Large Yachting Group, a service solely dedicated to owners.
Professionals of Grand Large Services - Pre-owned make full time job for :
promoting the sale of their vessels
facilitating trade between sellers and buyers
ensuring excellent communication
ensuring the security of the entire transaction
taking care of all the administrative formalities associated with selling right through to the deed of sale, including export and de-registration, etc.
Supporting owners throughout their boats' entire lifetime.
To find out more, please contact us on 0033 (0)7 86 88 59 45 or by email.

---