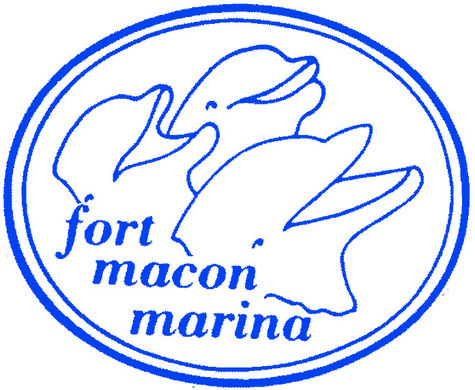 Parts/Service/ Ship Store
FORT MACON MARINA OFFERS SUZUKI 4-STROKE ENGINES IN 2.5 - 300 HORSEPOWER. WE ARE YOUR PREMIER FULL LINE SUZUKI DEALER IN CARTERET COUNTY OFFERING FACTORY PARTS AND SERVICE. WE SPECIALIZE IN REPOWERS ON BOATS OF ALL SIZES. REPLACE YOUR ENGINE WITH A NEW SUZUKI AND START ENJOYING ALL THE BENEFITS OF A SUZUKI ENGINE. WE ALSO CARRY NEW BOAT LINES PACKAGED WITH SUZUKI ENGINES.

WE OFFER FACTORY PARTS AND SERVICE FOR YAMAHA ENGINES. YAMAHA BUILDS 4-STROKE ENGINES UP TO 350 HORSEPOWER, 2-STROKE ENGINES FROM 8 - 150 HORSEPOWER AND THE V-MAX FROM 150 - 300 HORSPOWER. WE STOCK YAMALUBE, RINGFREE AND YAMAHA FILTERS IN LARGE QUANTITY. CALL OR STOP BY OUR MARINA FOR ALL OF YOUR YAMAHA PARTS AND REPAIR NEEDS. SERVICE DEPARTMENT OPEN 6 DAYS A WEEK.

WE SERVICE AND SELL INBOARDS AND STERN DRIVES ALSO. OFFERING PARTS, SERVICE AND SALES FOR VOLVO PENTA ENGINES. THE MOST RELIABLE STERNDRIVE AND INBOARD MARINE ENGINES FOR OVER 100 YEARS. VOLVO OFFERS AN ARRAY OF ENGINES AND DRIVES DEVELOPED TO WORK IN SPECIFIED COMBINATIONS FOR DIFFERENT APPLICATIONS TO PROVIDE SUPERIOR OPERATION, RELIABILITY AND FUEL ECONOMY. LET US FIND THE RIGHT VOLVO PENTA ENGINE FOR YOUR BOAT OR HELP WITH YOUR EXISTING VOLVO SERVICE AND MAINTENANCE NEEDS.

IN ADDITION TO ENGINE PARTS AND ACCESSORIES THE SHIP STORE AT OUR MARINA LOCATION IN ATLANTIC BEACH CARRIES A VARIETY OF BOATING SUPPLIES. WE SELL GASOLINE AND OIL, AS WELL AS MANY OTHER ENGINE CARE AND MAINTENANCE PRODUCTS. WE CARRY A FULL LINE OF BOAT CLEANING AND MAINTENANCE PRODUCTS INCLUDING BOTTOM PAINT (WE OFFER BOTTOM PAINTING SERVICES). WE ALSO CARRY AN ARRAY OF VENDING ITEMS INCLUDING SNACKS, SOFT DRINKS, BEER, AND SUNSCREEN. BOATING HARDWARE, DOCKING & MOORING EQUIPMENT, SAFETY EQUIPMENT AND MORE! WE EVEN HAVE A FULL WALL OF FISHING TACKLE. WE OFFER ELECTRONICS SUCH AS GARMIN, LOWRANCE & NAVMAN, AND CUSTOM INSTALLATION IS AVAILABLE. WE ARE YOUR ONE STOP SHOP FOR ALL OF YOUR BOATING NEEDS.