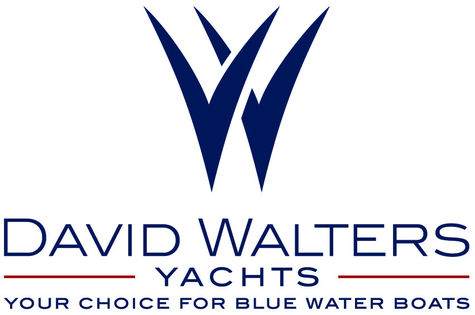 Welcome to David Walters Yachts
David Walters Yachts was established to assist buyers and sellers with quality sail and power brokerage and new yacht services with more than 100 years combined years of yacht design, building and brokerage experience the brokers are uniquely qualified to assist clients in all aspects of purchasing or selling. Since 1967 Dave Walters personally has coordinated sales of hundreds of yachts in North and South America, Europe and Asia and his yacht building companies produced some of the highest quality semi-custom designs.

The main office is located at 1702 Cordova Road (corner of SE 17th Street) in Fort Lauderdale. A second location is based in Newport, Rhode Island.

David Walters and his associates Scott Duncombe, George Eberhard and John Osetek look forward to providing professional services with the assistance of the very experienced office staff that is managed by Betsy Walters.

Email: Sales@dwyfl.net
Website:www.DavidWaltersYachts.com


Featured Boat
70' Hylas Hull #10 RS
2011 US$ 2,400,000

The Hylas 70 ARCHANGEL is an impressive example of one the builder's most recent Frers high quality center cockpit semi-custom designs. The Hylas 70 is flagship of the highly regarded Hylas series. Hylas has done it again this time on a grand scale, a world class ocean cruising yacht comparable in quality to the best in North America and Europe. German Frers, one of the world best yacht designers, is also the designer of the Nautor Swan and Hallberg Rassy and has been Hylas chief designer since 1996. Queen Long, the exclusive builder of Hylas, is an established high quality builder that has perfected their building techniques and systems installation. Hundreds of their proven offshore yachts are sailing worldwide.

Whether you're a coastal cruiser or considering a circumnavigation, the Hylas 70, ARCHANGEL, is a luxury cruising yacht with the integrity, exquisite finish and state of the art systems for extended passagemaking and liveaboard. Fully automated push button sail handling allows a couple to cruise without additional crew. ARCHANGEL's very experienced owner, who previously built a Hylas 54, was very involved during the building process and commissioning. His experience gave him the knowledge to make preferred choices for the interior arrangement, deck layout, mast/rigging, electronics and quality systems. Custom options include state of the art electronics, carbon fiber hydraulic stowaway main mast, larger main engine and backup generator. ARCHANGEL has had the benefit of the same full time captain since new who has kept her in exceptionally good condition since she was delivered to Fort Lauderdale.