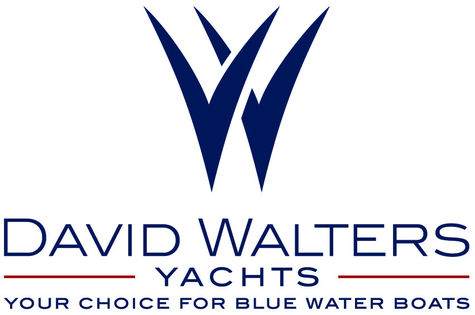 Broker Resume Highlights
David Walters' 46 years in the marine industry includes 21 years of fulltime brokerage experience, 24 years of designing and building quality yachts, several years running his full service marina. Two of his companiesí yachts, Shannon and Cambria, were featured in Mate's survey of yachts, The World's Best Sailboats. David enjoys sharing his product knowledge and assisting clients worldwide in purchasing and selling quality sail and power yachts. David Walters career brokering 300 yachts and the designing and building over 150 yachts. He is a licensed and bonded yacht broker, director of the Yacht Broker Association of America and CPYB a Certified Professional Yacht Broker.



Scott Duncombe spent his youth in Cohasset, Mass. Being around boats comes naturally in that part of the country and Scott soon progressed from dinghy racing to one design class racing where he was successful in local and National regattas. Further interest led to a career in the marine trade where he learned the skills required for the commissioning and operating sail and motor yachts. His experience includes a three year Caribbean sabbatical on his own boat. He shares with his clientís valuable insight into choosing the right vessel for their specific needs. Scott's dedication, knowledge, experience and diligence has earned him a position as one of the industries most qualified professional yacht brokers in the industry. He values his relationship with a growing number of satisfied clients as a yacht brokerage professional.
George Eberhard has owned and operated sail and power boats for over 35 years. From club racing in the Midwest, to sailing the Great Lakes, to charter boat captain in the Caribbean, his passion for boating is very evident in the enthusiasm he brings to his brokerage career. Prior to his joining David Walters Yachts, George had a very successful career in Advertising and Marketing where he was responsible for client development and new product design.
As a professional yacht broker, George is especially attentive to client needs and expectations. One of his specialties is the extra time he spends with each client to better understand their needs. His thorough research enables him to suggest the best options and point out value where it exists. Georgeís commitment and persistence enable him to provide a comprehensive marketing plan for buyers and sellers.
RHODE ISLAND OFFICE
John Osetek: who manages the Newport, Rhode Island office has extensive experience in yacht brokerage and new construction. Johnís on the water experience is as varied as his marine business experience, from racing Thistles on Lake Ontario as a teenager to acting as operations officer aboard a fleet tanker during his service in the US Navy.
With over thirty years in the marine industry assisting clients in buying, selling, financing and building power and sailing yachts, Johnís experience and expertise run from runabouts and day sailors to custom world cruisers. His ten plus years with Alden Yachts make him a valuable resource for current Alden owners for individuals interested in purchasing or selling any size sailing or power yacht. John has the knowledge and contacts to provide the highest level of personal service.