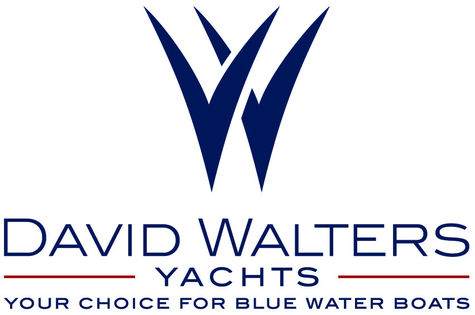 Click on image to enlarge

42' Baltic DP Centerboard Sloop

New Teak Deck!

Year: 1985
Current Price: US$ 149,000 Tax Not Paid
Located in Annapolis, MD
Hull Material: Fiberglass
Engine/Fuel Type: Single diesel
YW# 50186-3133199

Sold
Other photos: Photo 1, Photo 2, Photo 3, Photo 4, Photo 5, Photo 6, Photo 7, Photo 8, Photo 9, Photo 10, Photo 11, Photo 12, Photo 13, Photo 14, Photo 15, Photo 16, Photo 17, Photo 18, Photo 19, Photo 20, Photo 21, Photo 22, Photo 23, Photo 24, Photo 25, Photo 26, Photo 27, Photo 28, Photo 29, Photo 30, Photo 31, Photo 32, Photo 33, Photo 34, Photo 35, Photo 36, Photo 37, Photo 38, Photo 39, Photo 40, Photo 41, Photo 42, Photo 43, Photo 44, Photo 45, Photo 46, Photo 47, Photo 48, Photo 49, Photo 50, Photo 51, Photo 52, Photo 53, Photo 54, Photo 55, Photo 56.

MAJOR PRICE REDUCTION REFLECTS OWNER'S SERIOUSNESS TO SELL BEFORE WINTER. TURN-KEY FAST READY.
If you like sailing, you will appreciate this performance cruiser with a winning track record and New Teak Decks in 2011. She's been upgraded with new instuments, chart plotter, air conditioning, diesel heat, engine and more. The boat is seriously for sale! Keep reading…
Designed by Doug Peterson in the early 80's the Baltic 42 DP is a cruiser/racer with a powerfulhull shape and rig which was designed for speed and safety.  She has a fine entry and extended transom and a full belly to increase the waterline when heeled. Baltic Yachts of Finland has been building performance yachts for over thirty years to the highest technological standards available. The build quality is well regarded and the atmosphere of Scandinavian elegance and simplicity is evident. The beautiful new teak decks are clean and all about function. This is a vessel designed to sail really well. The simple, functional well equipped deck with all the low friction ball bearing blocks and Harken upgrades provides for effortless sail handling and comfortable passages. 
All this and reduced draft for the Chesapeake Bay and Bahamas with a keel / centerboard.  Incessant is the only centerboard Baltic 42DP in the US!  Draft with board up (raised with hydraulics) is only 6'.  Draft with board down is 9.6'
The current owner bought the Baltic 42 in 1990! It is a wonderful story to tell because owning a beautiful Baltic could have a lot to do with ocean racing and cruising. In the first years there were many wins! It is so impressive. The very first race was the Inaugural  Lighthouse Race in 1991 from Cape St. Clair down the Chesapeake Bay and around Chesapeake Light and back! Incessant won First in Class! With the maiden race accomplished, Incessant did Annapolis to Bermuda in 1992 and won! First in Class and Second in Fleet! Thrilling! From 1993 to 2008 it was Annapolis to Newport Races – finishing 2nd in class in '95 and 3rd in class in '99. In odd years after that it was Marblehead to Halifax Races – finishing 2nd in class in '99 and 1st in class in '01) and in the even years 2001 to 2008 it was Newport to Bermuda Races finishing 5th in class in 2002. That was pretty much 18 years of some fine ocean sailing! What a great boat.
In between and around the racing Incessant cruised the Chesapeake Bay from Hampton Roads to the Sassafras River, explored the Coast of Maine over 20 years from the NH border to Eastport, and had adventures sailing the Coast of Nova Scotia up into the Bay of Fundy and  Cape Brenton with short handed crew aboard. They really enjoyed cruising on a vessel with performance capability.
The owner has a sail inventory that is pretty crazy and a van was used to change the boat over from racing mode to cruising mode. He tells of many trips to Newport by van to switch the boat from racing mode to cruising mode. I guess that is what it takes to win races and also enjoy cruising with your sailing partner.
Racing or cruising, Incessant is a lovely comfortable vessel with a powerful sail plan and good motion. The two stateroom layout with a real v-berth up forward and a spacious double with a split mattress and lee cloth in the aft cabin and the two heads results in a boat with very nice accommodations.
Incessant has arrived in Annapolis where she is getting all detailed up for her next owner. She is a wonderful value and completely ready for the next owner to sail away.
Highlights include:
New teak deck! Replaced the teak decks in 2011 (note deck is glued, ½" thick versus the original screwed 3/8" deck
New Engine! Replaced the original Perkins 4-108 engine with a new Westerbeke 44B engine and Hurth transmission in 2004
New AC 2014. Installed a CruiseAir air conditioner with reverse cycle heat (supply ducts throughout the boat) in 2014.  A/C can run off a single Honda EU2000i Generator (included) when not connected to shore power.  Generator has an extended run external tank (included)
New B&Gs! Replaced the B&G sailing instruments (Wind Speed, Wind Direction, Boat Speed, Depth, Water Temperature and Heading Compress) in 2014
New Furuno NavNet! Installed an integrated Furuno navigation system – NavNet 3D chart plotter, AIS transmitter/receiver, Sirius Weather Radio, Digital Radar, TimeZero Computer Software (computer not included) in 2014.  Note that the B&G and Furuno systems are integrated
Replaced the Hot Water Heater with a Isotemp heater in 2014.
Replaced the stove in 2013 with a Force 10 Oven / Range
New Refrigeration! Replaced the engine driven refrigeration and shore power refrigeration units in 2012
New Entertainment Systems! Installed flat panel televisions (main and aft cabins), DVD player, OTA antenna, and cable input in 2015
Installed Cell Phone and WIFI boosters in 2015
Great Diesel Heat! Installed Espar diesel heat with ducts throughout
LED Upgrades! Converted Navigation, Anchor, and Tri-Color Lights to LEDs
Converted a number of interior lights to red/white LEDs
Freedom 25 Inverter / Charger and Link 2000 Battery Monitor / Controller
Upgraded Charging Systems! Balmar 150 Amp alternator, Balmar Regulator and Duo Charger
Other numerous on-going upgrades and replacements to all systems
Receipts available for large expenses…like the 80K for the teak deck!
This is a beautiful performance cruising boat with a special history. She has been loved and maintained and upgraded for the past 27 years by her dedicated owner. I wish all owners were like this. The new teak deck is simply astounding. Gorgeous!  We are proud to offer this Baltic 42 DP to our followers. There are not so many good boats left from this amazing era. Incessant is appealing. If you like sailing, you will love the performance of this special cruiser!  
Do not miss this opportunity!


David Walters Yachts, RogueWave Division located in Annapolis MD is your choice for bluewater boats! Buying or Selling... Reach Bernie Jakits at 443-742-1792 or bernie@davidwaltersyachts.com



Reach Bernie Jakits and the RogueWave Division at 443-742-1792 or bernie@davidwaltersyachts.com

RogueWave Yacht Sales has merged with David Walters Yachts! The RogueWave Division in Annapolis MD remains Your Choice for Blue Water Boats. Annapolis MD is the best place in the world to buy or sell a boat! We take great pride in helping our clients get into the right boat! Call us to discuss your sailing vision! We are always interested in marketing your high quality blue water capable boat!

Email Bernie@davidwaltersyachts.com or call anytime, 443-742-1792.



Please contact Bernie Jakits at 1-443-742-1792
Contact David Walters Yachts.
777 SE 20th Street
Suite # 255
Fort Lauderdale, FL 33316 United States

Toll-free 866-460-7907
Tel 954-527-0664
Fax 954-527-4276
Email Us

---