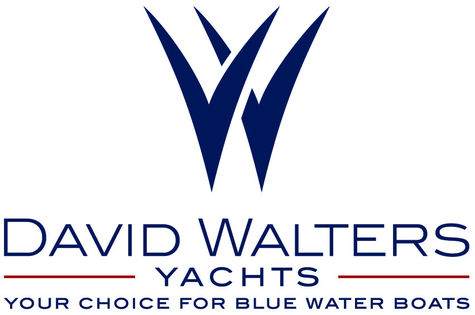 Click on image to enlarge

50' Able Apogee 50

A Rare Offering

Year: 1996
Current Price: US$ 399,000
Located in Annapolis, MD
Hull Material: Fiberglass
Engine/Fuel Type: Single diesel
YW# 50186-3114170

Sold
Other photos: Photo 1, Photo 2, Photo 3, Photo 4, Photo 5, Photo 6, Photo 7, Photo 8, Photo 9, Photo 10, Photo 11, Photo 12, Photo 13, Photo 14, Photo 15, Photo 16, Photo 17, Photo 18, Photo 19, Photo 20, Photo 21, Photo 22, Photo 23, Photo 24, Photo 25, Photo 26, Photo 27, Photo 28, Photo 29, Photo 30, Photo 31, Photo 32, Photo 33, Photo 34, Photo 35, Photo 36, Photo 37, Photo 38, Photo 39, Photo 40, Photo 41, Photo 42, Photo 43, Photo 44, Photo 45, Photo 46, Photo 47, Photo 48, Photo 49, Photo 50, Photo 51, Photo 52, Photo 53, Photo 54, Photo 55.

MAJOR $100,000 PRICE REDUCTION.  
COME SEE THIS AMAZING TURN KEY GO NOW WORLD VOYAGER AT ANNAPOLIS FALL BOATSHOW.
The Apogee 50 designed by Chuck Paine and built by Able Marine is among our ultimate favorite sailing vessels for a couple to sail anywhere. She was designed to be easily sailed by a couple and good for a solo voyager to sail single-handed. Apogee 50's have circumnavigated the globe, rounded the Horn, and chalked up numerous ocean crossings.
 The Apogee is sleek and fast with an easily driven hull shape. Her long waterline of 45 plus feet and her powerful sail plan spells speed and comfort. With her lead ballast keel weighing in at 11,400 lbs, a carbon fiber mast and roller furling boom she has remarkable stability and momentum. She sails to weather exceedingly well and with the wind on the quarter she screams. This modern hull design, combined  with the easily managed sail plan, makes this boat very special. Everything about the Apogee is designed with purpose and function as the foremost consideration. The hard dodger is incredible because you are out of the weather. The large area under the dodger is essentially another nav station as you can have all your equipment right there. It is so comfortable, so safe, and so secure,  enabling you to sail relaxed, warm, and dry under a wide range of conditions.  With two step down levels under the dodger, you can stand up completely in the companionway and have total visibility. With the autopilot remote you can steer from this secure vantage point. This vessel is designed for comfort and security both outside and inside.
Just two additional steps from the cockpit to the galley, head, and nav station make it easy to transit between the cockpit and cabin level and to communicate between areas. While the Apogee is first and foremost an amazing sailing vessel, she is also a lovely yacht down below that is a wonderful home for a couple and occasional guests. The quality is evident everywhere you look. From the teak and holly sole to the sweet cherry joinery the interior is perfection. She is light and bright and warm and solid. The Apogee is as delightful at anchor or at the dock as she is romping the ocean. Although technically you could sleep six , there is no reason you would want to because she is so easy for two people to sail.
And sail they did! Since taking delivery in the spring of 1997 the owners of Aponivi have enjoyed living aboard for extended periods and  have made two trans-Atlantic  crossings as well as north-south voyages between Martinique and Maine. The first trans-Atlantic voyage took them to Portugal via Bermuda and the Azores and then into the Med to enjoy the south coast of Spain, Ibiza, and Mallorca. They shipped the boat back on a Dockwise yacht transport. The second trans-Atlantic voyage took them back to England to hang out in Falmouth and enjoy the Channel coast of England and the South Coast of Ireland and later on to Wales and Scotland and ultimately back to the Med for more of the Spanish Coast and Balearic Islands. After another westward Dockwise transPort to Martinique they lingered to enjoy the Caribbean and then the Virgins, Turks and Caicos and Bahamas before rejoining the US coast and sailing onward to a new base at Mystic Connecticut. They loved the boat and they loved being aboard and so continued to cruise in summers in Maine and Cape Cod and all the beautiful "local" cruising grounds. It has been a wonderful retirement for the owners who have loved and enjoyed their Able Apogee 50. After about 20 years of enjoying and meticulously maintaining the boat the time  has come for them to do other things and for someone new to enjoy Aponivi. Someone who is very lucky will get to own a great boat!
Highlights of the Able Apogee 50
One of Chuck Paine's best designs, which became the Morris 51
Easily driven hull shape with cruising fin keel and spade rudder
Long waterline and perfectly proportioned with powerful sail plan
Highest quality of construction by Able Marine of Maine acquired by Morris Yachts
Water tight bulkheads fore and aft
Hard dodger that you can stand up under
Huge water tight sail locker accessed on foredeck
Sugar scoop transom with swim step, dinghy dock, shower, and life raft
Propulsion system and generator received in-depth attention in 2016-17 by Mystic Shipyard, including installation of new  PSS shaft seal and cutlass bearing, and replacement of hoses and anything else that was in less than perfect condition.
Turbocharged Yanmar engine has 3800 hours
New PSS shaft seal, cutlass bearing 2017
New rod rigging, turnbuckles, mast sheaves, new halyards, new Awlgrip for the Leisurefurl boom. 2015
Air conditioning system, with16,000 btufor salon and forward cabin and 8,000 btu for the aft section, were installed in 2013 with custom woodwork by one of Mystic Seaport's finest shipwrights.
New fabric for overhead panels recently installed by S&S Fabric in Portsmouth RI
Force 10 stove/oven installed 2013.
Seafrost DC 5000 refrigeration/freezer compressor
Spectra Water Maker 2005, now winterized
Dual high output Balmar alternators on the engine and generator.
Engine room with complete work bench and large storage compartments for spare parts and tools.
Shore power accepts US and Euro power
12 v boat with ample charging systems and huge battery bank
Cutter rig design for ease of short hand sailing with inner stay for staysail and storm jiband genoa for lighter air and downwind sailing
Leisurefurl  roller furling boomadded in 2006 to reef from the cockpit with the press of a button
Aponivi is a "dearly loved" vessel that has been maintained by her original owners since 1996 when she was built new to their specifications. She has been continually upgraded and equipped for safe and comfortable cruising. We are thrilled to represent this amazing vessel. She will be in the Newport Boat Show, so call now for your appointment! 


David Walters Yachts, RogueWave Division located in Annapolis MD is your choice for bluewater boats! Buying or Selling... Reach Bernie Jakits at 443-742-1792 or bernie@davidwaltersyachts.com



Reach Bernie Jakits and the RogueWave Division at 443-742-1792 or Bernie@DavidWaltersYachts.com

RogueWave Yacht Sales has merged with David Walters Yachts! The RogueWave Division in Annapolis MD remains Your Choice for Blue Water Boats. Annapolis MD is the best place in the world to buy or sell a boat! We take great pride in helping our clients get into the right boat! Call us to discuss your sailing vision! We are always interested in marketing your high quality blue water capable boat!

Email bernie@davidwaltersyachts.com or call anytime, 443-742-1792.



Please contact Bernie Jakits at 1-443-742-1792
Contact David Walters Yachts.
777 SE 20th Street
Suite # 255
Fort Lauderdale, FL 33316 United States

Toll-free 866-460-7907
Tel 954-527-0664
Fax 954-527-4276
Email Us

---