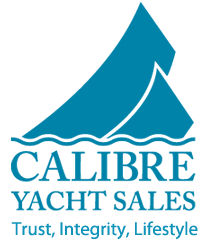 Crew
Richard Evans

Richard has been matching peopleís needs to products pretty much his whole adult life. In 2002, he made a career change and has been doing the same thing, now only with boats which is so much more fun. He started selling sail boats for Westerly Yacht Sales, then moved to sell power boats for Grand Yachts 2 years ago. He used the same skills selling boats as he had always used in corporate; having the active propensity to listen to his clients needs, then with his accumulated knowledge, enthusiastically and professionally got to work to fill them.

When launching his boat selling career, Richard threw himself into it with the same gusto that he does with anything important in his life; to learn the best that he can, then deliver that value to his clients almost always earning their trust and loyalty. Richard has become very well informed in Grand Banks, Camanos, Grand Mariners, Northern Marines, Sabre Yachts, Offshores, Integritys, Kristens, Carvers, Sea Rays, Bayliners, CHBs, Beneteaus, Wauquiezs, Fischers,Waterlines, Hunters and many many more.

One of Richardís strengths is his understanding of the importance of relationships. When he started selling boats, he aligned himself with the best trades and suppliers that he could find, then building those relationships so that he can deliver the very best services to his clients. He began to intensely research boat manufacturers, visiting their factories, talking with their key people, understanding the differences in the products, then advising his clients on what would work best for them.

Further, Richard faithfully attends most of the important boat shows, including Annapolis, Ft. Lauderdale, all of the BC shows and Seattle. This exposes him to new products, changes in existing products and provides him with the venue to network with his colleagues, bringing further value to his clients. Richard uses boat shows extensively to show specific products to clients pointing out the differences, further advancing his value in the relationship and again assisting his clients in making informed decisions.

Another of Richards strengths is his absolute stick to it attitude. He will not give up on finding the boat that best suits his clients. Further, he will go to any length necessary to ensure that his clients boat buying and selling experience, both before and after the sale is fun, fulfilling and rewarding. Many of his clients who bought a boat from him 5 and 6 years ago still come to him for advice and help, not because they want to buy another boat, but because of Richardís determination to enhance their boating life style in anyway that he can. This is one of the reasons why Richardís clients trust him and are loyal to him.

In February of 2007, Richard launched his own company Calibre Yacht Sales Inc. bringing all of the relationship strengths in this bio and combined them with the unique services that he has built into his company.




Jeff Crowter

Calibre Yacht Sales is delighted to have aboard Jeff Crowter as a valued crew member. He will cover your boating needs on the North Shore, the Sunshine Coast and Powell River areas.

Jeff was born and raised on the North Shore and now splits his time between his home on Savary Island, the gateway to Desolation Sound and his other home in North Vancouver. Jeff has been a lifelong boater. He is looking forward to helping people into the boating lifestyle, and also those looking to sell their existing boats.

Jeff has a corporate executive background in one of the biggest and most respected companies in BC, with responsibilities that included research and development, customer satisfaction measurement and sales and marketing. Combine these skill sets with his passion for boats, his values and integrity, his propensity to help people and his comfortable and professional style and we have yet another person well suited to match you to your next boat and to sell the vessel that you may currently have. We believe that you will find Jeff a delight to work with as part of the Calibre Crew.










Robert Ksyniuk

Calibre Yacht Sales welcomes Robert Ksyniuk who is as fanatical about boating as the rest of the team. At age 17 he built his first boat from scratch, and has been nuts about boating ever since. Robert is thrilled to bring his passion in serving clients to a new and exciting career with Calibre Yacht Sales. Robert has recently moved to Vancouver Island and is located in our Nanaimo office.

In addition to wilderness boating, including the waters off of Haida Gwaii, Robert is an experienced scuba diver and has enjoyed exploring the waters of British Columbia, Costa Rica, and Mexico. Robert shares his love of the water and the outdoors with his wife, Sue and their dog, Keeso Namu.

Robert is excited to join the Calibre Yacht Sales team and to be working with boaters and with boats. We know you will enjoy working with Robert, with his love for people and for boats, and that you will find his professional and caring approach fun and effective.







Bernard Besseling

Bernard started messing about in boats when he was five years old, and simply has not stopped.

He cut his teeth sailing tiny Dabchicks and then moved on to sail Finns and Fireballs, before graduating as a teenager onto fast, high-performance Hobie Cats. Growing up in the fishing and marine industry he went on to sailing a blue water Phoenix 42 Ketch during his University years in Cape Town, South Africa.

An avid racer in Cape Town and then later in West Vancouver, sailing on Farr 30ís, Melges 24ís, J-22ís and the 1D-35í, Bernard also enjoys energetic time spent on his Hobie Cat kept at Hollyburn Sailing Club.

He has been very actively involved for many years with local Youth Sail Training and fleet maintenance & management, and also as a volunteer crew and support member on lifeboat duty.

Bernard has been professionally engaged in the local marine and shipping industries in Vancouver, and he and his partner Katrine enjoy wonderful cruising vacations in the beautiful BC sailing waters and abroad. He is very pleased to offer his wide experience and skills in business, service and boating to professionally guide his clients towards highly satisfying yacht buying and yacht selling results.




Derek Card

Calibre Yacht Sales is delighted to welcome Derek aboard to join our growing team of professionals. Derek will be working with Rob and Peter in our Nanaimo Office!

Derek retired from the Royal Canadian Navy after 22 years of service. During his naval career he circled the entire Pacific Rim taking in a great appreciation of different boats, vessels, hulls of all shapes, sorts and construction. South East Asia, Australia, New Zealand, South America, Central America and even some modern day Pirate chasing off the East Coast of Africa. Growing up he spent his summers on the many different fresh water lakes Ontario has to offer. Lake Simcoe was his dadís choice of home port lakes being the biggest on the Trent Severn Waterway. He traveled from Georgian Bay to Lake Ontario and then all the way through the Rideau Canal system visiting Canadaís Capitol City, Ottawa.

During a posting in Nanoose Bay, patrolling Range WG for three years Derek volunteered with the Nanaimo Coast Guard Auxiliary Marine Search and Rescue during his off time. Nominated as Unit Training Officer, He brought lots of experience and a wealth of marine knowledge and was more than happy to share with novice volunteer members. When he was not working or volunteering on boats...he was then playing on their yacht as he and his wife and kids love the boating lifestyle. Derek looks forward to meeting you and sharing plenty of his past experiences and fitting the perfect boat that best suits your ideas, your marine desires and more importantly family friendly, yet safe.

Fair Winds and Following Seas.







Peter Verstoep

Calibre Yacht Sales enthusiastically welcomes Peter Verstoep to the growing Calibre family. Peter will be working with Rob and Derek in our Nanaimo office.

During a successful international career in the hospitality industry, Peter groomed the skills to listen and define what his guests were hoping to experience during their stay. The goal was to create an experience that was rewarding and fulfilling. It is with this same zeal that he wants to create the same experience for you, in finding or selling your yacht, creating a lifelong trust and friendship.

In 2006 Peterís family took a 4-year break and sailed the Caribbean, exploring all of the islands and the North, Central and South American continents. This great family experience carved a new passion/career in marina and yacht management. During the last 5 years Peter developed a broad spectrum of skills, product knowledge and working relationships with a diverse group of marine trade professionals. The cruising experience gave him thorough knowledge of what to consider when selecting a yacht, and what systems make this experience comfortable and safe. This allows him to match extraordinary boaters with the perfect boat.

When Peter moved to Vancouver Island, he started managing a marine retail and yacht services operation. During this time, he took an active roll in the professional development and through a series of courses became an ABYC certified marine technician and service advisor/installer for Yanmar, Northern Lights generator , Aquamaax/Spectra watermakers, Raymarine electronics and many other marine systems.

During Peterís career, he learned how important relationships are, and how integrity and trust will pave the way for a successful service career. His success is defined by giving you an exceptional experience throughout your association with Calibre Yacht Sales.