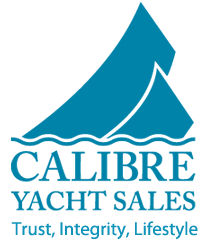 Referral Reward Program
OFFERED BY CALIBRE YACHT SALES
When you refer a boat buyer or seller to Calibre Yacht Sales, you will receive a cash reward of 10% of Calibre's earned commissions on a boat $50,000.00 and more. This will be shared at 5% when a buyer and seller referral is on the same boat.
HERE IS HOW YOU CAN EARN YOUR MONEY….
When you have a referral for Calibre Yacht Sales, provide the buyer or seller with Calibre's contact information Ph.604 929-0651 or e-mail
spacerA. To qualify, the boats must be at fair market value of $50,000 or more.

Calibre Yacht Sales will then complete a referral agreement with you which ensures prompt payment to you upon completion of sale between the referral and Calibre Yacht Sales.
Provide Calibre with the contact information of your referral
When the deal is done and Calibre gets paid, you will receive your referral reward.

Please note that there is only one reward per boat. If a listing and selling reward is due, then the reward will be equally shared by both parties. We will share with you the earned commission statement from Calibre Yacht Sales.