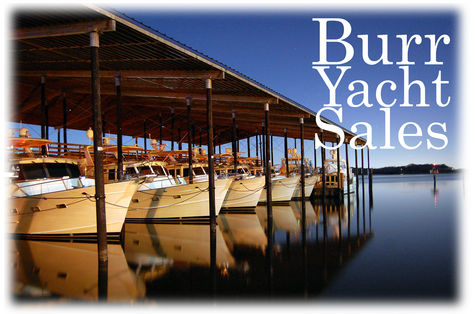 For over 47 years Burr Yacht Sales under the leadership of Arthur Burr, N.A. , has been committed to Sales and
Service of top quality yachts with a operating philosophy of honesty and dedication to provide the best product to satisfy the customers desires. This has allowed us to have a strong & loyal customer base worldwide. As with the past 20 years Burr Yacht Sales still operates with a small group more like a family than just employees. Our unique knowledge of the boating industry and our product allows us to meet and exceed the quality craftsmanship of your next yacht.
Have a look at our yachts for sale and call us for more information!

FLEMING YACHTS