2018 Sessa KEY LARGO 34 FB
US$ 187,168
Toscana, Italy
Description
View Full Specifications
Year:

2018

Length:

37'

Engine/Fuel Type:

/
Located In:

Toscana, Italy

Hull Material:

Other

YW#:

78043-3135883
Current Price:

EUR 160,000 (US$ 187,168)
Il KL 34 rivela nelle sue forme morbide e vellutate ma, allo stesso tempo, decise e incisive, la sua natura di « fuoriserie». Dotato di un grande prendisole di prua, di un T-top rigido, di una zona relax-cocktail a poppa con cucina in teak e lavello, grill, frigo, ice-maker e tavolo sdoppiabile, di una scaletta laterale che scompare completamente all'interno della barca e, per la prima volta su un fuori bordo, della passerella idraulica, rappresenta la barca ideale per un armatore amante del mare, del sole e delle sensazioni forti, che non vuole passare inosservato.

PREZZO DI LISTINO, NUOVO FATTURABILE + IVA, CONSEGNA 2018, MOTORI ESCLUSI, SI VALUTANO PERMUTE

INTERNI
DINETTE:
scala di accesso con gradini in noce - Divano dinette in tessuto trasformabile in letto matrimoniale - tavolo telescopico con top tappezzato - mobile basso in noce con top tappezzato e dotato di portaoggetti incassato - pannello quadro elettrico - radio CD con ingresso aux frontale con casse stereo - armadio in noce - faretti a led - prese di corrente - ampie finestrature panoramiche sulle murate - oblò in acciaio inox - pavimento in moquette.
CABINA POPPA:
doppio letto trasformabile in matrimoniale - oblò in acciaio inox - portaoggetti in acciaio inox tappezzati - testata e fasce laterali tappezzate - luci di lettura - faretti a led - presa di corrente - vani portaoggetti in noce - pavimento in moquette.
BAGNO:
mobile in noce con top laccato - lavello in ceramica con miscelatore - WC marino elettrico - doccia con carabottino in teak, saliscendi, diffusore e miscelatore - tenda paraspruzzi - specchiera - oblò in acciaio inox - tenda veneziana in legno - illuminazione a led - presa di corrente - accessori bagno.

STRUMENTAZIONE
IMPIANTISTICA:
1 batteria servizi 100Ah-12V - impianto antincendio con estinguente non asfissiante - stacca batterie elettrici automatici con comando manuale di emergenza - caricabatterie automatico - impianto alimentazione carburante con serbatoio da 1097 l - pompe di sentina elettriche a comando automatico/ manuale - radio con 2 altoparlanti interni e 2 esterni - impianto acqua dolce con serbatoio da 215 l - pompa autoclave - pompa doccia con vaschetta di raccolta - impianto acque nere con serbatoio da 83 l, pompa di scarico e presa aspirazione da banchina - flaps elettrici.

ARMAMENTO
POZZETTO:
cuscineria esterna completa, anti UV e resistente all'acqua - divano pozzetto a L con ampi gavoni sottostanti, tavolo telescopico con top raddoppiabile in teak, porta bicchieri e tientibene - portello di accesso vano impianti di poppa con scala in acciaio inox - gavone laterale con scaletta bagno a scomparsa - mobile standup in teak con ripiani, tientibene acciaio inox e coperchio in vetroresina, lavello in acciaio inox con miscelatore caldo/freddo, tagliere in teak - sedili pilota e copilota tappezzati bicolore - vano portaoggetti tra i sedili - luci led di cortesia - casse stereo - luci di navigazione/fonda - parabrezza con profilo in acciaio inox - prendisole di prua- gavone di prua porta parabordi - cubia ancora in acciaio inox - verricello salpancora elettrico - ancora e catena - cavetto di sicurezza catena - gavone raccolta catena - doccetta caldo/freddo di poppa - pulpito in acciaio inox con gradino in teak - bitte a prua, centro barca e poppa in acciaio inox - cancelletto di poppa in acciaio inox.
CONSOLLE:
pannello cruscotto verniciato champagne con palpebra tappezzata - comandi flap elettrici con display a led - presa 12V - bussola -timoneria idraulica servoassistita - volante coordinato con la cuscineria - poggiapiedi in teak - centralina allarme acustico pompa sentina.
Note sul prezzo: IVA Esclusa - PREZZO DI LISTINO, NUOVO FATTURABILE + IVA, CONSEGNA 2018, MOTORI ESCLUSI, SI VALUTANO PERMUTE
English
The KL 34 reveals in its soft and smooth but, at the same time, decided and incisive, its kind of «custom». Features a large sundeck, t-top rigid, a relaxation area-cocktail with teak and kitchen sink, grill, fridge, ice-maker and double folding table, a lateral ladder that disappears completely inside the boat and, for the first time on a overboard, hydraulic gangway, represents the ideal boat for a lover of the sea, the Sun and the thrills, which will not go unnoticed.

LIST PRICE, NEW BILLABLE + VAT, delivery 2018, except ENGINES EVALUATING TRADE-INS

INTERIOR
DINETTE:
staircase with steps in Walnut-fabric Sofa dinette convertible into double bed-telescopic table with tile top-low Walnut cabinet with top upholstered and equipped with recessed-Panel storage cabinet-radio CD with aux input front stereo speakers-Walnut wardrobe-led spotlights-power sockets-large panoramic Windows on the bulwarks-stainless steel portholes-carpeted floor.
STERN CABIN:
double bed convertible into double-portholes in stainless steel-stainless steel storage covered-head and sides papered-reading lights-led spotlights-socket-Walnut-carpeted storage compartments.
Bath:
Walnut cabinet with lacquered top-ceramic sink with mixer tap-electric marine WC-shower with teak floor, shower faucets, mixer and diffuser-Splash Guard curtain-mirror-portholes in stainless steel-wooden Venetian blind-led lighting-socket current-bathroom accessories.

INSTRUMENTATION
PLANT ENGINEERING:
1 leisure battery 100Ah-12V-fire detection system with not asphyxiating extinguisher-automatic electric battery with manual emergency control-automatic battery charger-fuel system with tank capacity l-1097 bilge pumps fully automatic electric/manual-radio with 2 external and 2 internal speakers-fresh-water system with 215 l fuel tank-pump-pumps shower with autoclave drain-waste water with 83 l, fuel tank drain pump and suction socket b anchina-electric flaps.

ARMAMENT
Cockpit:
outdoor cushions complete UV and water resistant-couch well at L with spacious lockers underneath, telescopic table with teak top doubled, cupholders and grab handles-door compartment aft works with stainless steel ladder-locker lateral with disappearing bathing ladder-teak standup mobile shelves, stainless steel handrail and cover in fibreglass, stainless steel sink with hot/cold mixer, teak cutting board-pilot and Copilot seat-upholstered storage box seat pitch-courtesy lights-stereo speakers-navigation lights/fonda-windshield with profile stainless steel-bow-bow locker fender holder-stainless steel-electric windlass anchor Hawse-anchor and chain-safety cable Chain Guard chain-locker-hot/cold shower-teak-stainless steel pulpit stepped forward, amidships and stern cleats in stainless steel-stainless steel stern gate.
CONSOLE:
champagne with painted dash Panel lid papered-electric flaps commands with led display-12V socket-compass-hydraulic power steering-wheel coordinated with the cushions-teak footstool-acoustic alarm control unit pump bilge.
Française
Les 34 KL révèle dans sa douce et lisse, mais, en même temps, décidé et incisif, son genre de la « coutume ». Dispose d'une grande terrasse, t-Top rigide, une détente espace cocktail avec teck et évier de cuisine, grill, réfrigérateur, machine à glaçons et double table pliante, une échelle latérale qui disparaît complètement à l'intérieur du bateau et, pour la première fois sur un par-dessus bord, passerelle hydraulique, représente le bateau idéal pour un amoureux de la mer, le soleil et les sensations fortes, qui ne passera pas inaperçu.

LISTE de prix, nouvelle facturables + TVA, livraison 2018, sauf moteurs évalue les reprises

INTÉRIEUR
DINETTE :
escalier en colimaçon avec marches en dinette de noyer-tissu canapé transformable en lit double-télescopique table avec tuile haut-bas noyer meuble haut rembourré et équipé de panneaux encastrés stockage meuble-radio CD avec entrée auxiliaire haut-parleurs stéréo avant de noyer armoire dirigée par projecteurs puissance douilles-grandes fenêtres panoramiques sur le plancher de tapissées de hublots en acier inoxydable-pavois.
CABINE ARRIERE :
lit double transformable en double-hublots en stockage en acier inoxydable acier inoxydable couverts-tête et côtés tapissés-lecture Lampes-led projecteurs socket-noyer-tapissées de rangements.
Salle de bain :
Armoire noyer laqué haut-céramique lavabo avec marine d'électrique robinet mélangeur WC-douche avec caillebotis en teck, robinets de douche, robinetterie et diffuseur-Splash Guard Rideau-miroir-hublots en axée sur le store vénitien en bois acier inoxydable éclairage-socket accessoires de courant-salle de bains.

INSTRUMENTATION
INGÉNIERIE D'USINE :
1 système de détection incendie-12V-100Ah batterie loisirs avec produit non asphyxiant extincteur automatique batterie électrique avec système chargeur batterie manuelle de contrôle automatique d'urgence avec les pompes d'assèchement l-1097 Capacité réservoir entièrement automatique électrique/manuel-radio 2 externes et 2 internes système de haut-parleurs-eau douce avec douche réservoir-pompe-pompes l 215 avec autoclave drain-eaux résiduaires avec 83 l, réservoir de carburant pompe de vidange et prise d'aspiration b volets électriques anchina.

ARMEMENT
Habitacle :
coussins Outdoor complet UV et résistant à l'eau-canapé bien à L avec des casiers spacieux sous, table télescopique avec plateau en teck doublé, porte-gobelets et grab poignées-porte du compartiment arrière travaille avec inox échelle-locker latéral avec disparition de bain échelle-teck standup rayonnages mobiles, main courante inox et couvercle en fibre de verre, évier en acier inoxydable avec mélangeur eau chaude/froide, teck coupe Conseil-pilote et copilote avec rembourrage siège rangement siège de pitch-courtoisie lumières-stereo speakers-navigation lights/fonda-pare-brise avec profil casier en acier inoxydable-arc-arc fender support inox guindeau électrique acier câble d'ancrage haussière-ancre et chaîne-sécurité Douche de carter de chaîne chain-locker-chaud/froid-teck-inox chaire a fait un pas vers l'avant, au milieu du navire et stern des taquets en acier inoxydable porte arrière en acier.
CONSOLE :
commandes de volets électriques tapissée couvercle panneau avec affichage led-12V socket-boussole-hydraulique puissance-volant Champagne avec tableau de bord peint coordonné avec le coussins-teck tabouret-acoustique alarme boîtier de commande pompe fond de cale.
Deutsch
KL 34 zeigt in seine weich und geschmeidig, aber, zur gleichen Zeit, entschieden und prägnante, seine Art von «Benutzerdefiniert». Verfügt über ein großes Sonnendeck, t-Top starren, eine Entspannung Bereich-Cocktail mit Teakholz und Spülbecken, Grill, Kühlschrank, Eisbereiter und doppelte Klapptisch, eine seitliche Leiter, die verschwindet vollständig im Inneren des Bootes und zum ersten Mal auf eine über Bord, stellt hydraulische Gangway, das ideale Boot für Liebhaber des Meeres, der Sonne und den Nervenkitzel, die nicht unbemerkt bleiben.

Listenpreis, neue ABRECHENBARE + MwSt., Lieferung 2018, außer Motoren Bewertung Inzahlungnahmen

INNENRAUM
ESSECKE:
Treppe mit Stufen in Walnuss-Stoff Sofa Dinette umwandelbar in Doppelbett-Teleskop-Tabelle mit Fliese oben-Low Nussbaum Schrank mit Top gepolstert und mit Einbau-Panel-Lagerung-Kabinett-Radio-CD mit Aux-Eingang ausgestattet vorderen Stereo-Lautsprecher-Walnuss Kleiderschrank-led Scheinwerfer-Power Steckdosen-große Panoramafenster Erdgeschoss Bollwerke aus rostfreiem Stahl Bullaugen mit Teppichboden ausgelegt.
HECK KABINE:
Doppelbett umbaubar Doppel-Bullaugen in Edelstahl-Rostfrei Stahl Lagerung bedeckt Kopf und an den Seiten tapeziert Lesung leuchtet led Strahler-Socket-Walnuss-Teppichboden Staufächer.
Bad:
Nußbaum Schrank mit lackierten Top-Keramik-Waschbecken mit Mischer Wasserhahn-elektrische Marine WC-Dusche mit Teak Fußboden, Dusche Armaturen, Mischer und Diffusor-Splash Guard Vorhang-Spiegel-Bullaugen in Holz-Edelstahl-Jalousie-led Beleuchtung-Sockel Strom-Bad-Accessoires.

INSTRUMENTIERUNG
ANLAGENBAU:
1 Freizeit Batterie 100Ah 12V Branderkennung System mit nicht ersticken Feuerlöscher-automatische elektrische Batterie mit manuelle Notfall Kontrolle-Automatik-Batterie-Ladegerät-Fuel-System mit Tank Kapazität l-1097 Lenzpumpen vollautomatische elektrische/Handbuch-Radio mit 2 externe und 2 interne Lautsprecher-Frischwasseranlage mit 215 l Kraftstofftank Pumpe Pumpen Dusche mit Autoklav Abfluss Abwasser mit 83 l, Kraftstofftank Ablaufpumpe und Saug-Buchse b Anchina-elektrische klappen.

BEWAFFNUNG
Cockpit:
Outdoor-Kissen komplette UV und Wasser resistent-Couch auch nach L mit geräumigen Schränken unter, ausziehbare Tisch mit Teak Tischplatte verdoppelt, Getränkehalter und Griff Griffe-Tür Fach achtern arbeitet mit Edelstahl Leiter-Spind seitliche mit verschwinden Baden standup Fahrregale Leiter-Teak, Edelstahl-Handlauf und Deckel aus Fiberglas, Edelstahl Waschbecken mit warm/kalt-Mischer, Teak schneiden Board-Pilot und Copilot Sitz gepolstert Aufbewahrungsbox Platz für Pitch-Höflichkeit Lichter-Stereo Lautsprecher-Navigation Lichter/Fonda-Windschutzscheibe mit Edelstahl-Bogen-Bogen Locker Kotflügel Halter aus rostfreiem Stahl-elektrische Ankerwinsch Anker Hawse-Anker und Kette-Sicherheit Profilleitung Kettenschutz-Kette-Schließfach-heiß-kalt-Dusche-Teak-Edelstahl Kanzel trat nach vorne, mittschiffs und Heck-Stollen in Edelstahl-Rostfrei Stahl Heck Tor.
KONSOLE:
Champagner mit gemalten Strich koordiniert Panel Deckel tapeziert-elektrische Klappen Befehle mit led Display-12V Steckdose-Kompass-hydraulische Servolenkung-Rad mit Kissen-Teak Hocker-akustischer Alarm Control Einheit Pumpe Bilge.
Español
Los 34 KL revela en su suave y lisa pero, al mismo tiempo, decidido e incisivo, este tipo de «costumbre». Cuenta con una terraza grande, t-Top rígido, una relajación zona cóctel con teca y fregadero de la cocina, grill, nevera, máquina de hielo y doble mesa plegable, una escalera lateral que desaparece por completo dentro del barco y, por primera vez en un por la borda, hidraulica, representa el barco ideal para un amante del mar, el sol y la emoción, que no pasará desapercibida.

PRECIO de lista, nuevo FACTURABLE + IVA, entrega 2018, excepto motores evaluar permutas

INTERIOR
COMEDOR:
escaleras con peldaños en comedor de nogal-tela sofá convertible en cama doble telescópica mesa con azulejo bajo top nogal con tapa tapizada y equipada con Panel empotrado almacenamiento gabinete-radio CD con entrada aux Nogal altavoces estéreo frontal armario llevó focos power sockets-grandes ventanales panorámicos en el piso de alfombra de ojos de buey acero inoxidable baluartes.
CABINA DE POPA:
cama de matrimonio convertible en compartimentos dobles-ojos de buey en almacenaje de acero inoxidable de acero inoxidable cubierto de cabeza y laterales empapeladas de lectura luces led focos-zócalo-nuez-alfombradas.
Baño:
Mueble de nogal con lacado cerámica tapa fregadero con Marina de grifo eléctrico mezclador WC-ducha con suelo de teca, grifos de la ducha, mezclador y Splash difusor protector cortina-espejo-ojos de buey en acero inoxidable y madera persiana-led iluminación-toma de accesorios de baño actual.

INSTRUMENTACIÓN
INGENIERÍA DE PLANTA:
1 sistema de detección de incendios-12V-100Ah batería de ocio con asfixia no extintor automático eléctrico batería con sistema de combustible cargador manual batería control automático con bombas de achique l-1097 de capacidad de tanque completamente automático eléctrico/manual-radio con 2 externos y 2 internos sistema de altavoces agua dulce con 215 l depósito de combustible-bomba-Bombas de ducha con agua de desagüe de residuos autoclave con 83 l, bomba de desagüe del tanque de combustible y encaje de succión b aletas anchina eléctrico.

ARMAMENTO
Habitáculo:
cojines al aire libre completa UV y agua resistente-sofá en L con amplios armarios debajo, mesa telescópica con tapa de teca doble, portavasos y gancho agarrador puerta manijas el compartimiento popa trabaja con escalera-armario de acero inoxidable lateral con desaparecer baño escalera teca standup estantes móviles, pasamanos de acero inoxidable y cubierta en fibra de vidrio, fregadero de acero inoxidable con mezclador caliente/fría, teca corte tablero-piloto y copiloto asiento tapizado caja SEAT pitch-cortesía luces estéreo altavoces navegación luces/fonda-parabrisas con perfil armario de acero inoxidable-arco-arco defensa titular inoxidable acero eléctrico molinete ancla Hawse-ancla y cadena de seguridad cable Protector de cadena cadena-armario-caliente/ducha de agua fría-teca-púlpito acero inoxidable caminó hacia adelante, en el centro y popa cornamusas en acero inoxidable acero inoxidable acero puerta de popa.
CONSOLA:
Champagne con tablero pintado Panel tapa eléctrica empapeladas aletas comandos con pantalla led-12V socket compás hidráulico energía-volante coordinación con lo cojines-teca reposapiés acústica alarma unidad de control bomba sentina.
Россию
KL 34 раскрывает в своей мягкой и гладкой, но в то же время, решил и проницательный, своего рода «обычай». Имеет большой террасой, t-top жесткой, релаксации области коктейль с тикового дерева и кухонная раковина, гриль, Холодильник, лед- и двухместный раскладной стол, Боковая лестница, которая полностью исчезает внутри лодки и в первый раз на за борт Гидравлический трап, представляет собой идеальный катер для любителей моря, солнца и острых ощущений, которые не останутся незамеченными.

Рыночная цена, новый ОПЛАЧИВАЕМОЕ + НДС, доставку 2018, за исключением двигателей оценки реутилизация

ИНТЕРЬЕР
СТОЛОВАЯ:
лестница с шагами в Уолнат ткань диван dinette конвертируемых в двуспальную кровать телескопические таблицу с плитки Топ Лоу орех шкаф с верхней мягкой и оснащены встраиваемые группа хранения кабинета Радио CD с aux вход Фронт стерео колонки орех шкаф привели прожекторов мощность розетки большие панорамные окна на бастионы нержавеющая сталь ковровое иллюминаторы.
КОРМОВОЙ КАЮТЕ:
двуспальная кровать конвертируемых в двойной иллюминаторы в нержавеющей стали Нержавеющая сталь хранения покрыты головы и стороны оклеивали чтение привело огни прожекторов сокет орех-ковровое покрытие отсеков.
Ванна:
Орех шкаф с лакированной Топ керамическая раковина с смеситель кран электрическая морской душевая с тик этаж, душа смесители, смеситель и диффузор всплеск охранник занавес зеркало иллюминаторы из нержавеющей стали деревянные жалюзи водить освещение-разъем ток-Ванная комната аксессуары.

ПРИБОРОСТРОЕНИЕ
ИНЖИНИРИНГ:
1 система обнаружения 100Ah-12V-огонь батарея досуг с не удушливых огнетушителей автоматические электрические батареи с ручной аварийного управления автоматический батареи зарядное устройство топливной системы с бака потенциала l-1097 трюмные помпы полностью автоматические электрические/руководство радио с 2 внешних и 2 внутренней ораторов пресноводная системы с 215 л емкость топливного бака насос насосы душем с автоклаве слива сточные воды с 83 л, дренажный насос топливный бак и всасывающей розетки b anchina электрические щитки.

ВООРУЖЕНИЕ
Кабины:
диванные подушки полный УФ и воды устойчивы диване в L с просторные шкафы под, телескопические таблицы с тик Топ вдвое, подстаканника и захватить ручки дверей-купе кормовой работает с лестницы из нержавеющей стали-комод боковое с исчезающими купание лестницы тик Стандап передвижные стеллажи, перила из нержавеющей стали и покрова в стекловолокна, раковина из нержавеющей стали с горячей/холодной смеситель, тик, резки Совет пилот и Copilot обивка сиденья ящиком сиденье шаг любезность огни стерео колонки навигации огни/fonda-лобовое стекло с профиль из нержавеющей стали лукЛук шкафчик крыло держатель нержавеющая сталь электрическая лебедка якорь хоз якоря и цепи безопасности кабель Обшивки цепи шкафчик горячий/холодный душ-тик-нержавеющей стали клеть шагнул вперед, высота борта на миделе и корму утки из нержавеющей стали Нержавеющая сталь кормовой ворот.
КОНСОЛЬ:
шампанское с окрашенной тире панели крышки оклеивали электрические щитки команды с led дисплей 12V Розетка компас гидравлические рулевого колеса в координации с насосом блок управления подушки тик ног акустическая будильник трюмная.

Please contact Angelo Bacci at +39 339 5672579
Visit Website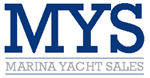 Email Us
Please enter a valid name!
Please enter a valid email address!
RE: Sessa KEY LARGO 34 FB, Toscana, Italy