Description
View Full Specifications
PRICE REDUCED AGAIN! MUST SELL
Year:

2011

Length:

39'

Engine/Fuel Type:

Twin / diesel
Located In:

Fiji

Hull Material:

Fiberglass

YW#:

80144-2970087
Last Listed Price:

US$ 346,000 Tax Paid

Sold
 PRICE REDUCED AGAIN! 
Exodus – 2011 Lagoon 400 Catamaran
Privately owned (2 owners) and never chartered. Presented in immaculate condition.
Huge amount of upgrades in 2012 in preparation for the Pacific cruise. (Please see below)
Cruising Ready, 3 cabin owners version. This boat was surveyed in June 2017. Report available.

'Exodus' is presently in Fiji.

Nautilus Yacht Management is proud to present this beautiful Lagoon 400 launched in 2011. Awarded around the world for her spacious design, sailing performance and sea-worthiness, she is now available to you fully equipped to continue around the world, and in a near-new condition for a fraction of her replacement cost (please read Cruising World Lagoon 400 review for an professional and independent feedback).

Her owners, a US couple with two children who had dreamed of this cruise for many years and done a lot of research before settling on this choice, praised their decision every day throughout their trip. They are presently in Tonga, but are available to show you the boat at your convenience, accompany you on a test sail and facilitate the logistics of the survey. They have also volunteered, should you need it, to deliver the boat to your preferred destination in the west, south west Pacific. 'Where does your dream cruise in the South Pacific begin?  Tonga?  Fiji?  New Zealand?  You decide', said the vendor. 'We will deliver the boat to meet you there!  Additionally, we'll do a thorough handover with you, walking you through all the boat systems and passing along all our cruising lessons learned.'
Nautilus Yacht Management also offers free of charge assistance with importing the yacht to Australia, should you chose to do so.

Below is a word from the owners, as who better than them can describe Exodus for you!

'You have dreamed about it for years, read all the books, all the magazines, pictured yourself in all those amazing places so far from the busy schedules and the chaos of the rat race. Kids are just the right age, finances finally in order, ready to make the jump. Now is the time. You are ready. Well, almost… you just need the perfect boat…We were you. Three years ago. Making the same decisions you are now. After an incredible journey sailing half way around the world, it is easy to see that we were lucky to find the right boat. She's taken really good care of us, and now she is available for you.

Exodus, a privately-owned/never chartered 2011 Lagoon 400 catamaran, is the perfect boat to start your sailing adventure. She's cruising ready with all essential gear already installed, tested, and proven. And she's well-maintained; since she's owned by two aerospace engineers, all of the maintenance and upgrades are of the highest quality.

Catamarans are safe, fast, spacious, and comfortable, so they make ideal cruising homes. You can't go wrong with a Lagoon as they are an excellent manufacturer having thousands of catamarans and happy customers on the water. Lagoons have solid construction, a solid reputation, and a solid support base worldwide. Within the range of Lagoon options, the 400 is the perfect blend of value, living space, and comfort. It's ideal for a family or for a couple who desires a little extra space.

We were lucky to find the perfect boat. Now that we are heading back to land life for a while, the perfect boat is available for you, right here in paradise.  Your dream awaits…'


Exodus is a 2011 Lagoon 400 catamaran that is cruising ready with all the necessary equipment for self sufficient off-shore voyaging.  From custom solar and upgraded battery bank to watermaker and SSB, this boat is ready to continue cruising in the tropics or take you around the world.  You don't need to spend months or years outfitting a boat before you start your cruising adventure.  In addition to all the standard and optional equipment installed at the factory by Lagoon, take a look at this suite of essential extended range cruising add-ons installed since delivery:

Solar Power:
There is 735 W of solar power to keep the batteries topped off, ice in your drink, cold beer in the fridge, fresh water in the tank, and your favorite devices charged.  Three solar panels are securely mounted on a custom made stainless steel arch on the stern of the boat.  Tied into hard points on the roof and stern, this solid, custom installation provides fore and aft panel rotation for significantly improved sun angles and optimal power generation while maintaining the sunset view from the cockpit.

    Solar Panels – 3 x 245 W Kyocera Photovoltaic Module Model KD245GX-LPB
    Solar Charge Controller – Outback Power Systems Flexmax 80
    Solar Arch – Stainless steel, custom designed and professionally installed in the U.S., adjustable, one-axis rotation (fore-aft)
    Typical output between 275-325 Ahr per day

Upgraded House Battery Bank:
The house batteries have been upgraded for increased capacity and performance.  AGM batteries are maintenance free, highly reliable, and fast charging.  We have been disciplined in managing our charge cycles, so these batteries, installed in 2012, are in really great shape.  The battery charger is also an inverter, so the 110 V AC power system can be run from the house batteries (as well as from shore power or generator).

    House batteries – 5×200 Ahr Mastervolt SL AGM batteries
    Inverter/charger – Magnum Energy 2kW ME series model ME2012

Watermaker:
You won't have to rely on dock water or worry about the quality of the water you put in your tank, because you can make your own good, clean, fresh water.  As much as you need. Wherever you are.  Exodus comes with a high efficiency, fully automated Spectra watermaker that runs on 12 V power, so you don't have to run the engine or generator when you want to make water. The electronic display allows full control of the system, shows status (freshwater output GPM, salinity, pump pressure, pre-filter, time remaining) and manages flush cycle to keep the membrane healthy.  It also allows for auto-fill when the tank is low, auto-stop when the tank is full, and rejection of product water if the salinity is high.  Fresh water doesn't get any easier than this.

    Spectra Catalina 300 MPC-5000 MkII
    Power source requirement – 12 V
    Output flow capacity – 13.5 gal/hr
    Fully automated electronic control
    Dow Filmtec membrane (new 2015, average salinity 120-140 ppm)
    Fresh water tank – 158 US gal

Bimini covered Helm Station with Navigation Electronics:
A  bimini that fully encloses the helm will protect you from the sun, wind, and rain.  It's easy to open up to enjoy the breeze and quick to close back up when needed.  We have not used our foul weather gear in the 3 years since we left California  At the helm you can navigate via full color touchscreen chartplotter that includes integrated AIS and radar displays.  Several customizable displays as well as autopilot controls are also at your fingertips, and a remote VHF microphone is installed at the helm so you can handle critical VHF traffic without having to go inside.

    Chartplotter – Raymarine E120W full color touchscreen
    Autopilot – Raymarine Smart Pilot SPX30
    Autopilot control display – Raymarine ST70
    VHF Radio with AIS receiver – Standard Horizon Matrix Series GX2150 (upgraded RG209 coax up the mast)
    Remote VHF microphone at helm – Standard Horizon RAM3 (CMP30)
    Radar HD Digital Raymarine 18'' 48NM 4KW (installed at first spreader)
    Bimini – Custom made, easily opened/closed up (3 pieces)

Single-Side Band Radio:
The professionally installed SSB/HF radio is there to keep you connected even when you are far off shore or in a remote port or anchorage.  You can tune in to daily cruiser radio nets to get weather forecasts, share information, and stay in touch with friends hundreds or thousands of miles away.  You can also use the pactor modem capability to download weather grib files and send and receive emails.

    SSB/HF Radio — ICOM IC-M802
    Automatic Tuner – ICOM AT-140
    Pactor Modem– SCS PTCIIIusb-BT (with bluetooth)
    23-ft whip antenna mounted at stern
    Copper ribbon grounding installation

Dinghy with 20 Hp Outboard:
Your dinghy is the gateway to exploration on the water and transportation to land, and this dinghy is comfortable and fast. The 20hp Honda efficiently and easily pushes 4-5 adults at 20kts (2 adults at 24kts or two teenage waterskiers on surfboards). It can be raised or lowered in less than a minute and securely mounts on reinforced stainless steel stern davits. There is a custom stainless outboard mount on the pushpit for offshore passages and easy maintenance access.

    Dinghy – Achilles HB315DX, Rigid fiberglass bottom inflatable, 10.5 ft length, storage compartment, upgraded 6.5 gal and std 2.5 gal fuel tanks, detachable wheels (Danard Marine, inflatable)
    Outboard Engine – 20 Hp Honda BF20DKSH (4 stroke, no oil/gas to mix)
    Stainless Steel reinforced davits — 440lb capacity, no need to remove the motor
    Custom Dyneema davit harness (strong, easy attach/detach and secure)

Sails for All Weather Conditions:
A full complement of well-maintained sails are already available on Exodus.  A combination of main sail and genoa can be used in upwind and/or strong wind conditions and either the gennaker or spinnaker can be used for downwind runs.  We always reef early and often so sails and rigging have been well cared for and maintained.

    Main Sail – Square top, fully battened, 56 sq m (651 sq ft) with three reef points
    Furling Genoa – 28 sq m (301 sq ft) with three reinforced reef points
    Gennaker – 818 sq ft with lines and roller furler
    Spinnaker – 1203 sq ft with lines, blocks, sock

Upgraded Primary Anchor:
We learned early the importance of the right sized anchor, and since getting the Rocna 33 we have had peace of mind even when anchored in heavy wind conditions.

    Primary anchor — Rocna 33 Kg (73 lb) with 265 ft of 10mm chain + 50 ft 5/8'' rope
    Secondary anchor – Delta 44 lb with 25 ft of 3/8'' chain + 400 ft of 5/8'' rope
    Stern anchor – Fortress FX-37 aluminum, custom mounted in anchor locker

Honda Generator:
When it's sunny, the solar panels are all you need, but for times when it's cloudy there's the Honda Generator that let's you charge the batteries instead of running an engine.  It's easy to set up, plugs directly into the shore power outlet and is virtually maintenance free (unlike built in generators needing seawater cooling, lift pumps, impellers, difficult oil changes, etc).

    Generator – Honda EU2000i
    Gasoline powered, run time is approx 4.5-5 hrs/gal (maximum charging)

 
In addition to being cruising ready, consider that Exodus is a comfortable and livable sailboat, with many of the conveniences of home.

Three Cabin, Three Head Owners Version

Catamarans are inherently good live-aboard boats, and the Lagoon 400 three cabin owners version is perfect for a family or for a couple who wants extra space for guests or storage.

    Approximately 450 sq. ft. livable interior space, three cabins, three heads.
    Starboard owner's side with double plus birth, desk and storage, bathroom with separate shower
    Port aft stateroom with double plus birth, bathroom/shower
    Port forward stateroom with V-birth, convertible to 2-single beds, bathroom/shower
    Three-burner stove, oven, 12-V fridge/freezer, microwave

Barbecue with installed Central Propane Line:
A barbecue mounted on the stern rail makes it easy to grill up the days catch or whatever's on the menu.  It conveniently runs off the main boat propane system, so there's no need to mess with special canisters.

    Barbecue – Magma Catalina with Infrared Model A10-1218LS


Hooka:
Whether you're a diver or not, it's great to have a Hooka.   We've used it to dive and explore coral reefs and shipwrecks and we've also used it to experience some amazing pass dives.  It's good for cleaning the bottom of the hull too.

    Hooka, Brownie Third Lung F390X
    4 regulators to 60ft, 3regs to 90ft

Water Toys:
Stand-up Paddle Boards, Kayaks, and Surfboards provide for the obvious fun on the water and they are also good for easy transportation around an anchorage.

    Isle brand inflatable stand-up paddle board
    Bali brand inflatable stand-up paddle board
    Sea Eagle brand two-person inflatable kayaks x 2
    Bushman brand fiberglass surfboard
    Costco brand beginner foam surf boards x 2

Fishing Equipment:
Augment your provisioning with fresh seafood!  Exodus comes with a complement of fishing equipment including poles, reels, and handlines great for trolling behind Exodus while underway or even behind the dinghy.  Also included is everything you need for spear fishing, including three spearguns.

    Various fishing poles, reels, handlines, gear – one rod/reel brand-new, never used
    Spearguns – Abellan Denton 140, Cressi 110 x 2
    Other spearfishing equipment – float, line, spears, tips

Delorme In-Reach:
The in-Reach is a great way to stay connected and let your friends and family track your journey.  When tracking is activated your GPS location is periodically reported and available on a website for viewing by anyone.  Our family has loved being able to check where we are at any time, because it helps them feel closer to us even when we are so far away.  You can also use the in-Reach to send and receive short emails and text messages and it also has a dedicated SOS function for emergencies.

    Delorme InReach 2-way satellite comm system with GPS and 12-V power supply

The Lagoon 400 is an excellent combination of value, space, and comfort, and Exodus is ready to go with everything you need for your blue water adventure.  Start your dream now.

This has been just an overview of what Exodus has to offer.  Please inquire for the full spec sheet and equipment list.


Specialising in only the very best quality blue-water cruising yachts. Each listing is thoroughly checked by our experienced specialists team.

Please contact Anna Manach at +61(0) 420 882 296
Visit Website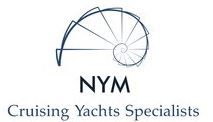 Email Us
Please enter a valid name!
Please enter a valid email address!
RE: Lagoon 400, Fiji