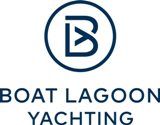 ABOUT US
Welcome to Boat Lagoon Yachting. We take pride in providing luxury new and used Boat Sales and dedicated Service in Phuket, Thailand as well as Yachts management with our headquarter at Phuket Boat Lagoon marina, of which we are a subsidiary company. We have been the only authorized Thailand yacht dealer for the prestigious Princess Yachts from the UK since 1995. We also offer Boat Brokerage in Phuket, and selected second hand yachts in Asia in our premium pre-owned boats collection. Our Asia cruises division offer the finest luxury Yacht Charter in Phuket, Pattaya, Samui and other locations in Asia. Whether it is a new Princess Yacht sales or pre-owned yachts brokerage in Asia, through to exclusive Asia motoryacht charters, we look forward to providing you with more than simply the best boat and services, but your own unique cruising experience and luxury boating lifestyle in the far east.

Over the recent years, we have responded to the market demand for international standard boat management which we take pride in offering exclusively to our Princess Yachts customers to ensure that whatever the boating style and requirements, our team is always here to assist.

Our "Boat Lagoon Cruises" operates a turnkey luxury boat charter service, which enhances the boat ownership experience and present opportunities for our boat owners to explore different commercial avenues, through to enabling any potential interest in a new Princess Yacht to be developed and enjoyed in a unique way during your own customized cruises.

Our team consists of boating enthusiasts from all over Thailand and the UK itself, each involved in different area of our business operations, at various locations throughout Asia, with the common denominator for our passion for PRINCESS YACHTS and pride of being able to share the unique experience of boating in the Asia Pacific.